Tecken på liv från en halvdöd cykeläventyrare. Sedan min senaste rapport har jag förflyttat mig drygt 380 kilometer närmre ekvatorn och för stunden finns jag i staden Dayou i norra Yunnan. De fyra dagarna från Liangshan har flutit samman till en enda gråmulen transportsträcka och en bred repertoar av spännande historier saknas. Vägen håller fortsatt varierande kvalité och molntäcket vill sällan ge sig. Tyvärr känner jag även fortsatt frustration över många ogästvänliga kineser, något jag inte upplevde i nordligare delar av Kina. Matchen är mer psykiskt än fysiskt utmanade och om det inte vore för några bländande solglimtar på vägen in till Dayou för ett par timmar sedan hade min rapport varit genomgående negativ. Ljuset trängde fram i en liten lucka genom det mörkgrå taket och lyste upp terassodlingar och bondesamhällen samtidigt som jag rullade i nedförsbacke mot en kall lager. Det är märkligt hur lite solsken kan förvandla nedstämdhet.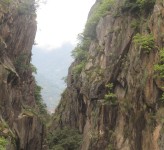 Jag har alltså tagit mig till min femte och sista provins i Kina, Yunnan. Det är nästan 800 kilometer kvar till Laos men på mitt kinesiska visum återstår bara sju dagar. I en dryg vecka, sedan avfärd från Leshan och regnperiodens intåg, har jag känt mig slö, sliten och kraftlös. Jag måste väcka mig själv ur detta lätt apatiska tillstånd för att nå Sydostasien av egen kraft. Imorgon fortsätter jag söderut och inleder min andra vecka utan vila. Nya tag.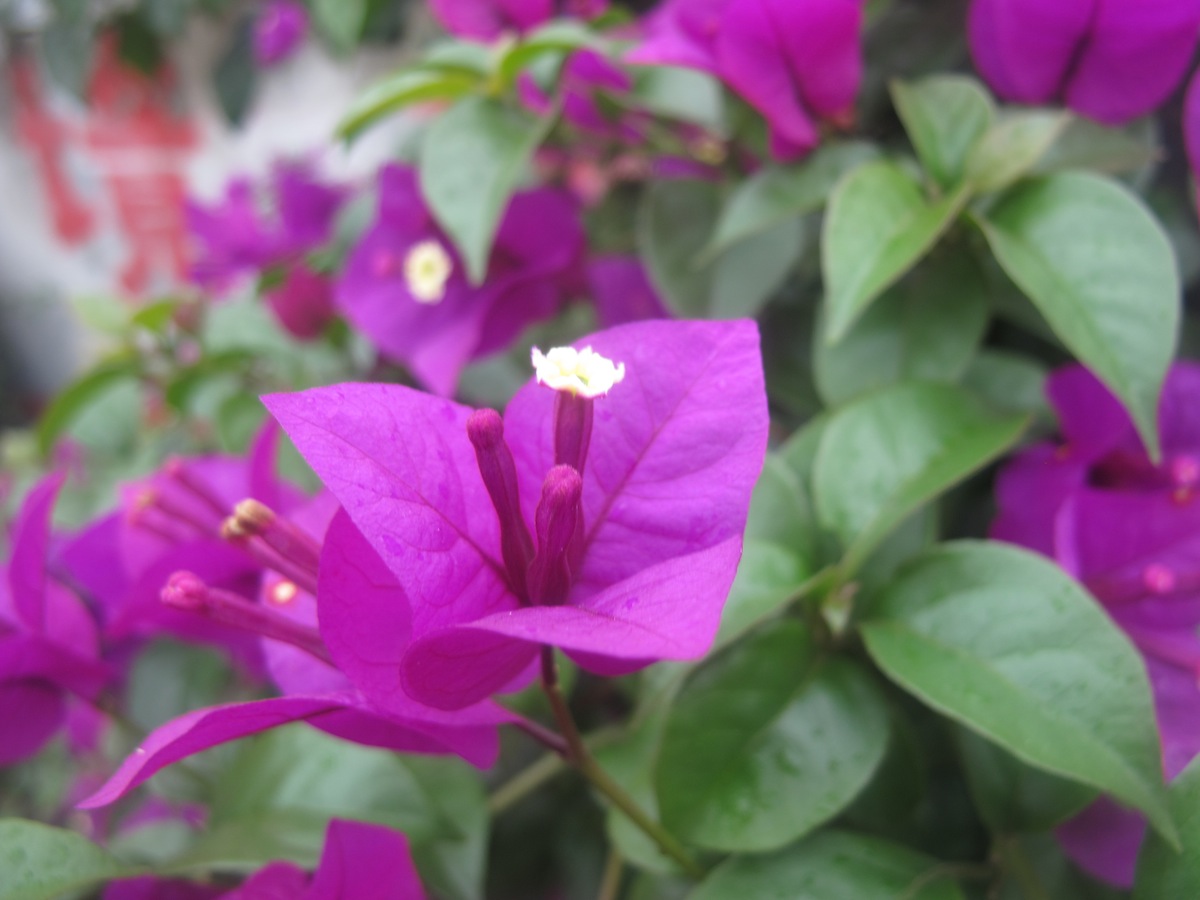 Bild ovan; Bougainvillea, en stark påminnelse om min slutdestination.
NOT WHAT YOU CAME FOR?
THE ESCAPE ska inspirera med episka äventyr står det i den tuffa introduktionstexten högst upp till vänster. Jag känner inte att jag lever upp till det i denna post så tillsvidare får jag helt enkelt leva på gamla meriter. Inte har ni missat följande inslag under det senaste halvåret?
THE MAYOR OF KURUCASILE - Mötet med en borgmästare i Turkiet.
THE GREATEST WELCOME - De första dagarna i Iran.
MASHED LEGS - Ökenäventyr mellan Tehran och Mashhad.
BACON, BEER AND BELGIANS - Historien om en deportering från Turkmenistan.
TURKMEN WEDDING CRASHERS - Bröllopsfest i Centralasien.
KYRGYZ GRAVEL MADNESS - Makalös natur på hög höjd.
WILD CYCLING - Äventyr i Gansu.
Som jag uttryckt i ovan rader är min tillvaro för tillfället dyster. I lera, regn och allmän misär sliter jag mot mitt slutmål men genom ett bidrag till det fältprojekt på Papua Nya Guinea som jag cyklar till förmån för kan du som besökare liva upp min tillvaro avsevärt. Bidra med minst 100 kronor så skickar jag ett vykort från den plats jag befinner mig på. Information och instruktioner hittas i posten RECEIVE A POSTCARD. Givetvis blir jag även glad om ni gillar THE ESCAPE på Facebook!
/E