GET A POSTCARD FROM THE ESCAPE! Som jag nämnde i "FROG REPORT" för en dryg månad sedan så har blivande bidragsgivare till insamlingen för grodorna på Papua Nya Guinea nu ytterligare en anledning att avvara en hundralapp. Sätt in minst 100 kr så skickar jag en handskriven hälsning på vykort från den plats jag befinner mig på. Alla bidrag går till 100 % till grodorna på PNG. Den som vill läsa mer om det hela kan ögna igenom "SAVE THE FROGS" eller sidan "CHARITY".
Bidra genom att sätta in önskat belopp på Skandiabanken 9159-403260-4. Önskas ett vykort; skriv namn vid insättning och skicka namn och adress till erik@theescape.se!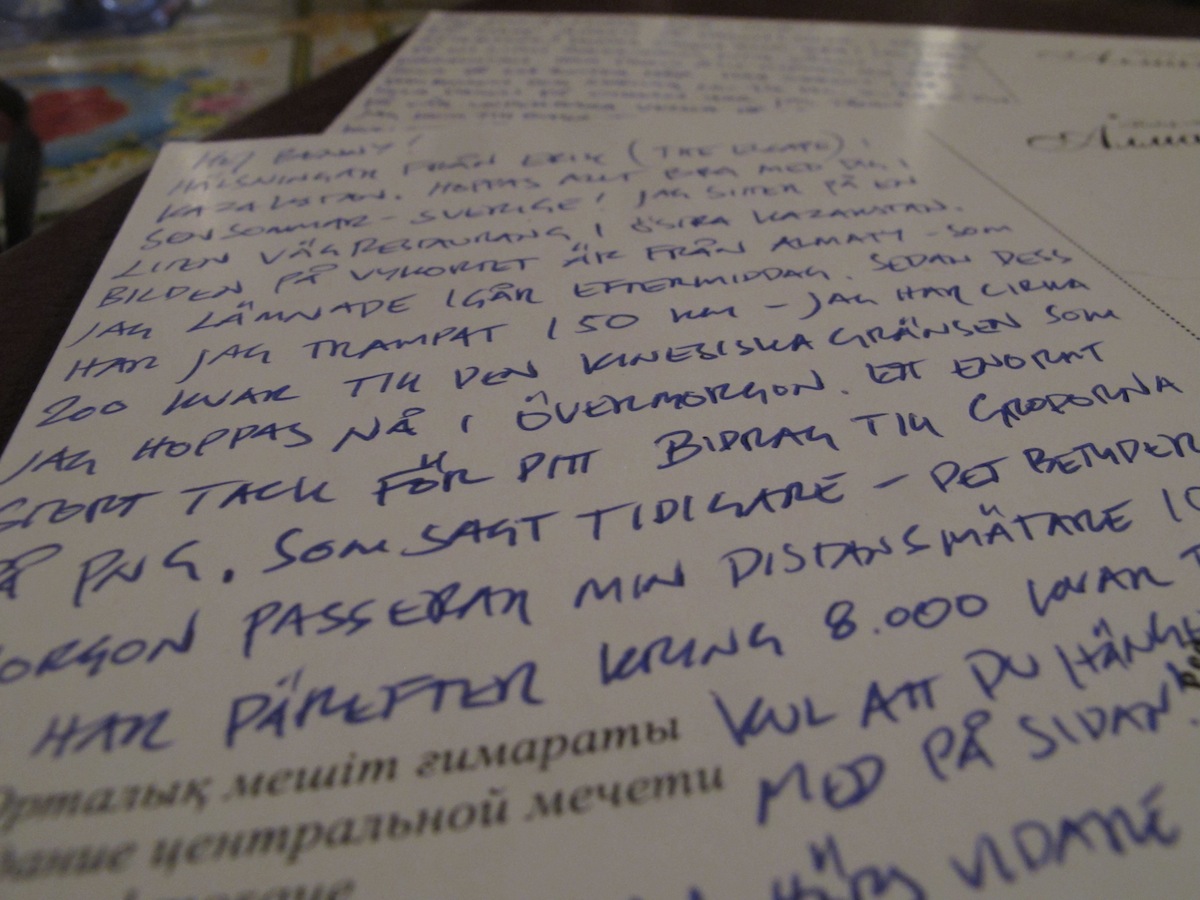 Sätt in 100 kr - få vykort från THE ESCAPE!
Missa inte uppdateringar från Kina och mina 650 kilometer från gränsstaden Khorgas till Urumqi.
/E