Jag har sagt det förr men det tåls att sägas igen. Kontraster är fantastiskt! Jag vill berätta lite mer utförligt för er om mitt möte med borgmästaren och hans kostymklädda kollegor i den lilla kuststaden Kurucasile för en dryg vecka sedan. De som lusläser THE ESCAPE och mina uppdateringar känner till en del av historien. Jag skaver skinkor på en vacker väg intill Svarta Havet och har precis börjat leta tältplats när en svart bil av dyrare modell stannar till. Borgmästare Ahmet Gazi Kaya kliver ur och så även hans chaufför och kollega. Efter en yttert kort dialog vill Ahmet att jag ska ta mig till hans by, Kurucasile, som ligger någon mil bort. Han vill bjuda på middag och erbjuder logi och den slitna cyklisten är inte sen att tacka och bocka. Samma kväll och dagen därpå tillbringade jag med borgmästaren. Här följer några rader om upplevelsen.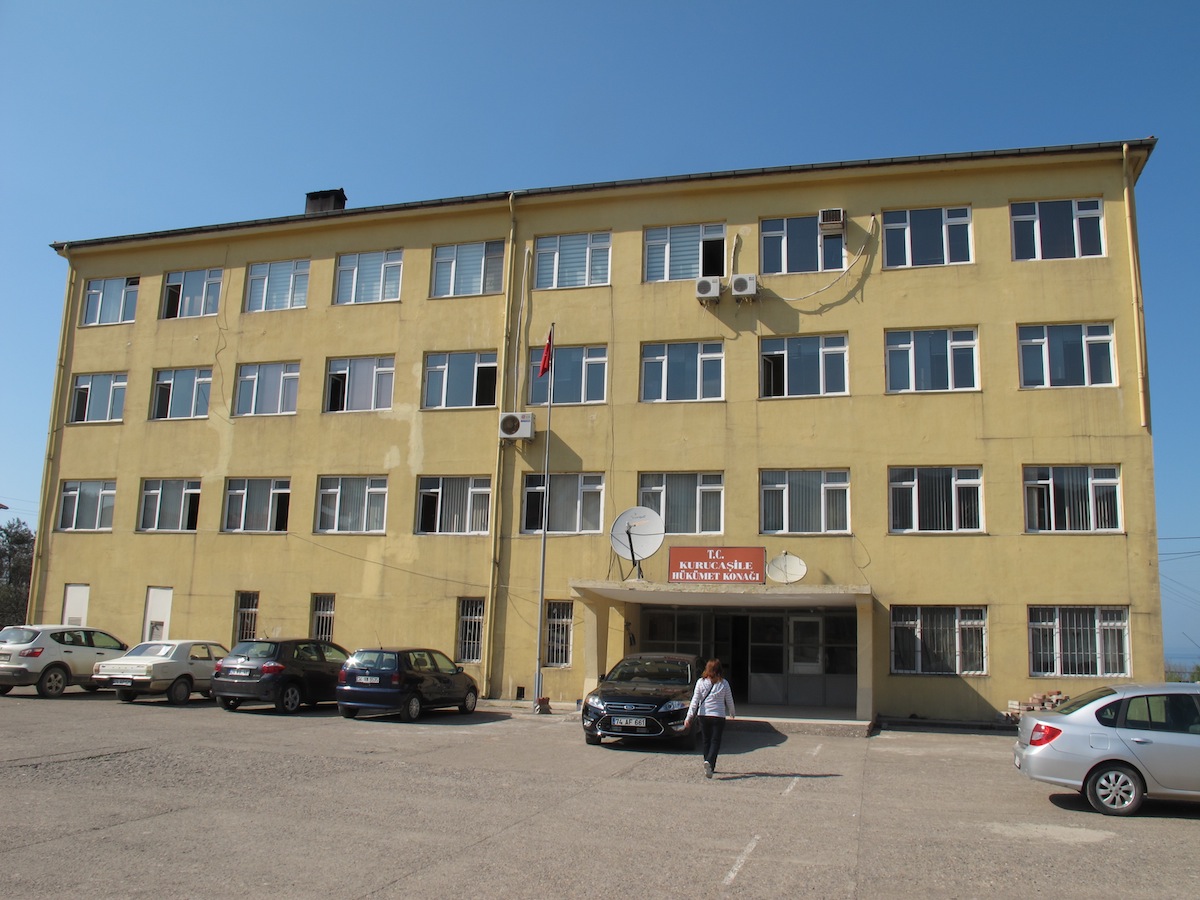 Ahmet Gazi Kaya har bakåtslickat hår, bär en mörk kostym, en något överdimensionerad klocka och glansiga lackskor. På den tredje våningen i det gula stadshuset i Kurucasile har han sitt luftkonditionerade kontor och bakom det robusta skrivbordet sitter han på bekvämt läder och kedjeröker röda Marlboro. På väggen hänger en tavla med landsfadern Ataturk, intill skrivbordet står en majestätisk turkisk flagga och på hyllan har han sina välpolerade utmärkelser.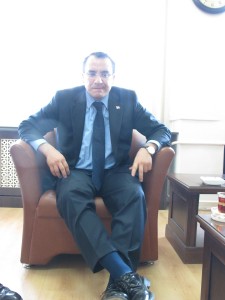 Ahmet vinkar in mig mitt i ett möte. Åtta lätt överviktiga män med pösiga kostymer sitter i besöksfåtöljer framför borgmästaren. Decibelnivån är hög och téintaget intensivt. Den ena av männen blir ombedd att resa på sig för att göra plats åt mig. Han lämnar rummet. Jag skakar hand laget runt och slår mig sedan ner. Det ligger en tjocka dimma av tobaksrök som får ögonen att svida. Det blir kvickt tydligt att mötet inte är dödsallvarligt då några i sällskapet sitter och spelar någon form av flöjt och andra flockas runt ett spel på en iPad. Roliga timmen hos borgmästaren. Var och varannan minut trycker Ahmet Gazi på en liten röd knapp och det ringer i en klocka i rummet utanför där två sekreterare sitter. Löpande kommer de in med olika drycker, ofta med en stor bricka med rykande "cáj" och sockerbitar. Mitt i spektaklet har jag hamnat. En illaluktande cyklist med lortiga skogsmulle-byxor, en sliten flanellskjorta och leriga kängor. De välklädda männen frågar med stort intresse om min resa och borgmästare Ahmet Gazi visar stolt upp inlägget döpt till "Kurucasile" på THE ESCAPE.
Efter någon timme lämnar större delen av det högljudda sällskapet rummet och kvar blir jag, borgmästaren och hans ena sekreterare. Borgmästaren förklarar att han nu ska ha ett lite seriösare möte men att han gärna vill att jag är med. Tillsammans med sekreteraren ska han skicka in en ansökan om en ny tjänstebil då bilen han använder nu är för liten och osäker på de dåliga vägarna i området. Ahmet trycker på knappen, vi får in en ny laddning té och sedan frågar han om jag har några förslag. För en stund blir jag borgmästarens högra hand. Jag inleder med att ifrågasätta en ny bil överhuvudtaget, kanske han kan skaffa en begagnad? Det var verkligen inte aktuellt. Jag byter spår och föreslår att han cyklar istället - det är bra med motion och du statuerar ett gott exempel i staden!? Ahmet viftar bort även detta och förklarar att folk skulle skratta åt honom. Jag fortsätter med att föreslå en Volvo. Det klart du ska ha en Volvo, säger jag. Ahmet tittar på sekreteraren som antecknar. Ja, säger han, en Volvo är ingen dum idé alls. Jag har sagt det förr men säger det igen - THE ESCAPE COMMUNITY SERVICE. Flykten inspirerar och utbildar framtidens äventyrare, kämpar för grodorna på Papua Nya Guinea och nu har jag sålt en bil åt Göteborg!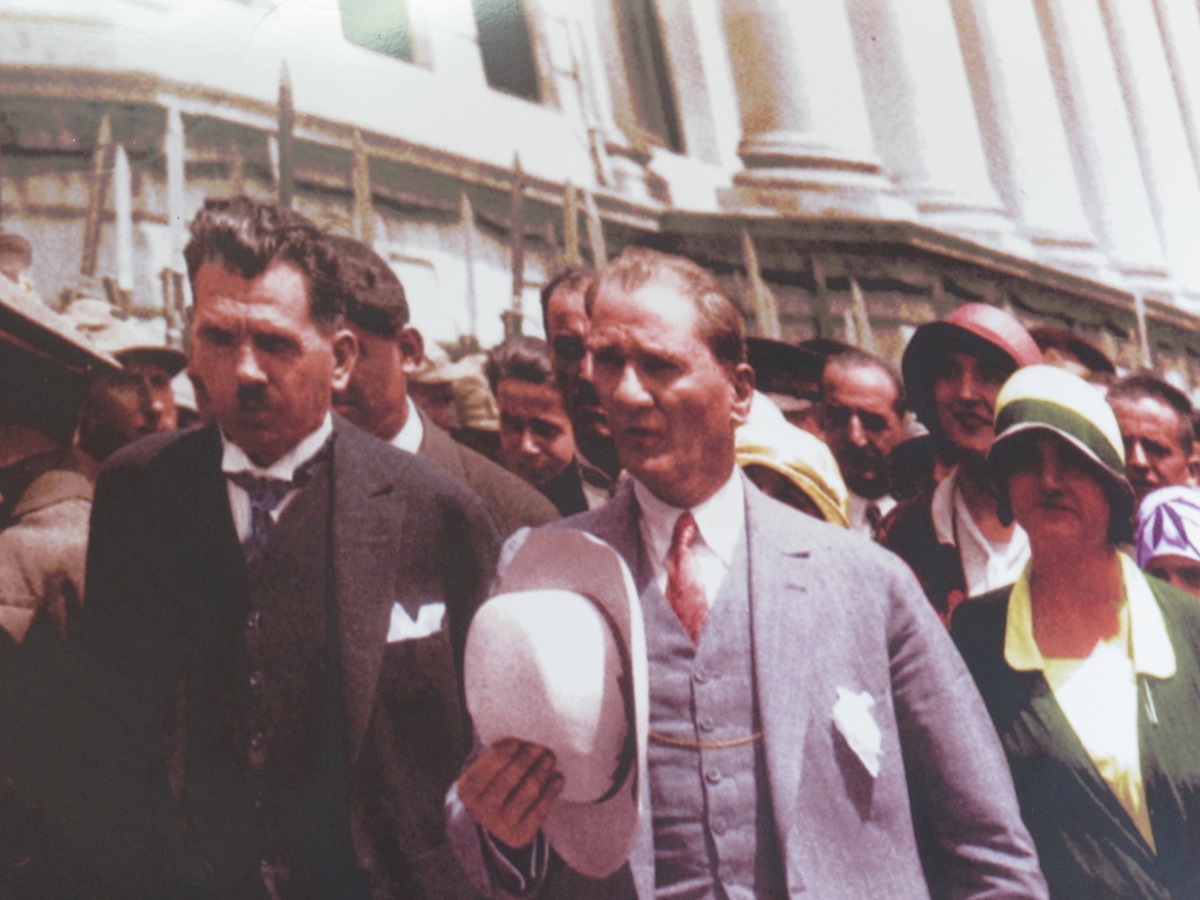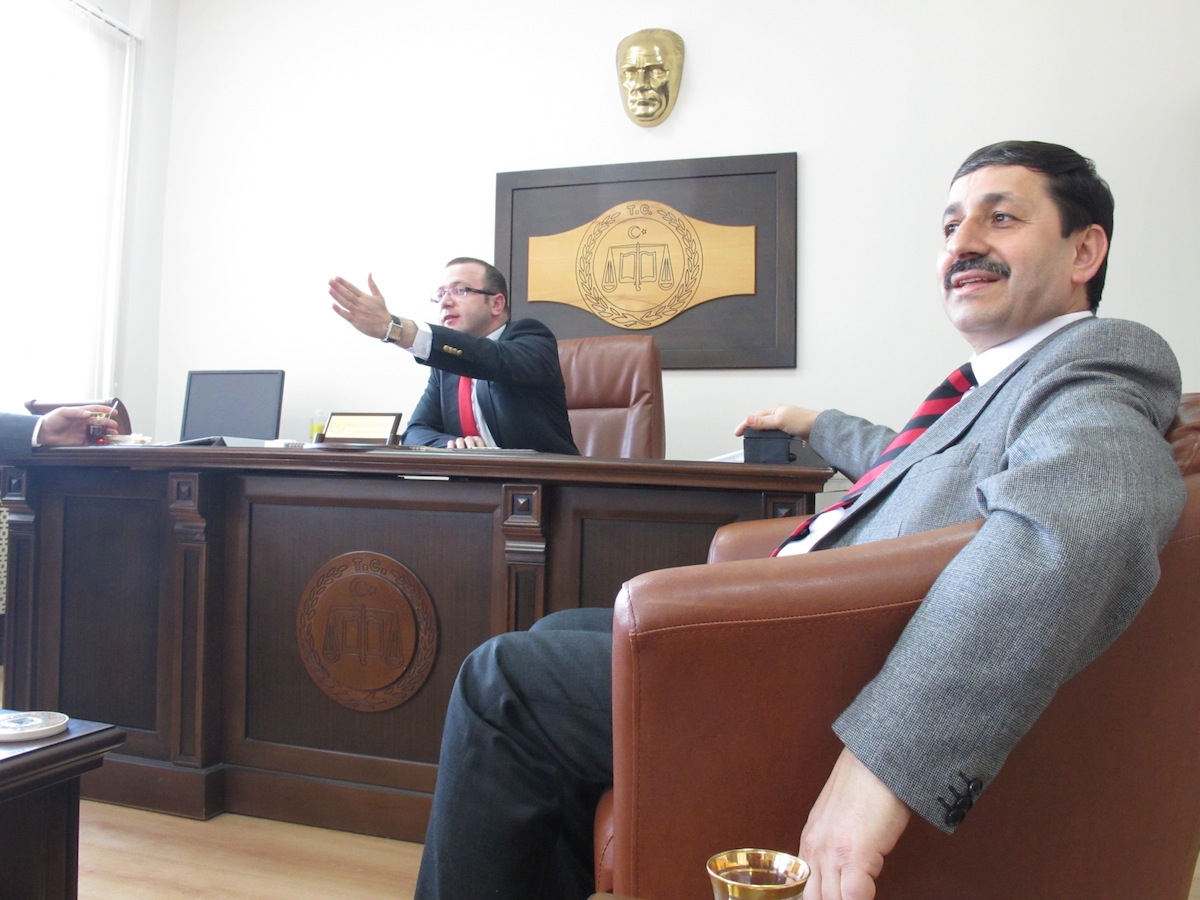 Som den enda turisten i Kurucasile blev jag under ett drygt dygn behandlad som en kung av den oerhört vänliga borgmästaren och hans kollegor. Han bjöd på måltider, fixade boende, skjutsade runt mig med privat chaufför och introducerade mig stolt för domare, postmästare, byggmästare, familj och vänner. Min cykel och mitt färdsätt öppnar för många spännande möten.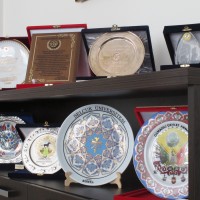 /THE ESCAPE