STOCKHOLM – SINGAPORE ON BICYCLE (2012)
Sweden, Poland, Czech Republic, Slovakia, Hungary, Romania, Bulgaria, Turkey, Iran, Turkmenistan, Uzbekistan, Kyrgyzstan, Kazakstan, China, Laos, Thailand, Malaysia and Singapore.
INDIA ON MOTORCYCLE (2010)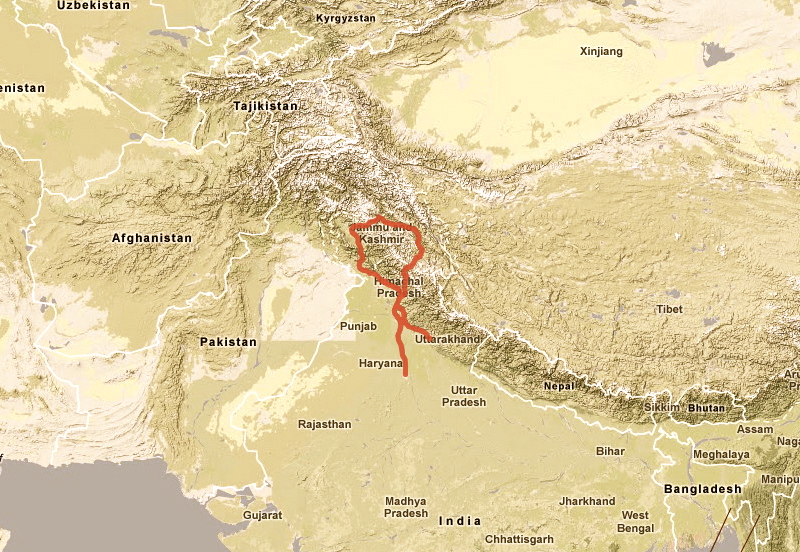 Himachal Pradesh, Ladakh and Kashmir.
AROUND THE WORLD (2008 AND 2009)
South Africa, Zimbabwe, Zambia, Malawi, Tanzania, Kenya, Uganda, India, Nepal, Hong Kong, Macau, Thailand, Russia, China, Laos, Vietnam, Cambodia, Indonesia, Philippines, Singapore, Malaysia, Australia, New Zealand, Argentina, Uruguay, Chile, Brazil, Paraguay, Bolivia, Peru, Ecuador, Colombia, Panama, Costa Rica, Cuba, Nicaragua, Honduras, Guatemala, Mexico, USA, Canada.