I have left THE HOUSE. Since a wee bit more than two weeks I live in my very own mobile home, a flying house on four wheels. My very first automobile is a Nissan Serena from 1991. It might not have the looks or the speed but it's got character! Four weeks ago I bought the van from a couple that just finished their travels on New Zealand. I had a quick and unschooled glimpse at the engine, kicked a few times on the tires and then I tried the incredibly comfortable double bed and decided that it was going to be mine.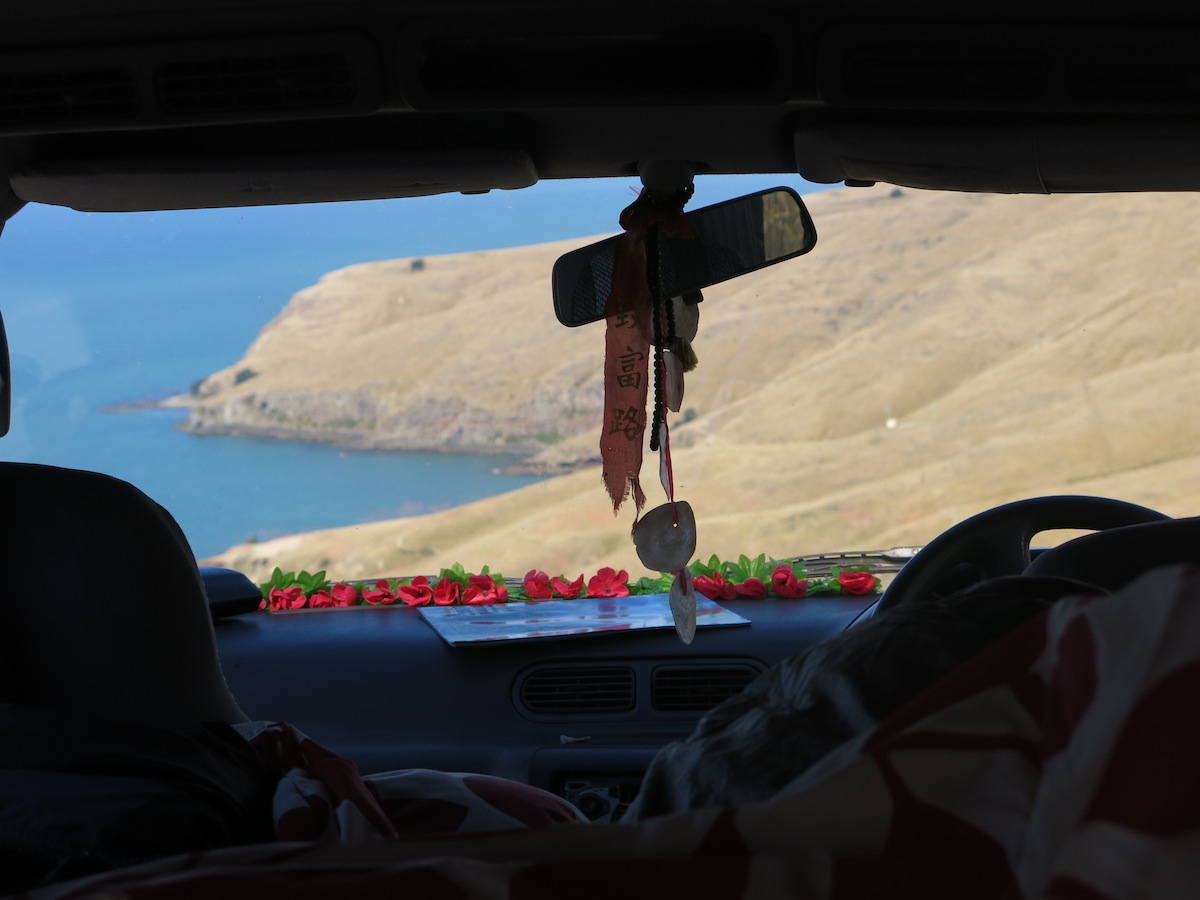 There is only room for driver and a passenger, the rest of the van is a custom built bed and storage area. I travel with almost all my gear except the bicycle. I've invested in a big gasoline stove, a BBQ, fine china, a frying pan, a few big plastic boxes with wheels, slippers, new pants from the thrift store, a table and two foldable seven-dollar chairs. I have curtains and tasteful decoration, a small library of paragliding books, a football, playing cards and a wing to fly with! Life is not bad.
I've been parked close to the beach and flying slopes at Taylor's Mistake. It's a great spot and every night I meet fellow campers to share stories with. I wake up with sunrise and assess weather and wind. If flying conditions look favorable I go to the local café for a coffee and then I slowly head up the hill with the flying van and it's fairly old and tired engine. Since I have my kitchen with me at all times I can minimize time on firm ground and quickly cook myself lunch on the hill. On a few occasions I've finished the day in a grand way by bringing cold beers. Foggy lagers in the harness, a sunset flight down the slope and a smooth landing next to a bunch of hot bikini girls on the beach: surfers stand no chance.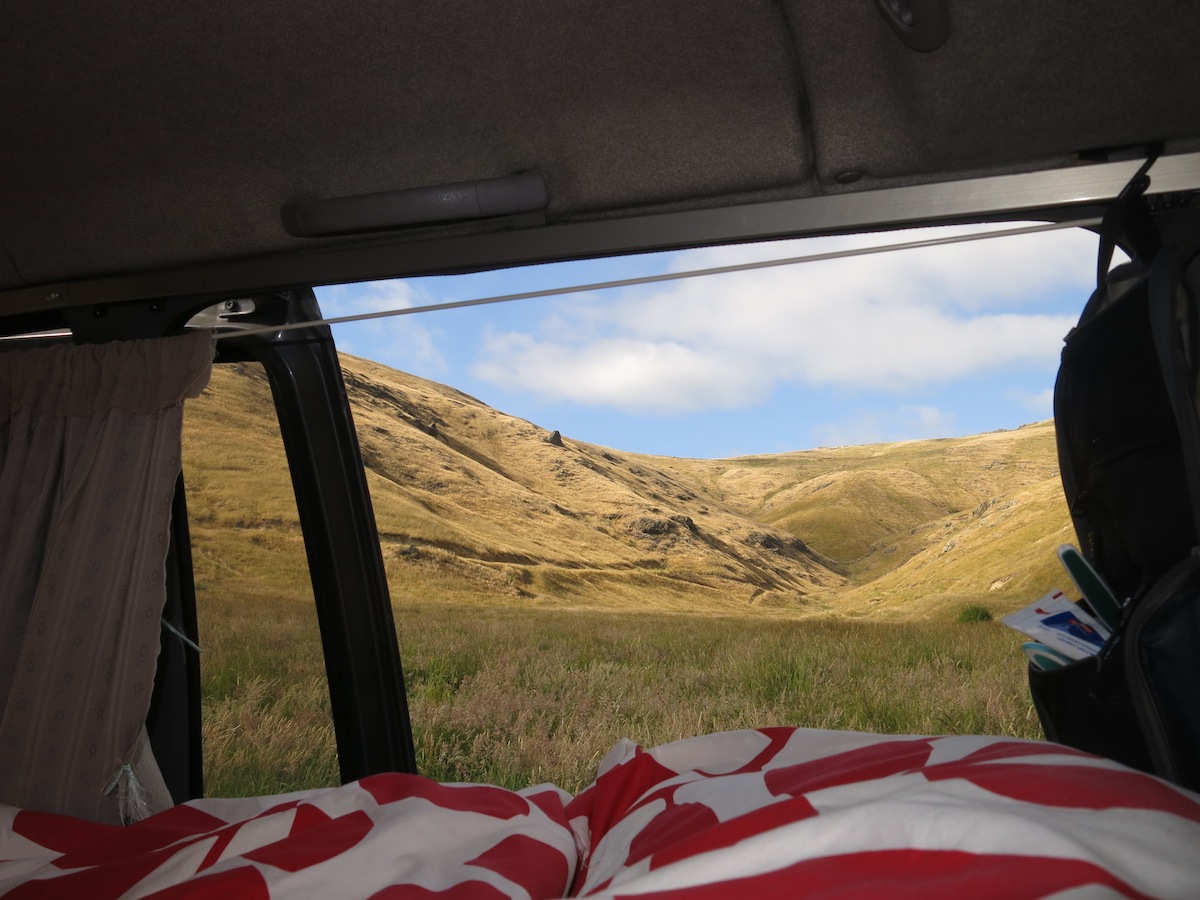 Above: A decent wake-up view.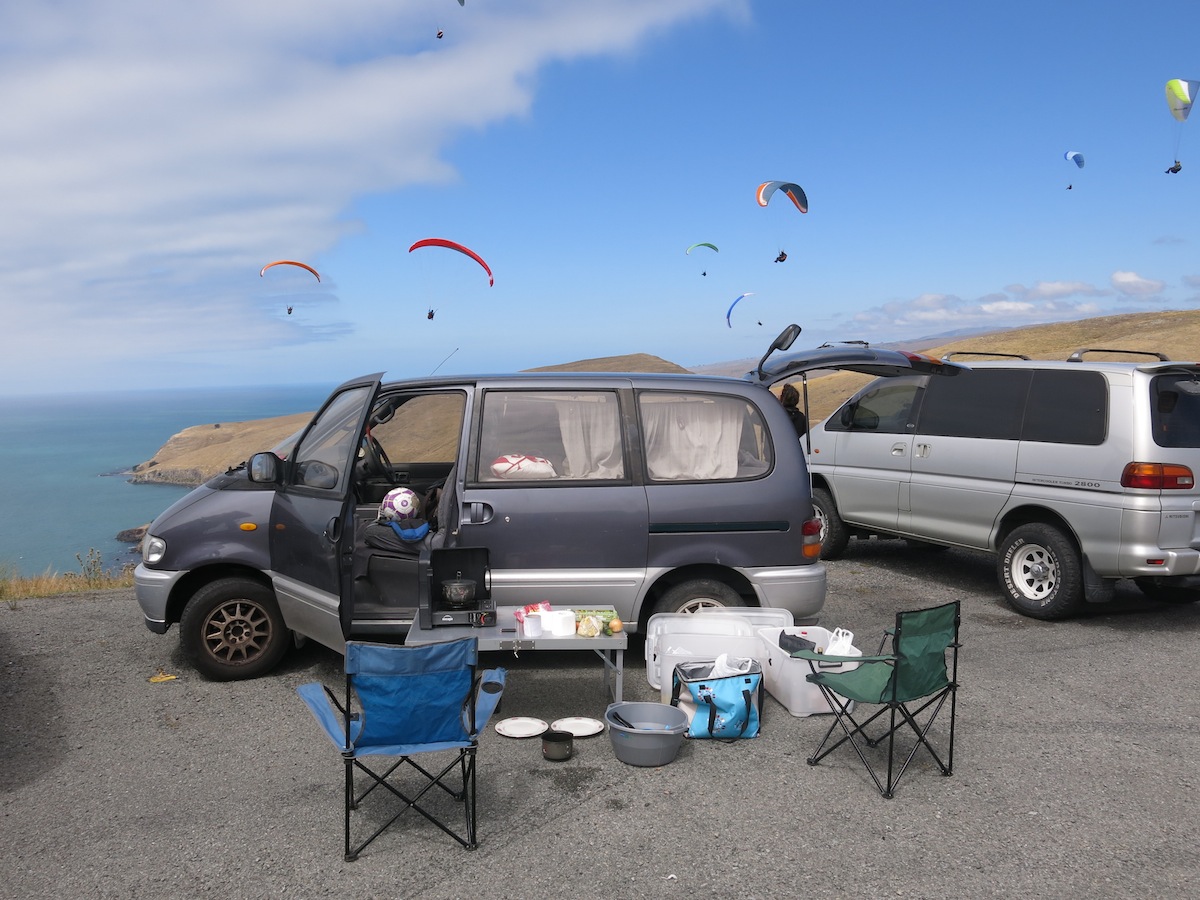 Above: A rushed break and quick feed in between flights.
A PARAGLIDING PILOT
After almost two months on New Zealand, 90+ flights and more than 19 hours in the air I'm now a certified PG2 paragliding pilot. My license is international and allows me to fly independently anywhere in the world. I'm stoked with my new obsession and I realize that I've found a new planet to explore! There is fantastic flying in countless mountain ranges and coastal areas all over the world.
This weekend I did a trip to Nelson with Brad, an experienced paraglider from Christchurch, his girlfriend Jess, his dog Jerry, and Stefan, a traveling surfer from Germany I met at Taylor's Mistake. I flew three new (big) sights and we had a great time together. I'm now back to Taylor's and Christchurch for another week of flying. On Friday I return to a more nomadic existence and I'll start exploring other pars of the South Island from above. On the aerial agenda; Nelson (again), Wanaka and Queenstown. It's summer in the southern hemisphere and I'm pretty sure it's going to be a good one.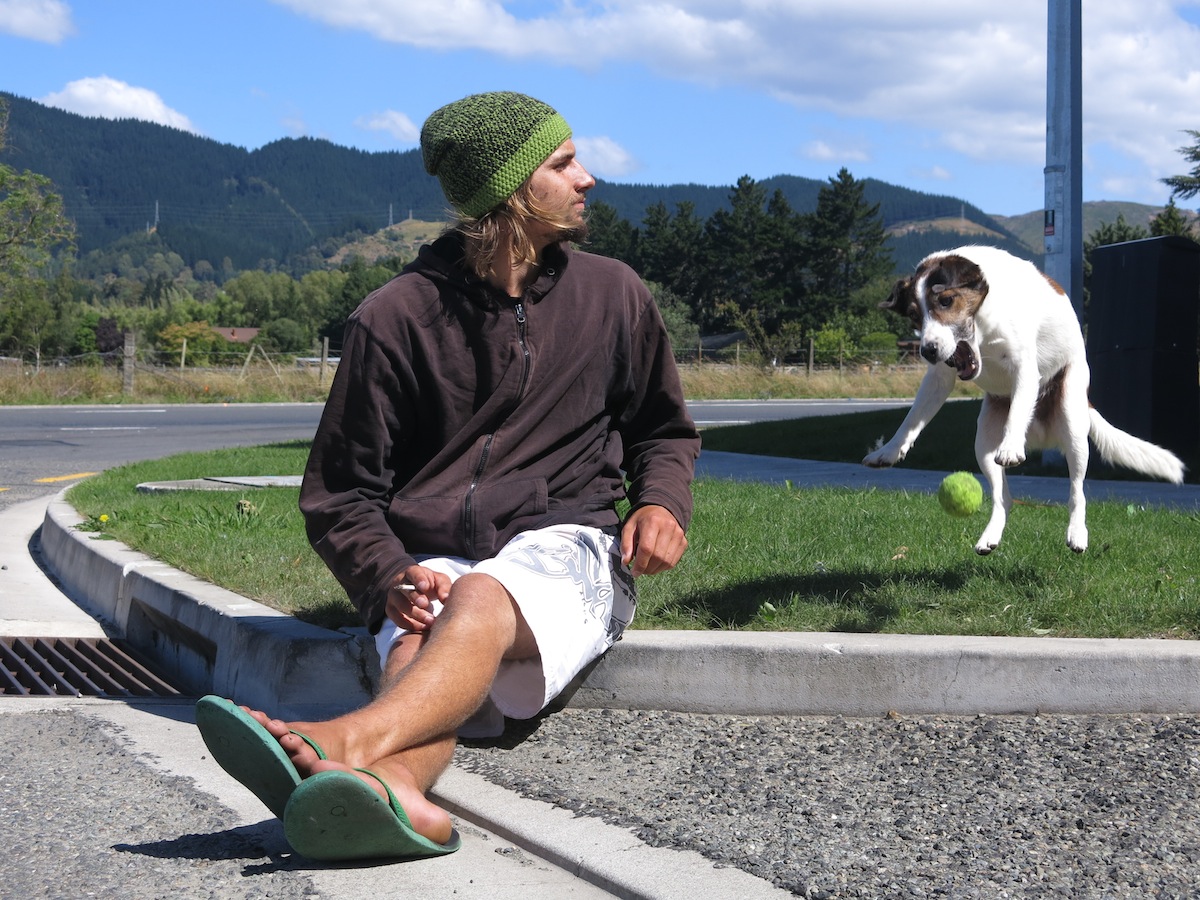 Above: Stefan playing with Jerry. Below: Brad Norton sunset flying at Barnecoat outside Nelson this weekend.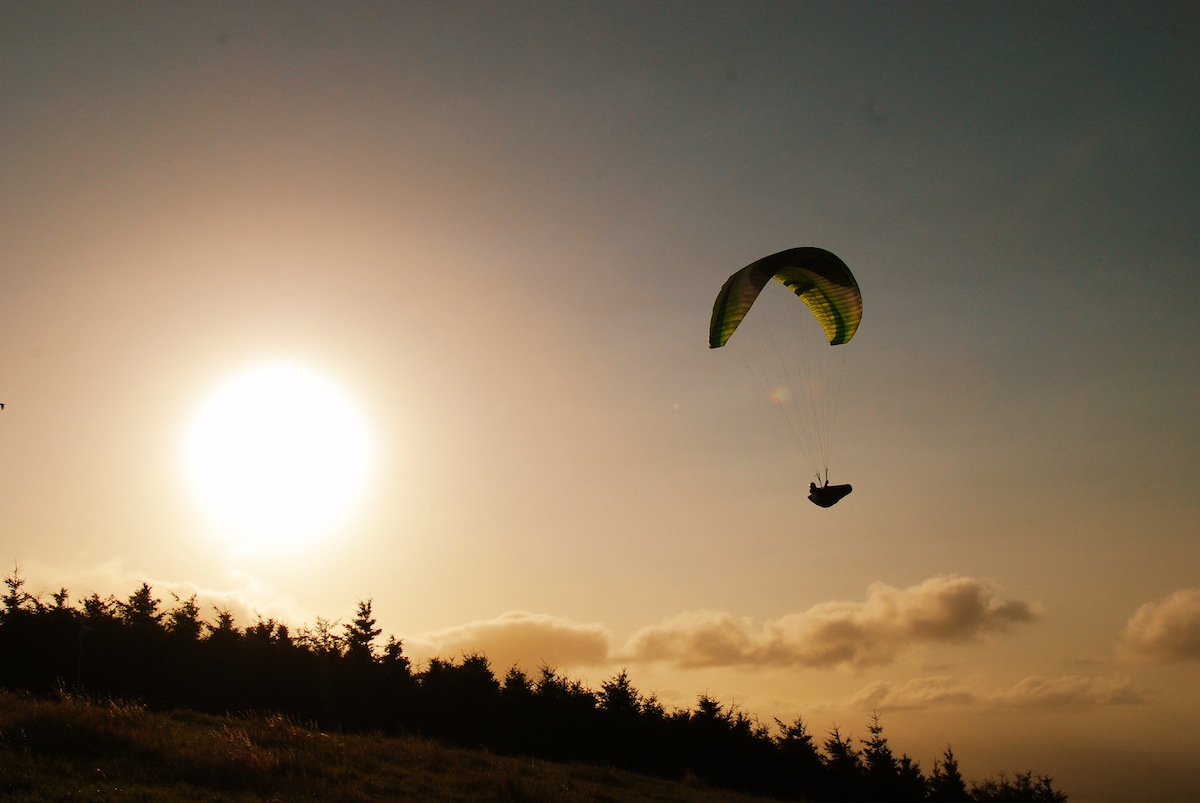 Don't miss VIDEO: FLYING, some sweet tunes from local band AHORIBUZZ and make sure to follow THE ESCAPE on Facebook! As always, loads of photos in the GALLERY.
/Erik