Vinden har vänt! Mitt bagage som på hitvägen fastnade i Kiev har hittat tillbaka till mig och igår var jag på flygplatsen och hämtade upp mina tillhörigheter. Klumpen i magen släppte ytterligare när jag senare under dagen fick mitt sista visum (till Kazakhstan) placerat i passet. Det visumpussel som hållit hjärnkontoret aktivt sedan östra Turkiet är avklarat. Nu är det bara att trampa.
Det kittlar i benen. Om ett par timmar lämnar jag Bishkek med Almaty och Kazakhstan i sikte. I drygt tre veckor har min cykel stått parkerad i ett trädgården på vandrarhemmet "Sabyrbek B&B" i Bisjkek. Det ska bli oerhört kul att rulla igen. Tillvaron på sadeln är på många vis terapi och jag har mycket minnen från veckorna i Sverige att bearbeta och blicka tillbaka på.
REUNION WITH THE BELGIANS
Mina belgiska vänner Matthias och Filip är bekanta för frekventa besökare på THE ESCAPE. I en dryg vecka cyklade vi tillsammans i Turkmenistan vilket kan läsas om här och här. Matthias och Filip har under min lediga tid i Sverige cyklat Pamir Highway i Tadjikistan och glädjande nog återförenades vi nu i Bisjkek. Närmsta veckan kommer vi återigen att cykla tillsammans. För drygt fyra månader sedan, efter flickvänsbesök i Istanbul, hade jag något av en formsvacka och solotrampandet kändes extra ensamt. Jag misstänkte att det kunde komma ytterligare en liten svacka efter min hemlandssemester men mina belgiska vänner får mig på andra tankar. Det känns kul att få sällskap kommande sträcka.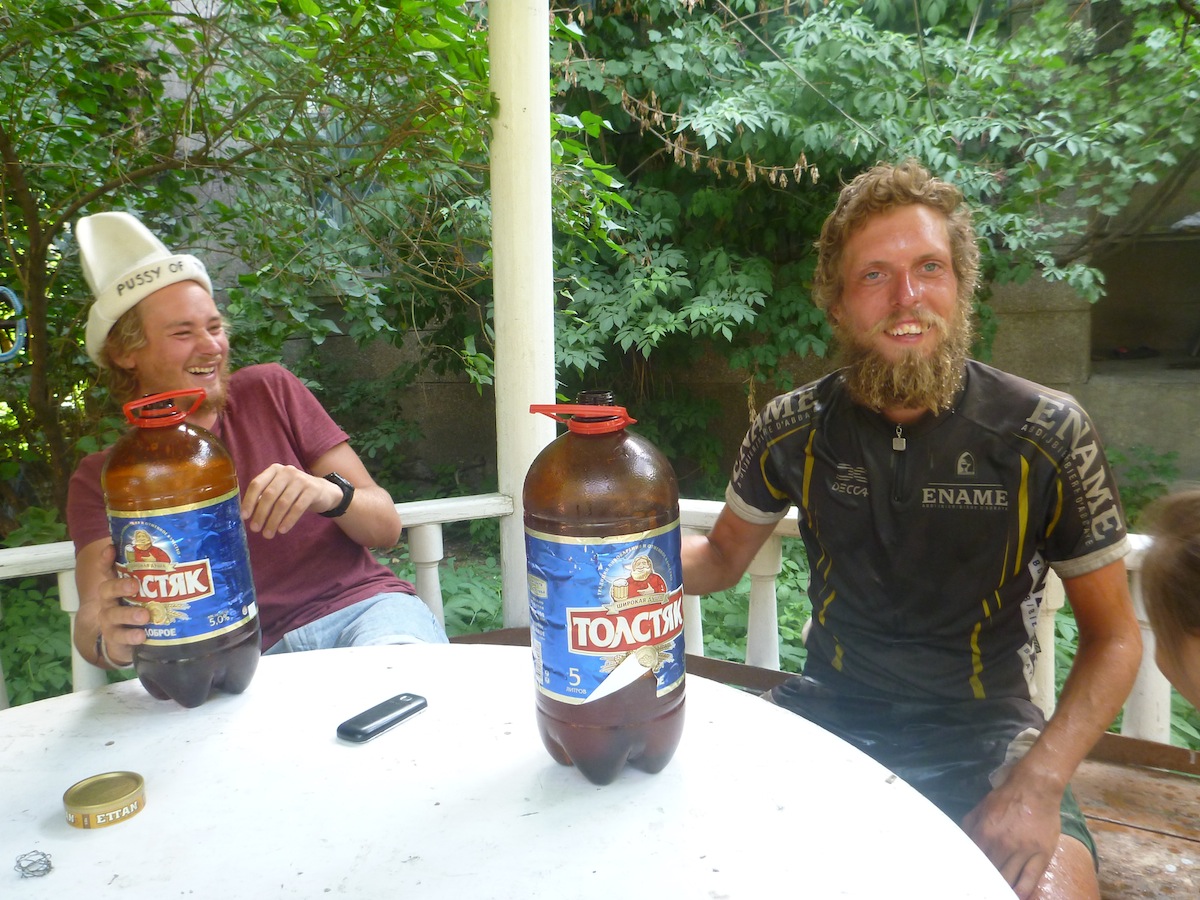 Bild ovan; när jag återanlände till Bisjkek i tisdags mötte Filip och Matthias på vandrarhemmet med presenter i form av varsin 5-liters dunk med öl samt en fin Kirghizisk hatt.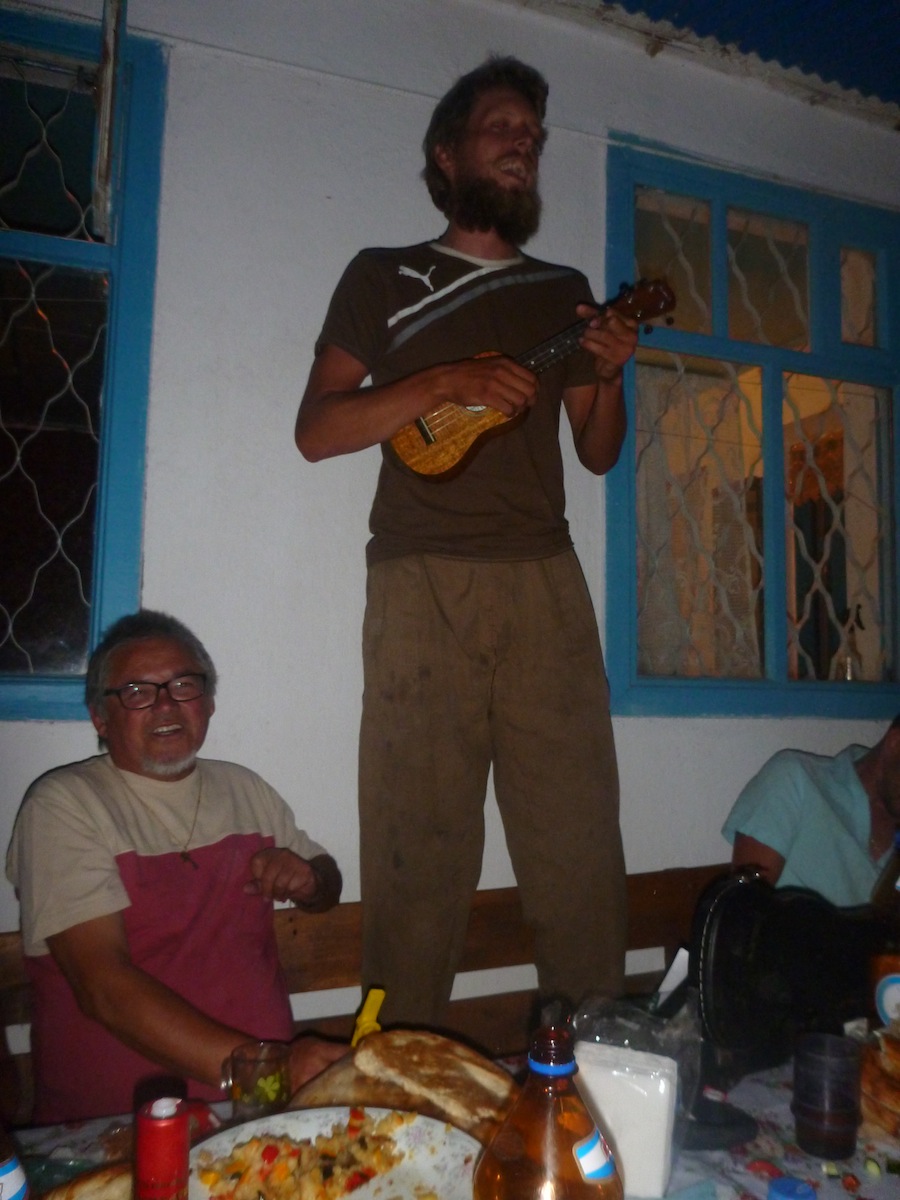 Jag kan även meddela att min "Spot GPS" ska fungera igen. Det är en ny länk som gäller för er som vill hålla er uppdaterade på min position. Klicka här! Det är uppskattningsvis 8500 kilometer kvar till Singapore. Nu sätter jag fart!
/THE ESCAPE - back on the road.