More than a month has passed in Australia and two days ago I arrived to Brisbane, which marks the finish line of the first stretch along the East Coast. I've mentioned before that solo cycling can work like therapy. Well, I've discovered that therapy can be seriously challenging. All is not always rainbows, unicorns, tailwinds and laughter on the road. Since I returned from Sweden to my daily life in motion in early August I've suffered from mild to severe road fatigue. For a while (in Hong Kong, Taiwan and Singapore) I thought the return to bicycle touring would be the injection of travel energy needed but most of the time I've annoyingly not been enjoying it like I usually do. The trip from Cairns to Brisbane has been far more psychological than physical and for a long time I've been struggling to keep myself motivated.
I believe recent CHANGES and the transition from duo to solo travels has been unexpectedly difficult. I no longer have a proper goal and finish line (like SINGAPORE) and my bicycle drift is far more random than before. I've lived as a nomad since the beginning of 2012 and for a while I've been craving a more stationary existence. I've been feeling lonely in a bad sense and many mornings I've woken with an unusual and negative gut feeling. My lack of motivation leads to a lack of inspiration, which is directly connected with the post infrequency on this usually pretty well-updated part of the Internet.
A week ago I was ready to give up on cycling and seriously considered the radical option of buying a car. I decided not to rush my decision and kept pedaling. It might've been a good choice, things have started to turn around! At hostels in both Gladstone and Agnes Water I met encouraging and positive people and the past few days have once again been enjoyable. It feels like I'm on my way to recovery and the urge for adventure and travel is slowly building up. I'm ridiculous to be complaining, enough pessimism!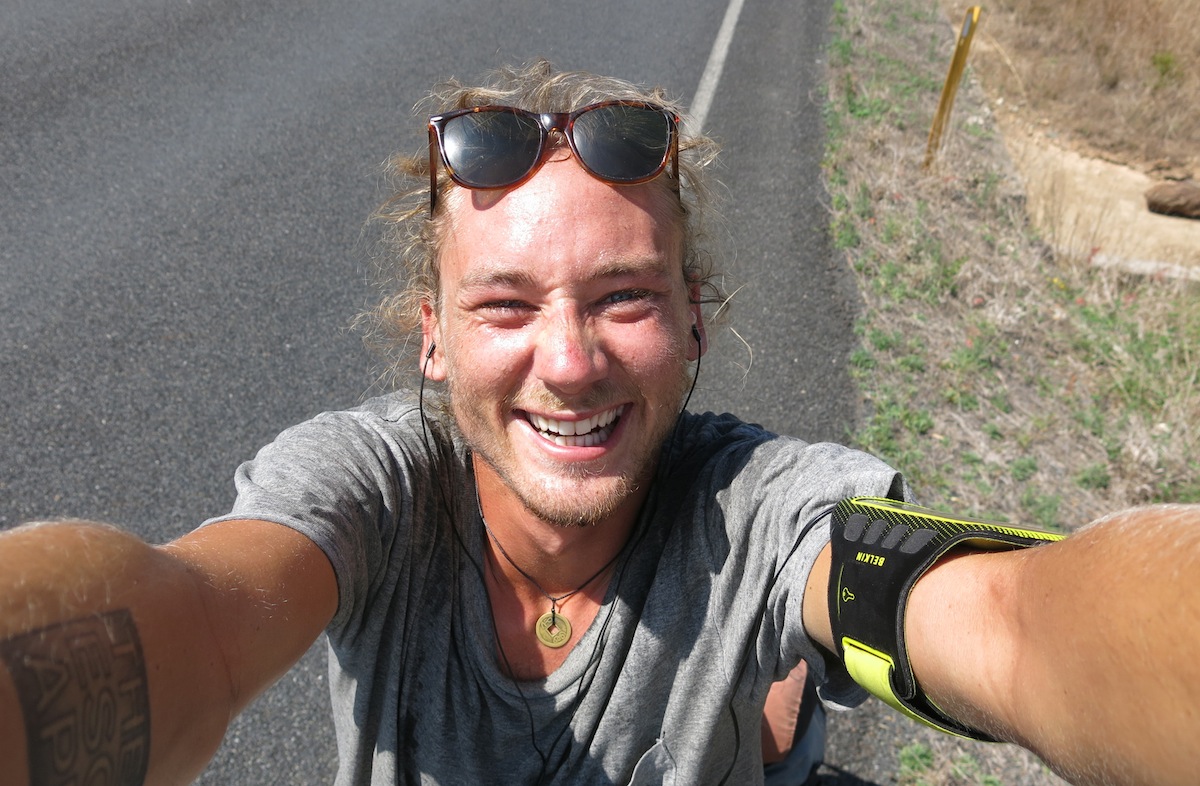 Above: A big but unfortunately way too rare smile the past month.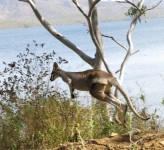 To the left: In Gladstone I took a day off and went fishing with Einar from Estonia.
The highlighted part on the map below shows the area I've been messing around in the past month or so. From Cairns to Brisbane it's around 1.700 kilometers. I'm a cheating cyclist and I haven't covered more than around 1.200 kilometers with own strength, when I've felt like it (especially during nature monotone stretches) I've hitch-cycled with pick-ups and trucks. The most scenic areas of Queensland were the Tablelands west of Cairns.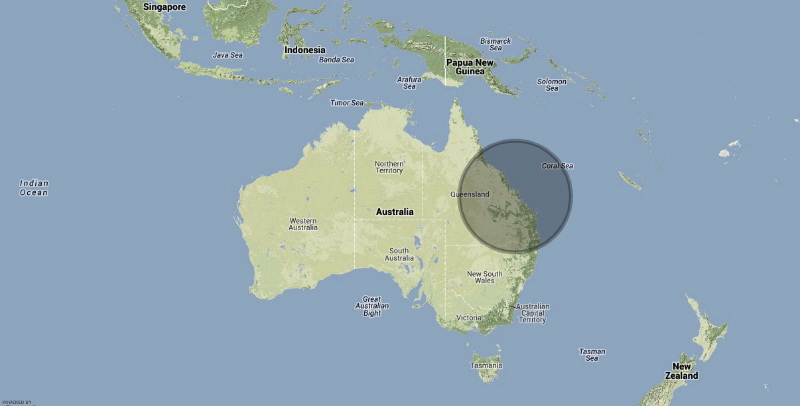 A HUMPBACK BOOST
If my mind is not a peace at the moment things should be fully sorted out after three weeks in the South Pacific. On Wednesday I fly to the Kingdom of Tonga! In order to stick to my initial travel plan in Australia I need to do a visa run, I figured Tonga could be a decent destination. It's the middle of humpback-season and Tonga is one of few places on this planet where you can free-dive and snorkel with them. In September and October the whales travel from Antarctica to the tranquil waters of Tonga to breed and calf. If I'm excited? Hmm.
Map below: The Kingdom of Tonga in the South Pacific, almost halfway to South America...
In Sandgate, a northern suburb to Brisbane I'm hosted by Adrian who I got in touch with through Konrad in Mareeba. Adrian is nice enough to let me leave bicycle and gear in his garage for a couple of weeks during my trip to Tonga. If I don't get stuck in the postcard paradise of Tonga you'll hear from me again in the end of October. Adios for a while! Oh yeah - there are photos not yet shared through posts uploaded to the GALLERY. Make sure to like THE ESCAPE on Facebook!
/E