Holiday in Scandinavia is over for this year and the return to Asia brings major changes both for myself and website visitors. Nicole, travel companion and girlfriend the past three years has decided to ditch her return ticket to Hong Kong and instead settle in Stockholm for a while. We broke up in Nepal a few weeks prior to our summer return to Sweden. I'm happy to say that we had a fantastic trip together. The breakup is not travel typical in the sense that we tired of each other's company.
Nicole had a rough start to her first proper adventure abroad with the motorcycle accident soon followed by nasty insect bites that led to gangrene. I am truly impressed she had the strength to keep going after all that time in hospitals and clinics. In Nepal, where we went from Southeast Asia, we had seven magical weeks strolling around in the mountains. We didn't have a single worry in the world. We finished in style.
Above; Nicole during midsummer celebration in the archipelago outside Stockholm.
Nicole's been writing blog entries during our trip together. In Nepal she fell in love with all the animals we got the chance to meet and embrace in the Annapurna Range. See Nicole's post: SOFT FRIENDS. In a not so distant future she might share some final reflections on her trip. By giving THE ESCAPE a thumb on Facebook you will be sure to keep yourself posted!
GOING INTERNATIONAL
I'm happy to announce that THE ESCAPE is leaving the safety zone of mother tongue. From now on I'll share exciting travel tales in English. I've been running this website since 2008 and there are more than 600 posts written in Swedish. It's tempting and would be convenient to continue on the same track but it's time for a change. Old entries (in Swedish) can be (decently) translated using Google Translate; see sidebar on the left. In the near future, with planned modifications to the website, the translate tool will be more user friendly which will make it easier for "everyone" to read all articles.
BACK AT THE PLAYGROUND
The transition back to solo adventure will be smoother thanks to temporary company from my friend Anton. During the first weeks of August we will travel together in Hong Kong and Taiwan. Anton is a friend from Stockholm, in 2009 we ventured together in Argentina, Chile and Brazil. We arrived on different flights to Hong Kong from Stockholm today, we'll spend a few days on the hectic streets of Kowloon before heading to Taipei in Taiwan. I'm excited!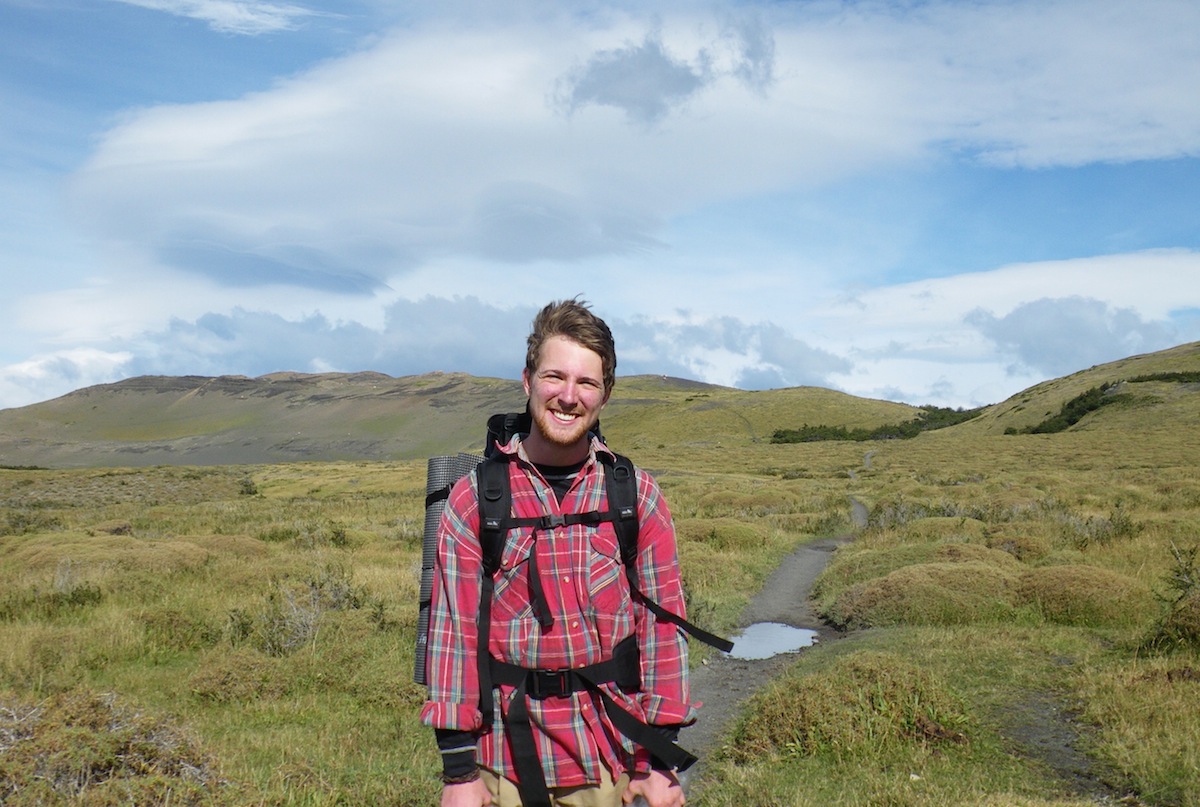 Above; Anton Freszals in Torres del Paine NP, Chile in 2009.
/Erik