I ryggsäcksdestinationen Vang Vieng har jag stannat till för att förtära lunch och sätta samman några flyktrader. På tre dagar har jag hunnit lite drygt 200 kilometer från Luang Prabang. Jag har inte längre någon visumbrådska och har därför kostat på mig kortare dagar, ett lägre tempo och en skön mjukstart efter de lugna dagarna i Luang Prabang. Jag målar upp det hela som fåtöljcykling med vilopuls men dessvärre blir inte uppförsbackarna mer skonsamma för att det går långsamt, snarare tvärtom. De 20 milen jag trampat de senaste dagarna har bjudit på kraftiga höjdskillnader och i den klibbiga hettan har jag duschats inifrån så fort vägen lutat uppåt. Trots nästan fyra dagars vila i Luang Prabang pumpar mjölksyran i mina spiror vid minsta ansträngning. Jag måste ha överdoserat med dvala!? Jag finner olyckligtvis ingen tid till en komplett avhandling om dagarna från Luang Prabang utan tänkte istället låta en ordentlig laddning pixlar berätta historien.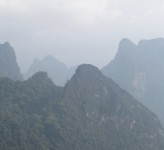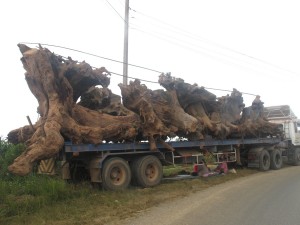 Bilder ovan; Vad som egentligen borde hålla till i regnskogen hittar ibland ut på vägarna.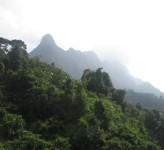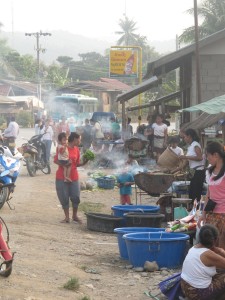 NO MORE MOUNTAINS!
Sedan jag gav mig upp i bergen i Gansu för snart två månader sedan har min tillvaro varit mer eller mindre oavbrutet kuperad. Under nästan 4.000 kilometer har raksträckorna varit lätträknade men till min stora lättnad ligger nu jämna och platta landskap i Sydostasien framför mig. Strax fortsätter jag mot huvudstaden Vientiane som finns 150 kilometer längre söderut. Efter någon dag eller två i Vientiane väntar Thailand.
Missa inte min färdrapport från gränsstaden Boten till Luang Prabang. Får du inte nog av THE ESCAPE så föreslår jag att du sätter in en hundralapp till grodorna på Papua Nya Guinea så skickar jag ett vykort! Gillar THE ESCAPE på Facebook gör du genom att klicka här!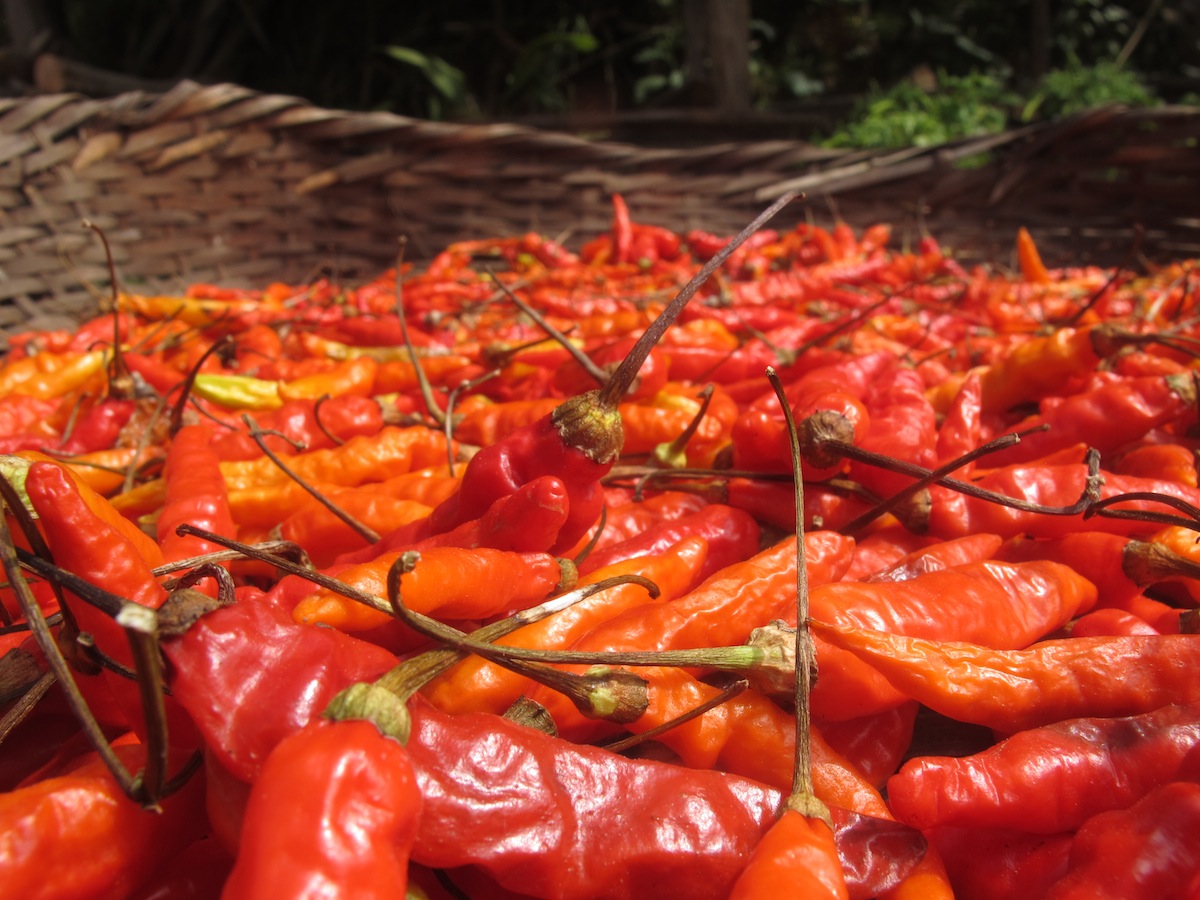 /Erik