Summer in Sweden is something unique, during three or four months per year an otherwise cold and sometimes introvert nation explodes to life. In mid-June I returned from Asia to my home country in northern Europe. I've traveled a fair bit on six out of seven continents on our planet. My love for Sweden keeps growing with every new country and area I visit. Let me give you a glimpse of a summer I will never forget.
STHLM
Stockholm is my hometown. It's also the city I left on a fully loaded bicycle in the early months of 2012. I both left and returned with chills and tears. I spent four out of seven vacation-weeks in the Swedish capital. The city is built on 14 islands and on the long and red summer evenings thousands of people gather for bag-in-box wine and barbecues on the cliffs surrounding the brackish water. The views can be spectacular; bridges, classic old buildings and steamboats. In June, before the mandatory five-week holiday, the streets, parks, restaurants, bars, and nightclubs are crammed with people. Laughter is everywhere. It's summer in Stockholm and there's no longer anything to complain about.
Above; I was obviously busy with other things and didn't snap a single photo from central Stockholm. This photo of is from 2010. Below; Stina, Axel and Björn during a weekend getaway in the archipelago outside Stockholm.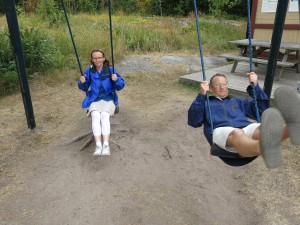 I spent time with my parents and brother, met up with childhood friends and former colleagues. I visited my old office and concluded that I like my current one better. My homecoming was celebrated thoroughly; it really felt like coming home. The agenda was intense, I didn't sleep many hours, but I had a blast.
COUNTRYSIDE ADVENTURES
In the beginning of July I set off from Stockholm with my friend Patrik. We filled his car with an inflatable boat, fishing and camping gear. Our 10-day road trip took us north to Gävle, Östersund, Sundsvall and then back south to Falun and Karlstad. By a river outside Östersund we rented a cabin and stayed four nights. We enjoyed fantastic fishing, stunning nature, great food and cold beers in the sauna. Is there anything else to ask for?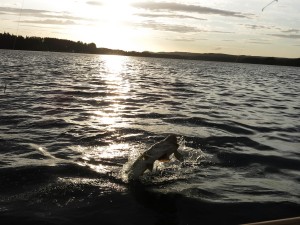 Below to the right; Patrik Sundquist with loose Swedish tobacco, a requirement when fishing.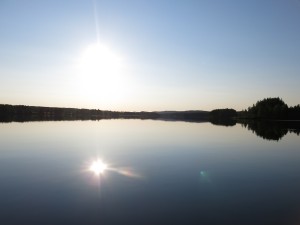 At the end of our fishing adventures I hitchhiked with seven different cars to my parents summerhouse on the west coast of Sweden. I've waved my thumb quite a lot in the US and New Zealand but never before in Scandinavia. It was a great experience and I was happy to meet so many friendly people with interesting stories. Not surprisingly, in the first car that picked me up: an Iranian family. I've spoken (in Swedish) before about the fantastic hospitality in Iran. The family that gave me a ride had been in Sweden for 20 months and I was proud to hear they enjoyed it very much and found Swedish people friendly. I also shared vehicle with a few friendly Norwegians, hippies and a super nice truck driver.
Above; Indalsälven close to Östersund. This photo is taken close to midnight.
WEST COAST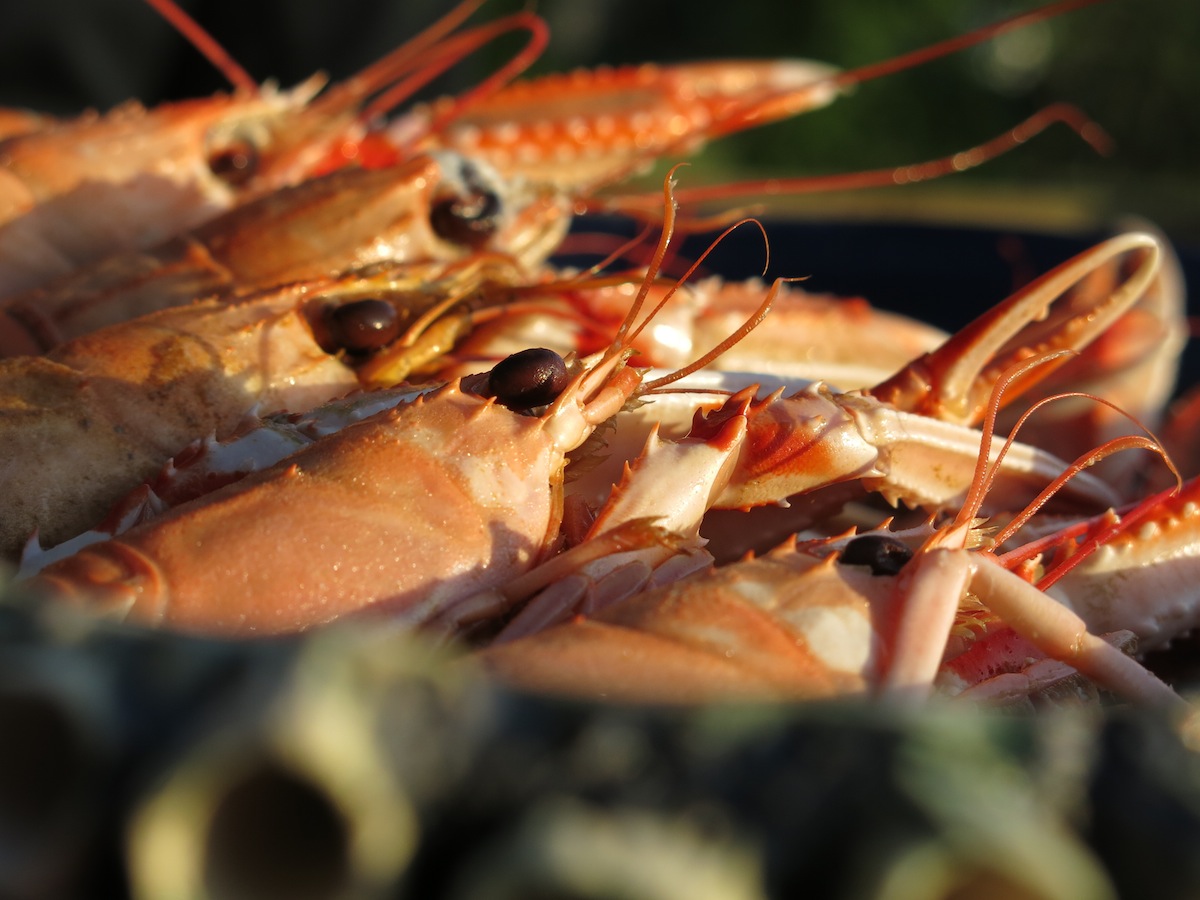 Above; Fresh crayfish.
By mid-July I reached Hunnebostrand where my grandmother lives and my parents usually spend a lot of time. My 85-year old grandmother was sick during spring but recovered remarkably well. I was especially happy and grateful to see her again. She drives an electric wheelchair (with an orange flag that reads "Super Grandma") and together we went for a couple of spins. We had ice cream that melted fast in the sun, stole fruit from the neighbor's tree and drank a cold one at the local pub.
Below; My parents, Stina and Björn.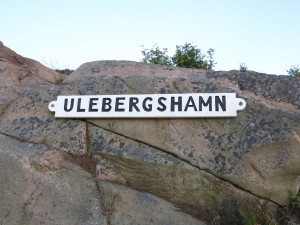 Above to the right; Our summerhouse outside Hunnebostrand.
I also enjoyed the luxury of spending time with my parents. From the summerhouse we left for daytrips with motorboat, kayak, car or bicycle. The days were as hot as they get in Sweden, we went for frequent swims and often finished our days with chilled white wine on the sundrenched porch.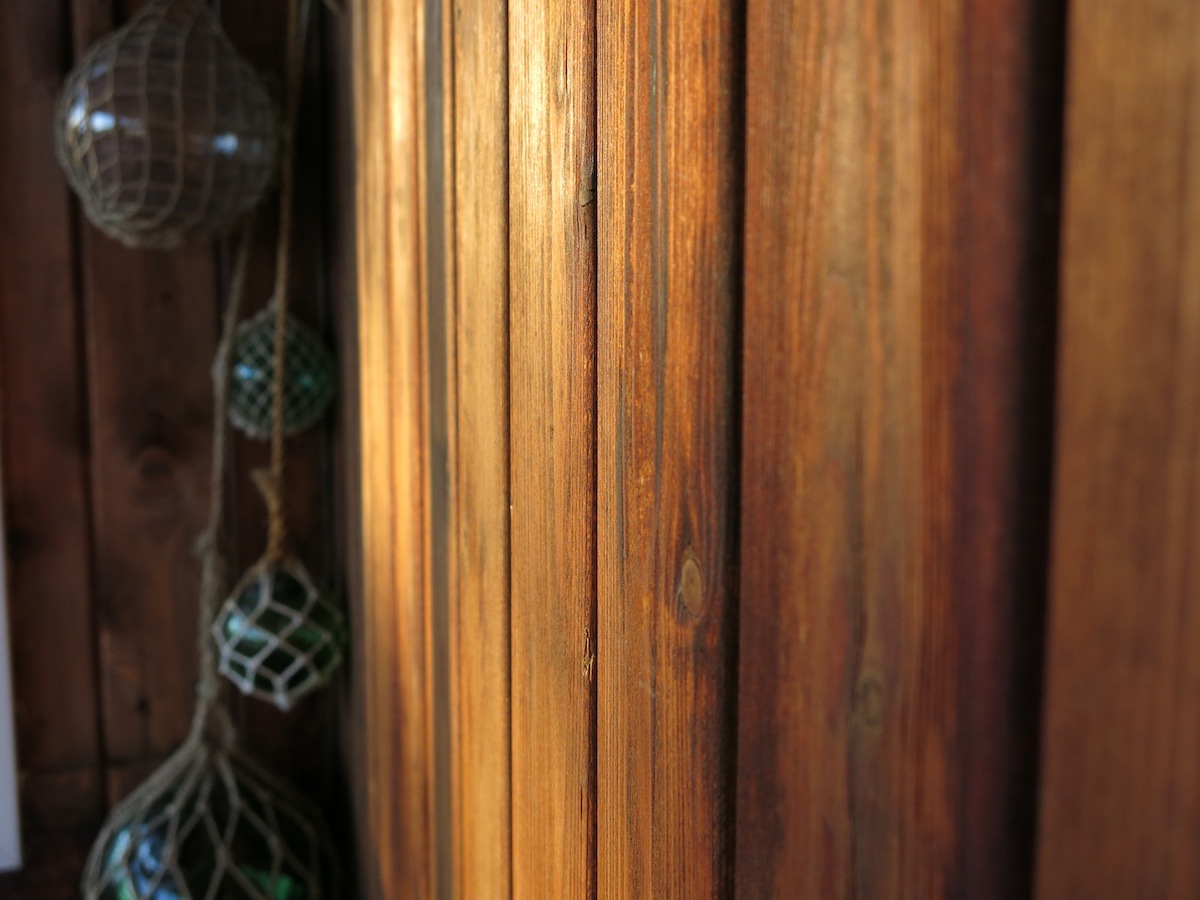 From Hunnebostrand I went back to Stockholm, once again with the help of my thumb. In the beginning of August I returned to day-to-day life in Asia. Before I fully turn my focus to far-away travels I'd like to dedicate one final post to Sweden. The epic tradition of midsummer needs it's own separate post, stay tuned.
/ESCAPE