Jag har aldrig vandrat tidigare. Nog har jag rastat hunden Axel otaliga gånger men skogspromenaderna med min chokladfärgade labrador brukar oftast vara en bekväm runda på en timme. Nu väntade plötsligt en 20 mil lång vandringsled i ett land där sju av världens fjorton bergstoppar över 8000 meter finns. I och med skadorna efter motorcykelincidenten tidigare i år följt av operationen för kallbrand har tre månaders stillasittande och återhämtning milt uttryckt gått mig på nerverna. Jag var därför oproportionerligt upprymd över den fysiska utmaningen och de tre veckor till fots som låg framför mig! Erik och jag köpte en enkel biljett raka vägen till våren. I dalarna som ligger inklämda mellan de vertikala bergsväggarna grönskade det vackert och våren gjorde sig även påmind genom att bergens fjäder- och pälsbeklädda invånare nyss gett liv till sina avkommor. De ofta orädda småttingarna närmade vi oss i en planerad mysattack; mjuka föl, ludna killingar och keliga kalvar tryckte sina huvuden i våra händer och blundade njutbart åt uppmärksamheten. Sedan jag började författa på THE ESCAPE har jag hållit tillbaka ett väsentligt ämne som säger mycket om vem jag är. Jag beklagar detta men skyller på Erik som oroat sig för att detta tema annars fullkomligt skulle spåra ur i mina reseskildringar. I denna unika post skiter jag dock i grundarens pekfinger och brer istället på lite extra för uteblivna poster om mitt stora intresse. Nedan följer en ofattbar dos kärlek och värme i ett potpurri bilder på mina mjuka och godhjärtade två-, (tre-) och fyrbenta vänner som lever i Himalaya!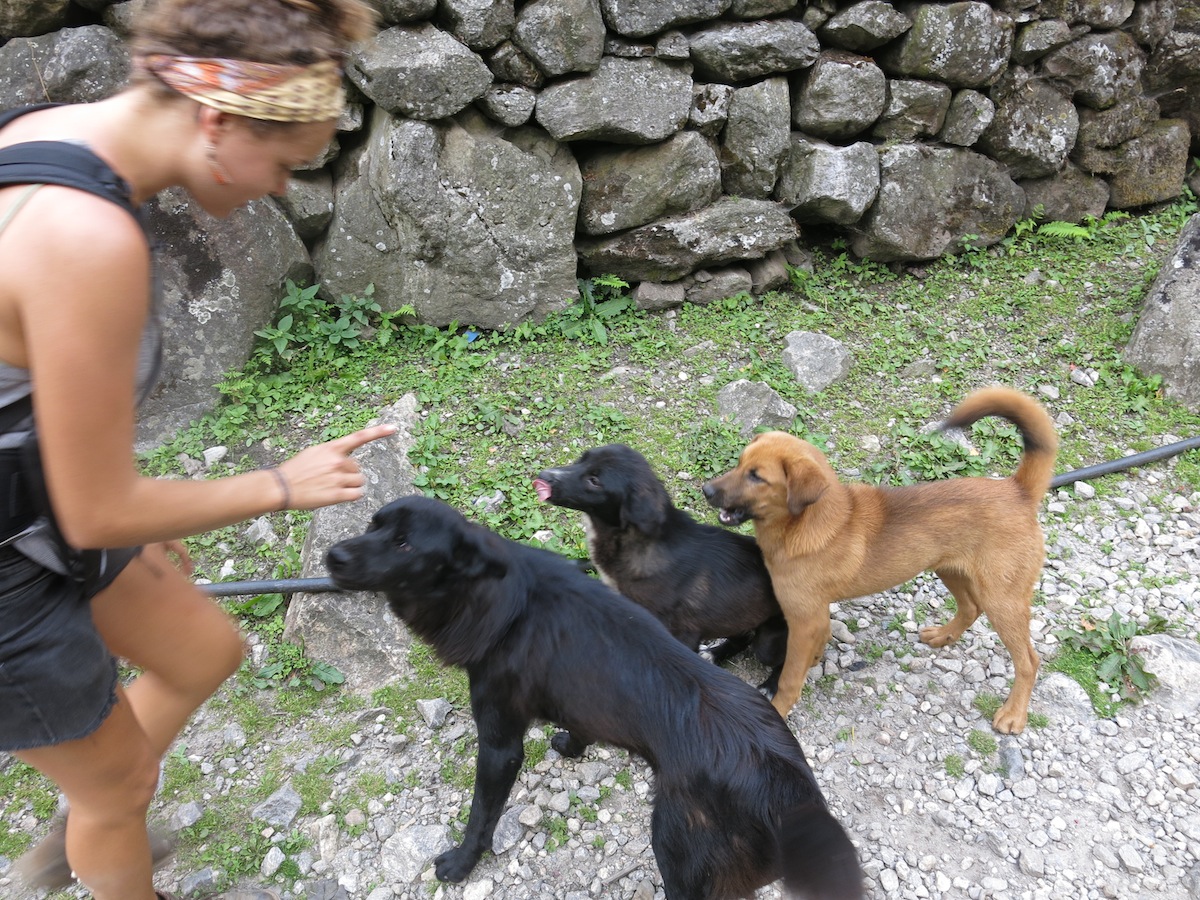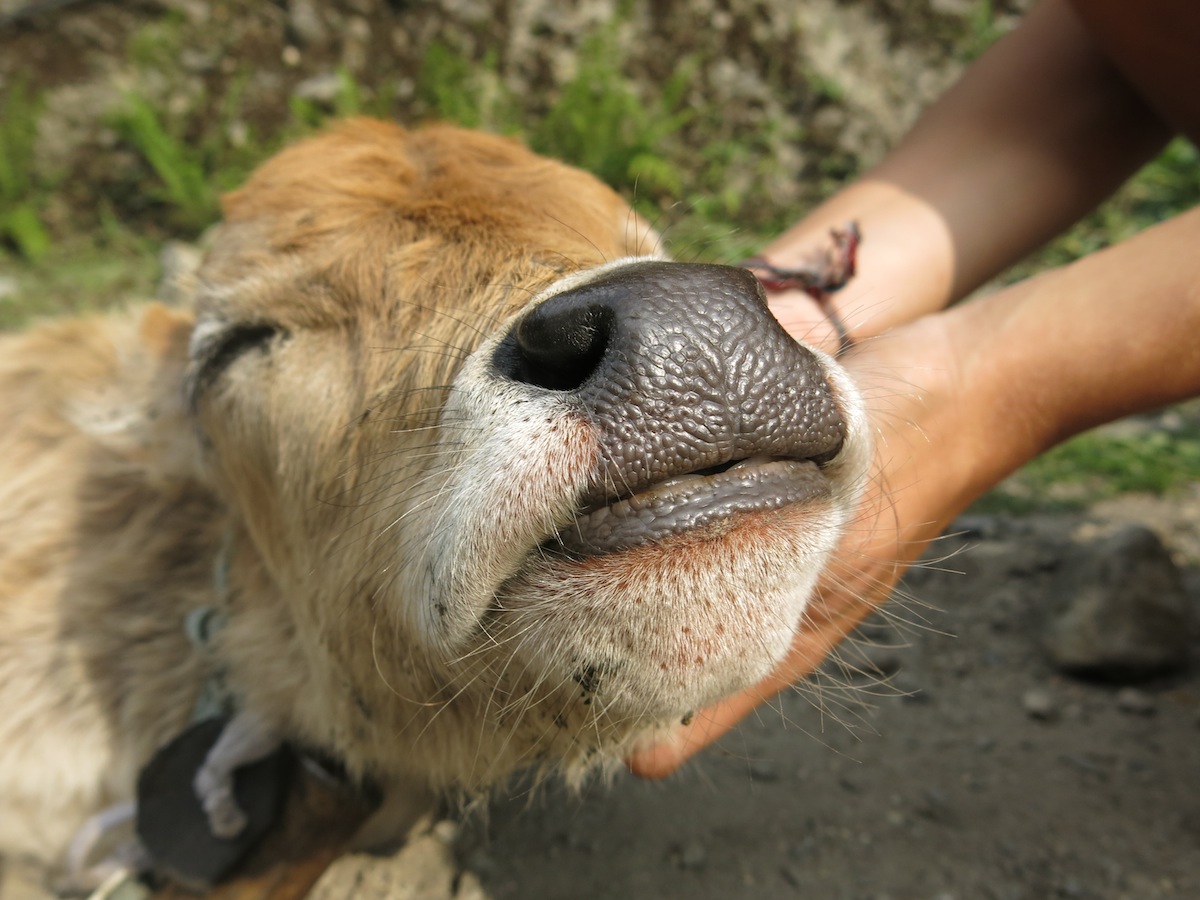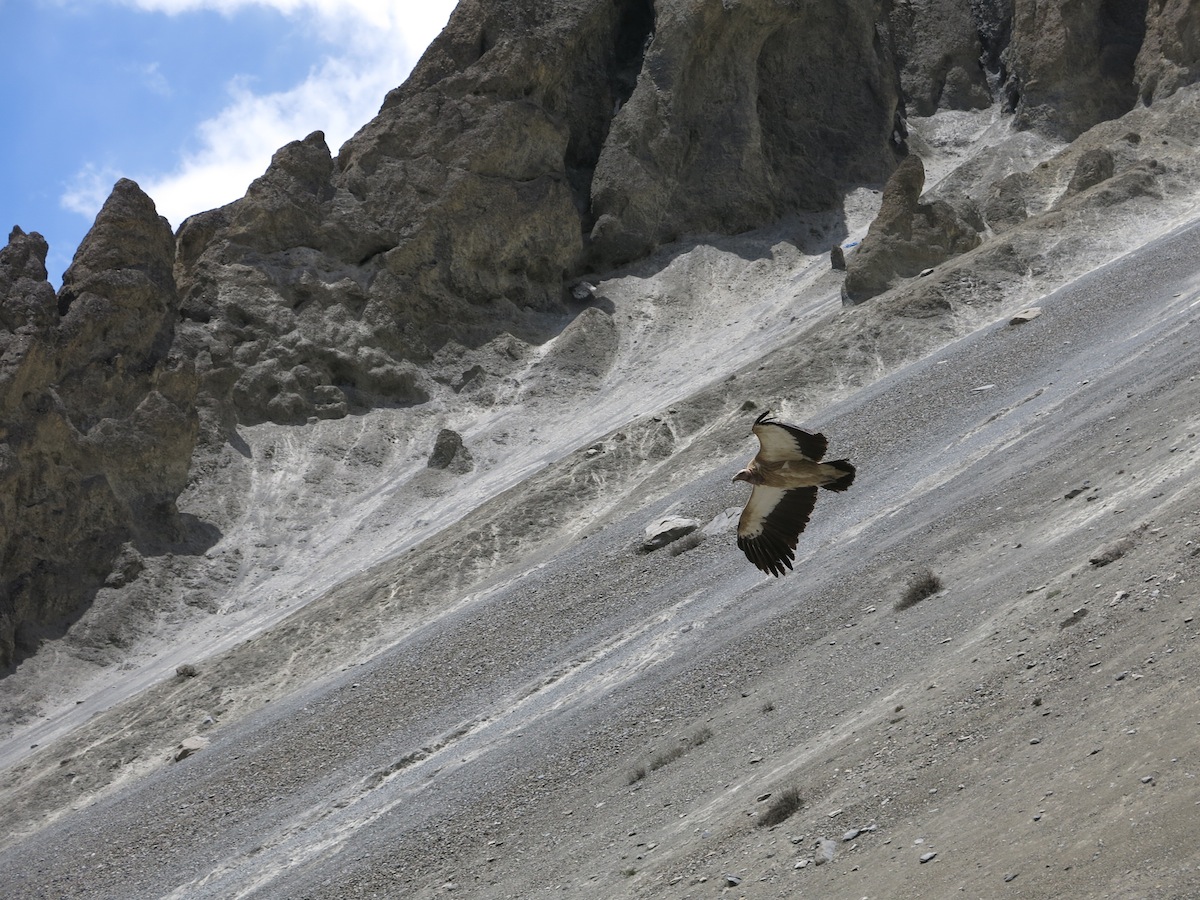 Bild ovan; Inte långt från Tilicho Lake fick vi bevittna ett tjugotal hungriga gamar gå in för landning i en grusig bergssluttning intill en död jak. Matfesten var ett imponerande skådespel.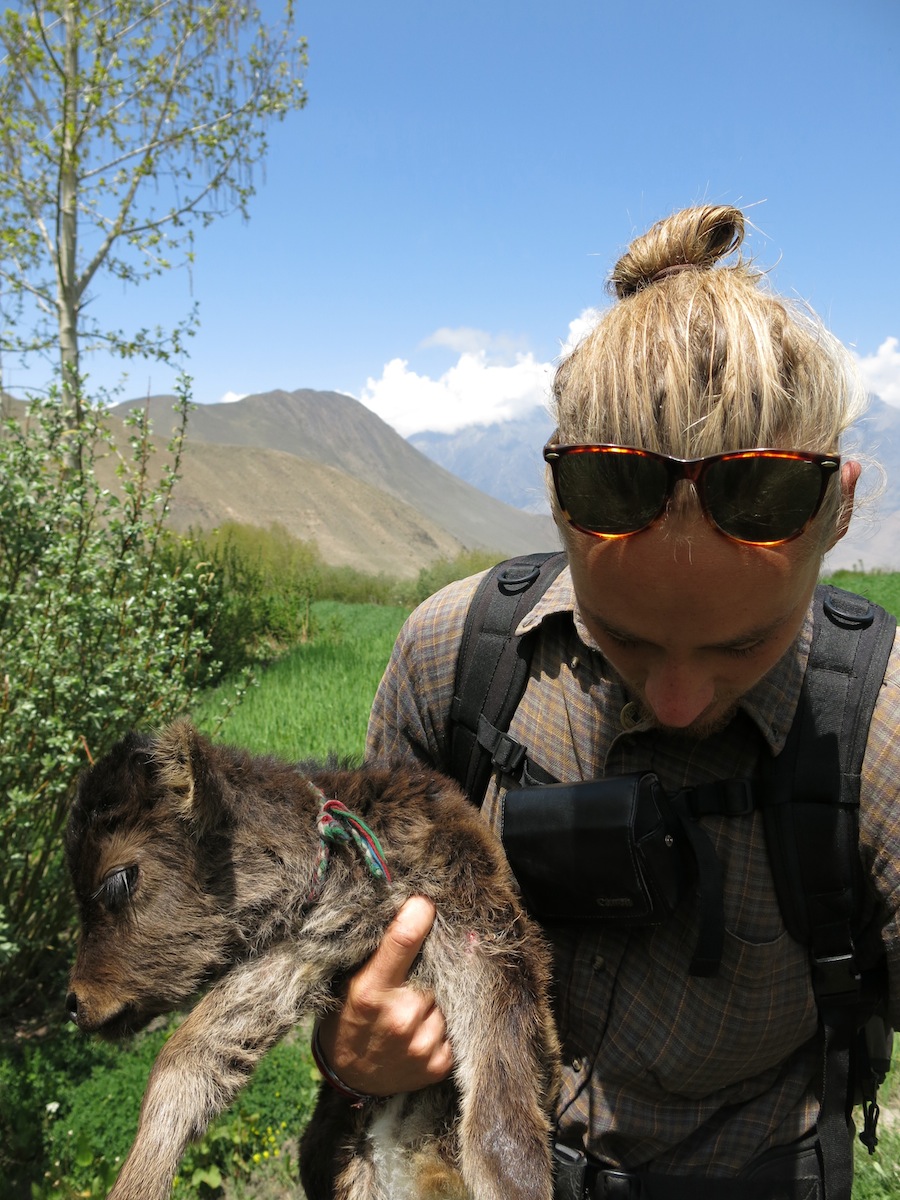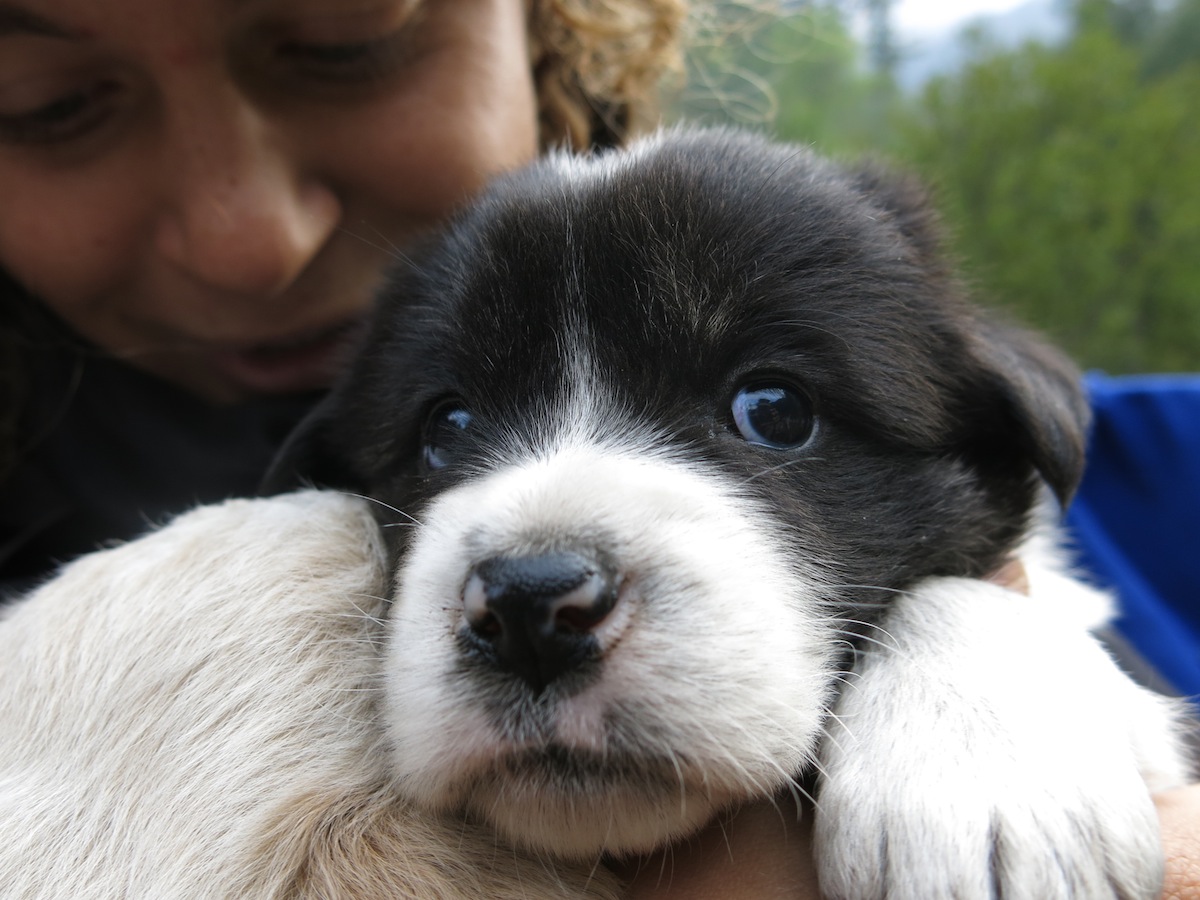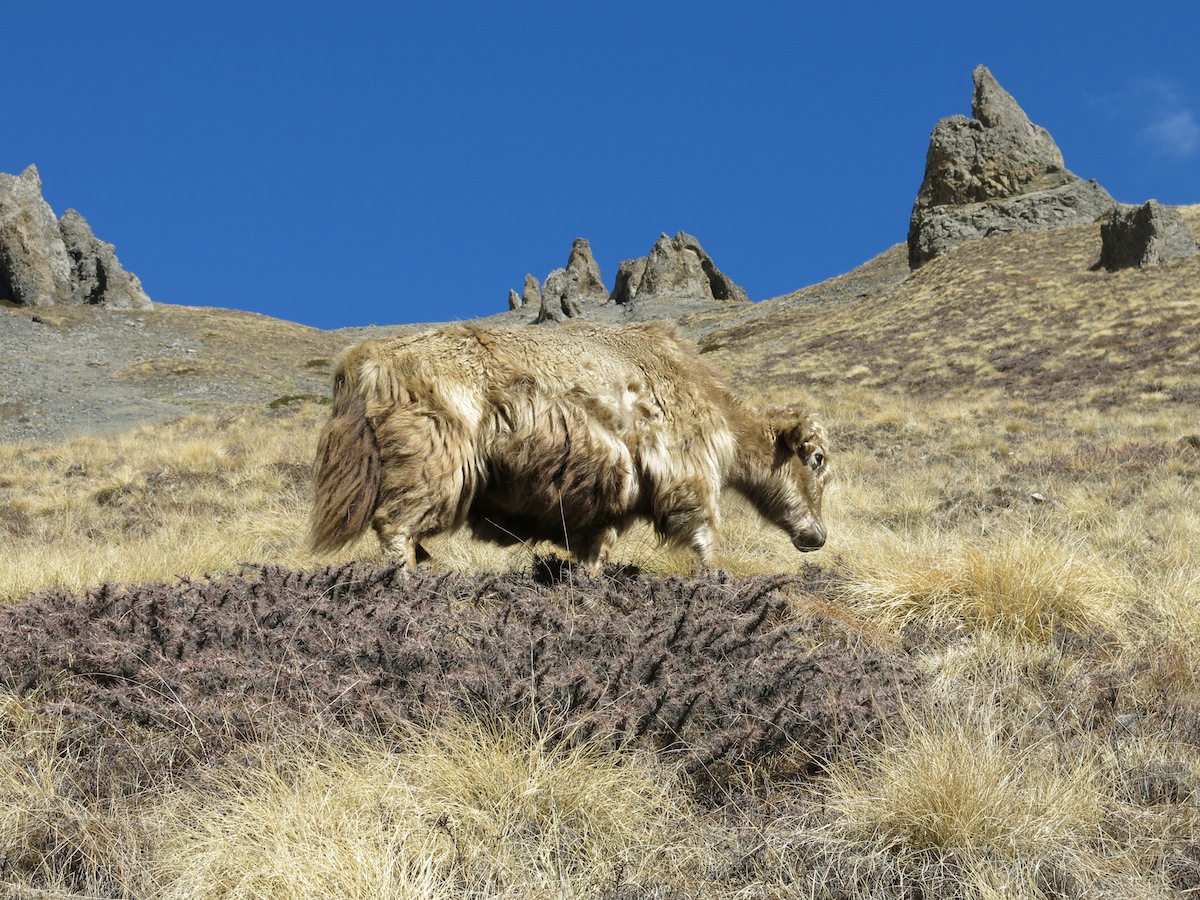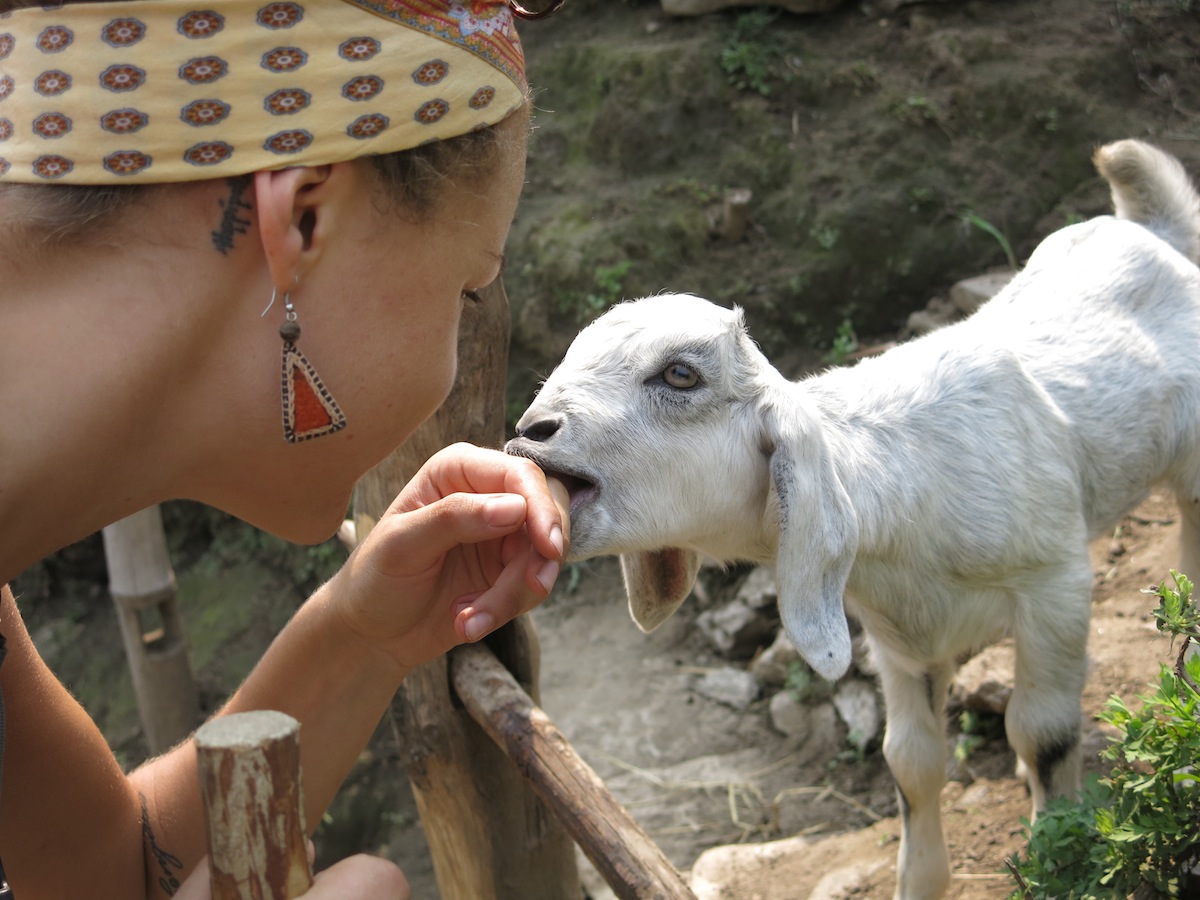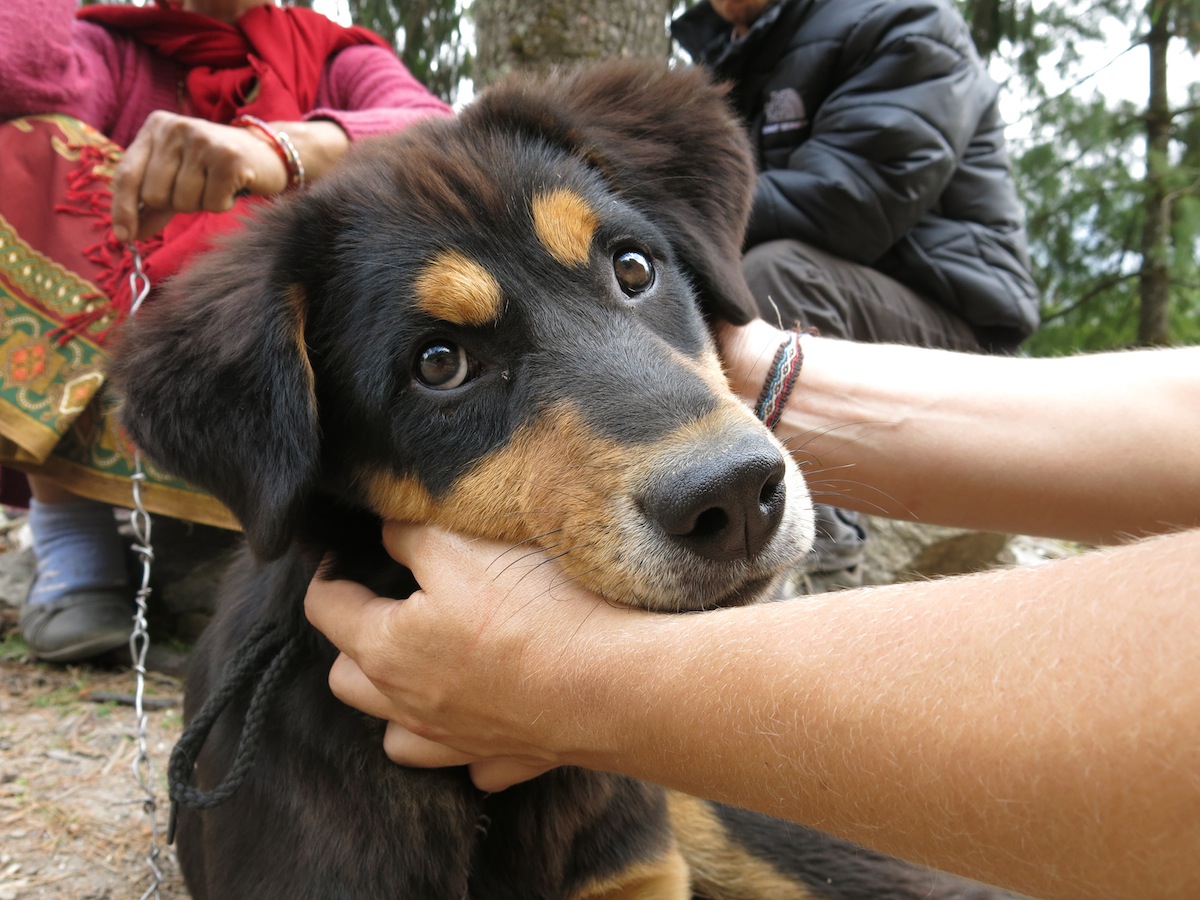 Bild nedan till höger; Tungt packade åsnor släpar bränsle, mat och öl till turisttäta byar i Annapurna.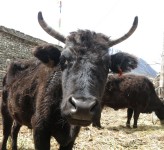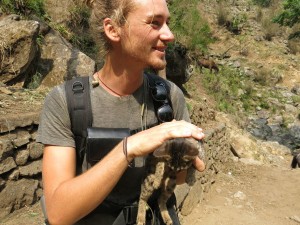 OLOV THE BABY OWL
Vårt allra första möte med en för säsongen nykläckt skapelse inträffade bara några meter in på vandringsleden. Vi bevittnade tre barn som vårdslöst lekte med en liten uggleunge. Varelsen hängde livlös upp och ned i repet till en trädgunga och ungarna petade på den panikslagna fågeln samtidigt som den slungades häftigt fram och tillbaka. Erik avbröt vansinnesleken då vi insåg att varelsen led, befriade den från repet och gick tillbaka med den i famnen mot parkvakterna vid kontrollstationen. Innan Erik hunnit fram till det närliggande kontoret rusade en girig nepales fram och frågade ivrigt var vi hittat den sällsynta ugglan. Med dollartecken i blicken talade han om att fågeln var mycket exotisk, värd en förmögenhet och något som vi tillsammans kunde tjäna pengar på. Förbannade över mannens hjärtlösa förslag skyndade vi förbi honom och i en öppen kartong, på parkvakternas kontor, placerade vi tillfälligt ugglan. Det lilla fjäderpaketet såg upp mot oss med gigantiskt bruna ögon i ett förtvivlat och hjälplöst uttryck som skar inom oss. Han fick omedelbart namnet Olov.
Bild ovan; Vi kollade aldrig Olovs kön men den vältrimmade mustaschen tyder på att han är en liten kille.
Med tjänstgörande vakt konstaterade vi att ugglan måste ha fallit från sitt bo och att den sannolikt ännu inte lärt sig att flyga. Utan sin naturliga beskyddare och livnärare och med en hög prislapp på fjäderdräkten såg ungens framtid inte allt för ljus ut. Jag och Erik oroade oss för vår kamrats öde men tvingades sätta tillit till vaktens upprepade försäkran om att fågeln hamnat på rätt plats och skulle till rätt händer eller klor. Från Pokhara försöker vi nu följa upp situationen och har kontaktat den statliga parkorganisationen för att reda ut hur det har gått för Olov.
Fler bilder från vår långpromenad i posten HIMALAYAN E och på sidan GALLERY. För att hålla dig uppdaterad, se till att gilla oss på Facebook och Instagram (@theescape).
/Nicole