A fried cyclist has reached Townsville after 280 fresh kilometers from Innisfail. I'm enjoying a day off the saddle and I've placed myself with laptop in the shade at a city central hostel. Queensland is warming up after winter months and the past three days I've been mashing legs in dry heat under clear blue skies. The roads have been flat, the winds gentle and life is easy and relaxed. In the Tablelands west of Cairns there was great diversity in nature, now it's become more monotone. I pretty much see cattle, sugar cane, stretches with dry forest and the odd creek - an iPod packed with audiobooks, podcasts and music comes well in hand. Here's a few photos.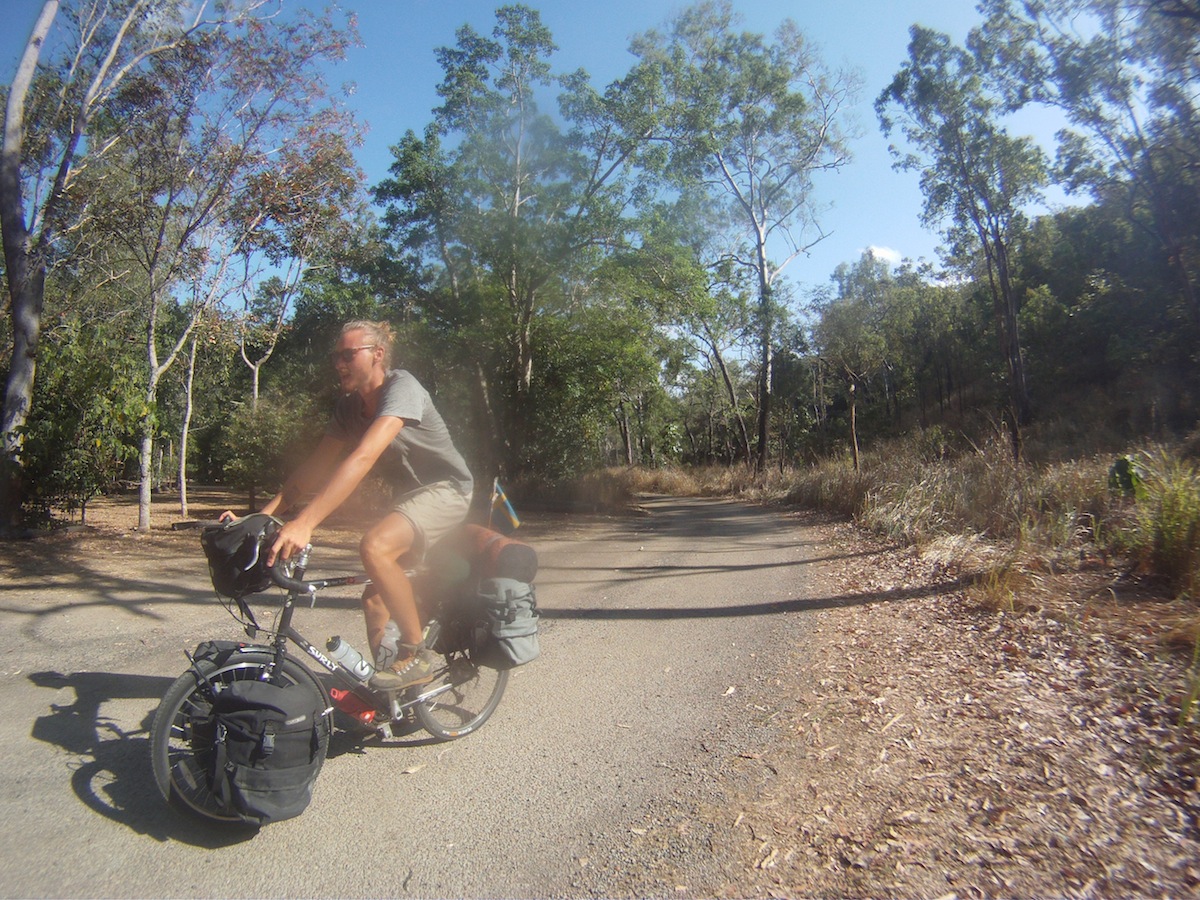 Photo above: A dirt road detour to Paluma Range National Park.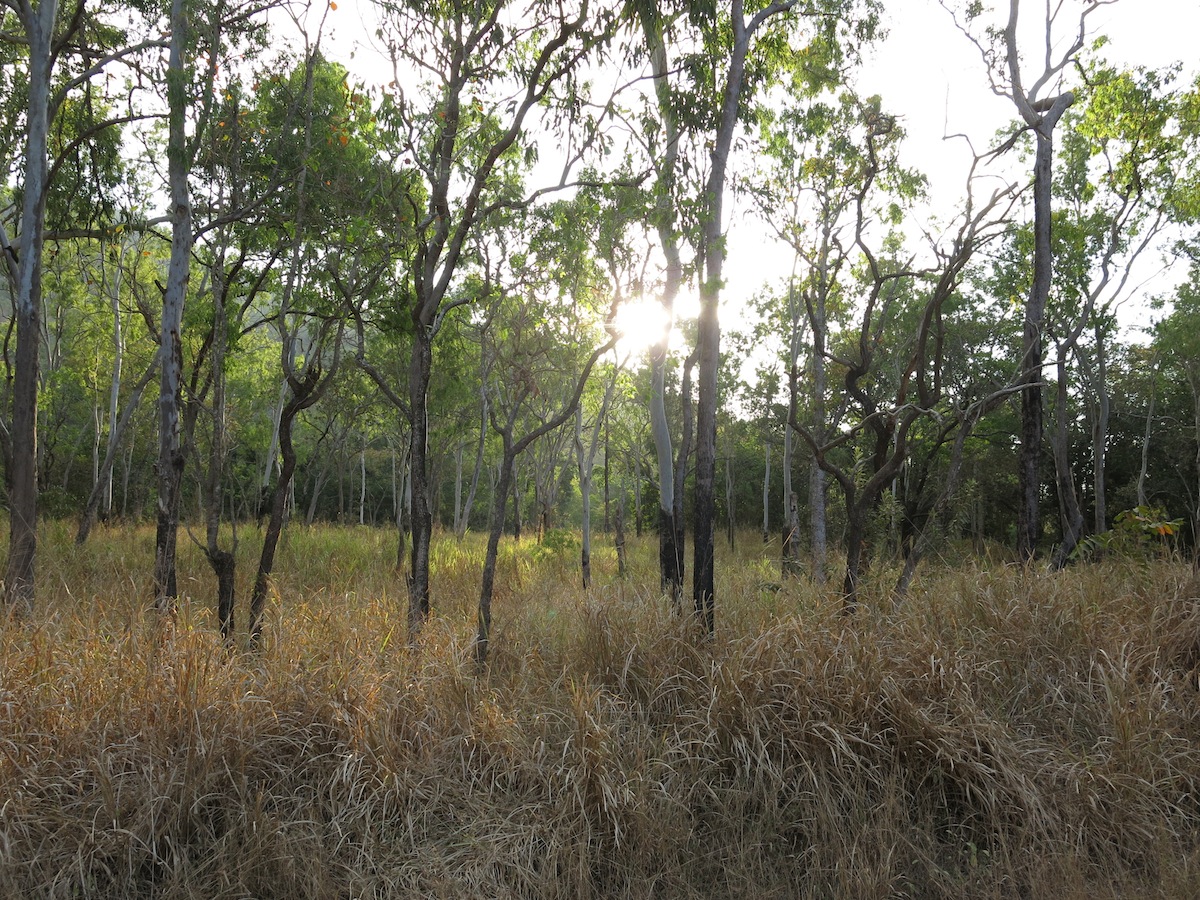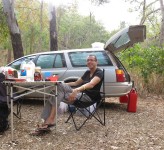 Photos above: Two nights ago I camped out in the Paluma Range National Park close to Jouroma Falls. After a long day on the bike it was fantastic with a refreshing swim below the waterfalls. I met Yannig from France who was friendly enough to invite me for a good breakfast before I hit the road yesterday.
The only road option along the coast is Bruce Highway or the A1 which circumnavigates entire Australia. Around Cairns I found the road busy and scary with heavy trucks coming way to close to me and bicycle. Between Innisfail and Townsville it's been better and I've had a decent shoulder to ride on. About 6-7 months ago my cycling friends Pete and Mary tragically passed away outside Bangkok while riding. When a truck or pickup swooshes by and the bike shakes from the turbulence I'm reminded of my friends. On a bicycle you're vulnerable and exposed. If traffic is heavy and drivers reckless it's just not worth it anymore, I'd rather hitch a ride than risk my life. There's still so much to see.
Photos above: Don't let depression, anxiety or a flat tire ruin your life.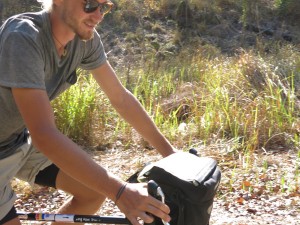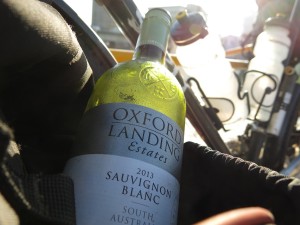 Above: Yesterday when reaching Townsville I celebrated my arrival with chilled white wine and a great sunset.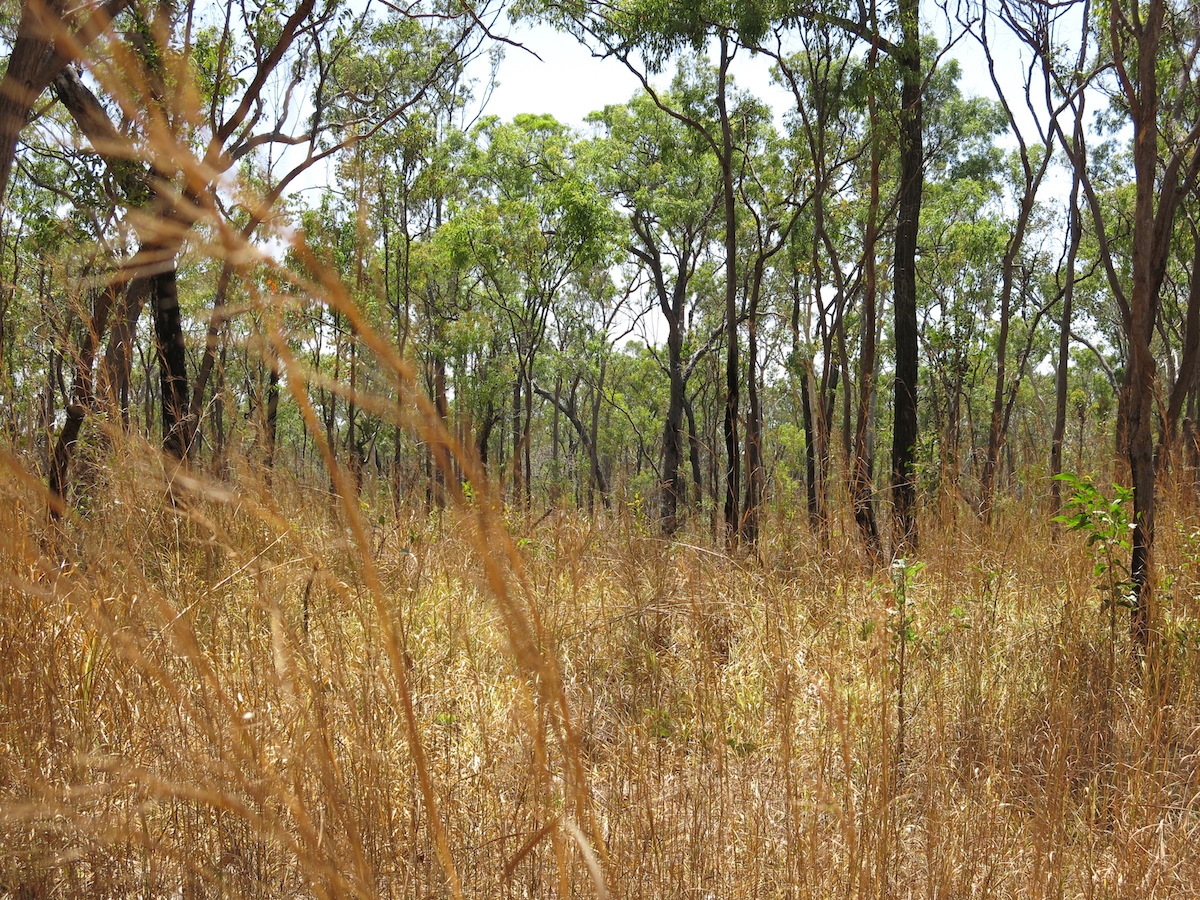 Since I left Cairns about two weeks ago I've pedaled 730 kilometers in Queensland. From Townsville I have 1400 kilometers to Brisbane where I'll take a not so well needed break from the bike for a few weeks. I've got a great trip, adventure and visa-run lined up. In the near future I'll share details. Tomorrow I continue south toward Airlie Beach. A reminder as always - THE ESCAPE on Facebook and Instagram!
/Erik