Dagarna rullar på. Idag är det torsdag. På söndag släpar jag ut cykelekipaget från hallen och köket, som jag intagit hos mina föräldrar i Bromma. Veckan som gått har känts stressig och stökig då verkligheten närmar sig. Huvudknoppen börjar så smått förstå vad jag gett mig in på. Veckans dagar har jag spenderat genom att få den sista utrustningen på plats. Idag fick jag ett fint tält, ett Nammatj 2 från Hilleberg, som blir mitt trygga hem kommande nio månader.
Idag har jag även hunnit med ett besök på min gamla högstadieskola, Äppelviksskolan i Bromma. Hos min tidigare SO-lärare Lasse Kiessling och hans två klasser i årskurs 9 höll jag låda om tidigare resor och kommande cykling. Nyfikna och intresserade femtonåringar fick inspiration till att själva lämna den trygga bubblan och att skippa enformiga universitetsstudier. De förstår nu att det finns alternativ och att nomadlivet är att föredra. THE ESCAPE hjälper inte bara grodor på Papua Nya Guinea utan även nästa generation till en mer äventyrlig tillvaro. Vi kan kalla det "THE ESCAPE COMMUNITY SERVICE". Parantes: Tyvärr finns det en övervägande risk att mina unga elever nu väljer att hoppa av redan innan gymnasiet vilket vore tråkigt. Som tur är befinner jag mig i Turkmenistan när aggressiva Bromma-föräldrar börjar höra av sig...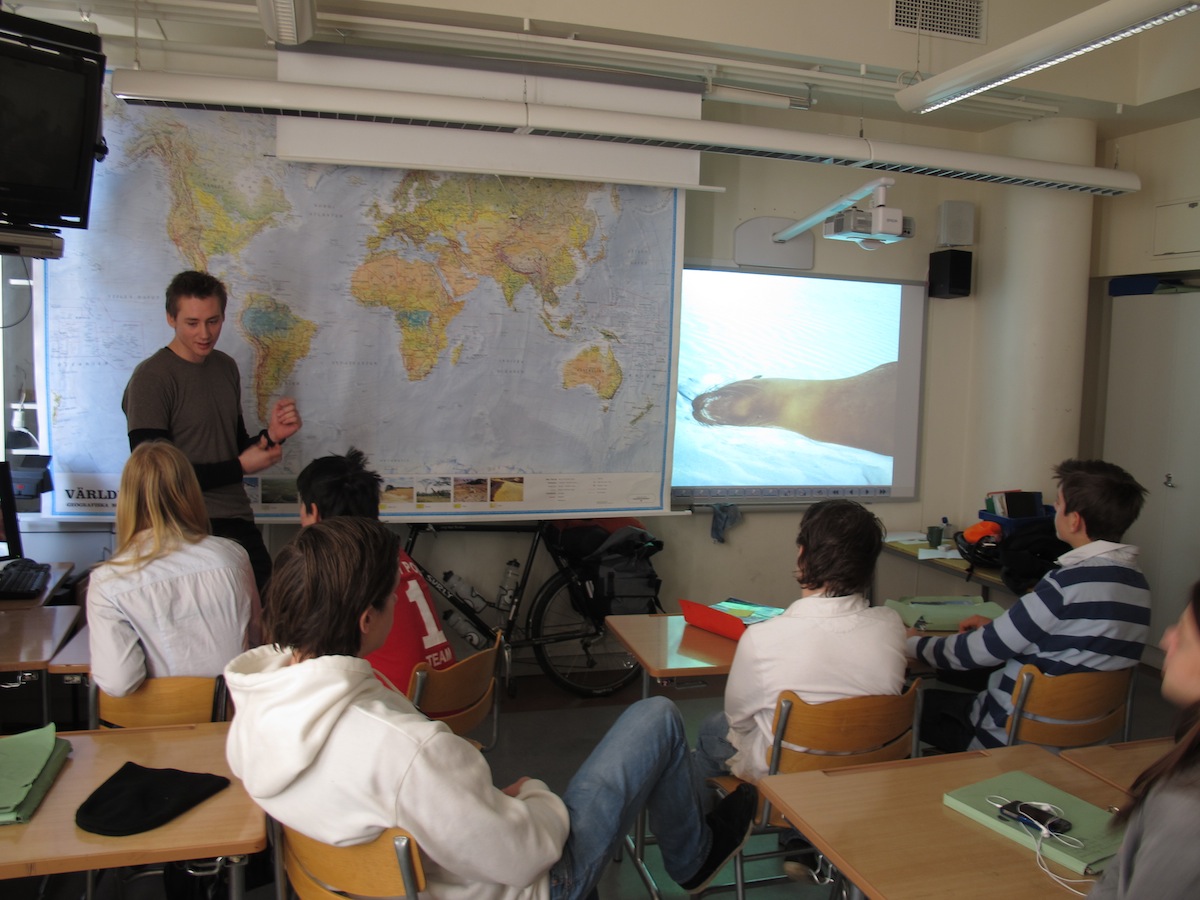 Igår var det jag som fick en dos information och inspiration. Det blev ett intressant och lärorikt besök hos mina vänner på Primus som hjälpt THE ESCAPE med deras senaste multikök, Primus OmniLite Ti. I labbet, hos stormköksexpterten, fick jag en ordentlig genomgång av köket och hur det fungerar. När lågan flammade upp fick jag en kraftig längtan till min kommande vardag. Köket är oerhört lätt och som skräddarsytt för min resa då det går att använda i princip vilket bränsle som helst. Diesel går bra men är kanske inte att föredra, sa experten.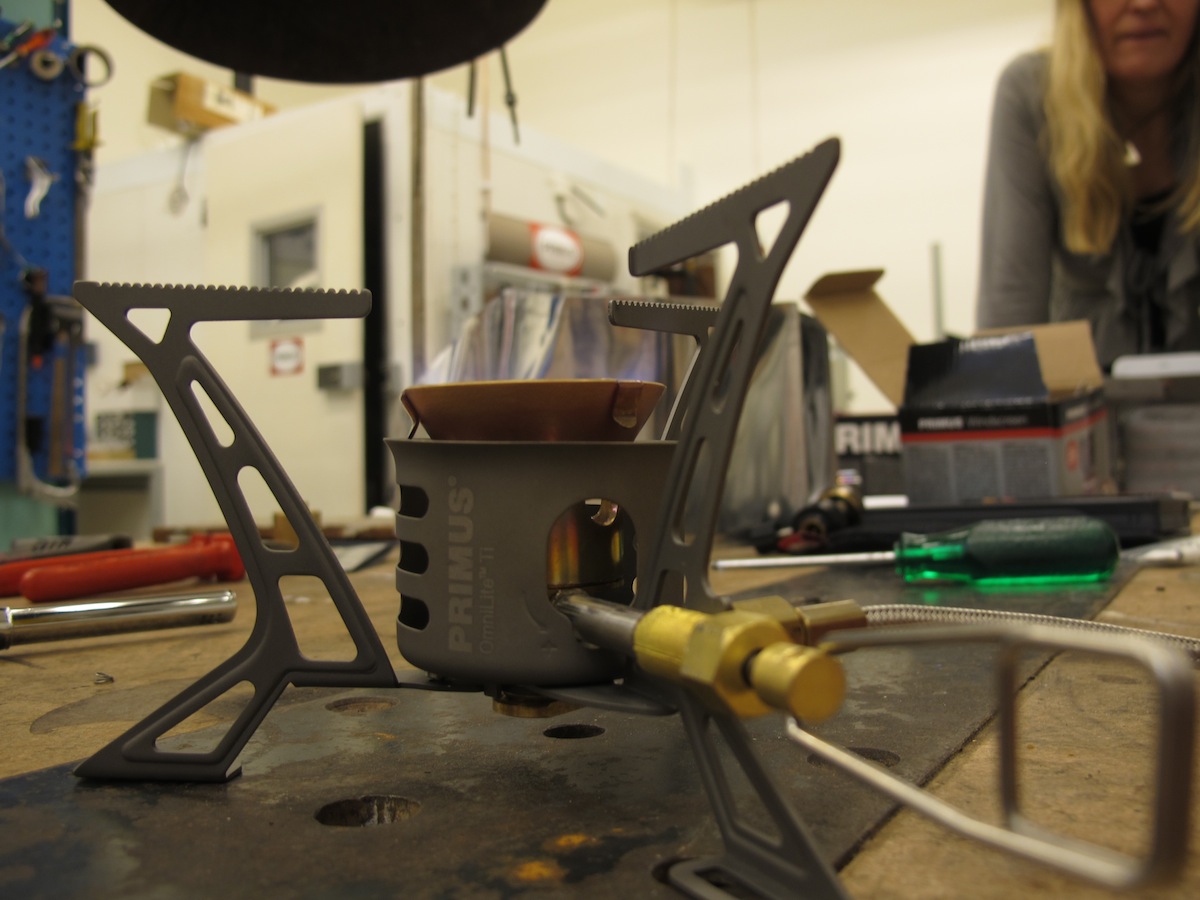 /THE ESCAPE