"Hello Mister! Hello Miss!", ropar nyfikna barn och vuxna efter oss när vi promenerar längs gatorna. Aldrig förr har intresset för min person varit så stort som på Sumatra. Orädda och med ett brett leende tilltalar lokalbefolkningen Erik och mig i ett försök att fånga oss för en pratstund. Någras språkfärdigheter upphör vid "How are you Miss?" medan andra briljerar med "What's your name?" and "Where you from?". Vid det här laget har vi lärt oss frågerepertoaren utantill och besvarar dem artigt gång efter annan. Efter utfrågningen följer den obligatoriska uppmaningen "Take photo?". Det är svårt att finna en ursäkt när personen mittemot står redo med mobilkamera och stirrar med ett vänligt vädjande ansiktsuttryck. Kamrater turas om att knäppa av bilder med den lågkvalitativa kameran så att alla får en chans att posera med västerlänningarna. Avslutningsvis ber man oss om våra Facebook-namn. Trots att jag inte är överdrivet förtjust i att bombarderas med vänförfrågningar från främlingar, är det svårt att med gott samvete avböja även denna önskan.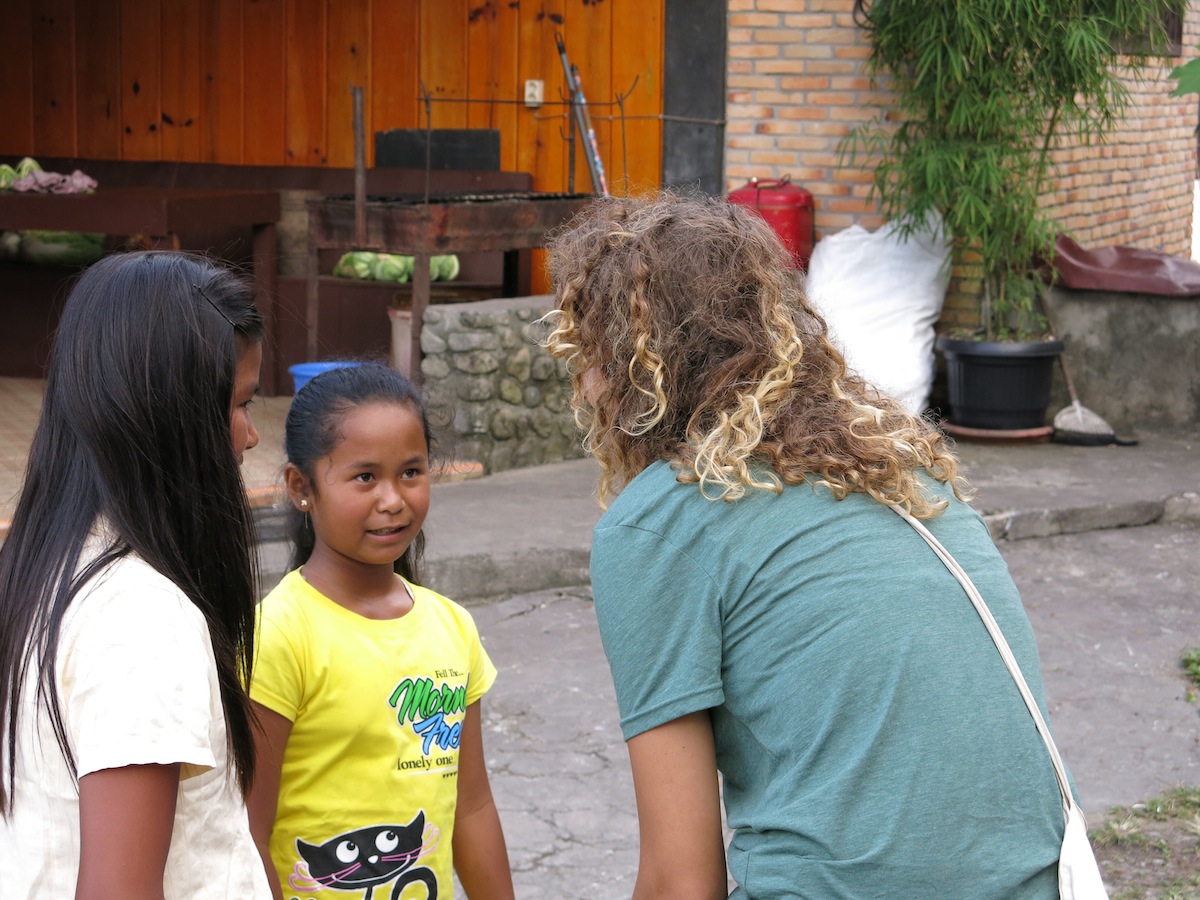 Bild ovan; Jag berömmer ungdomarna för deras uttal och uppmuntrar de att fortsätta öva.
Vid Lake Toba, där vi i skrivande stund befinner oss, sprang tidigare idag skolpojkar och tonårsflickor ikapp oss med penna och papper i högsta hugg. Deras snarlika frågor haglade och tonåringarna bråkade om vår uppmärksamhet. Som så ofta tidigare övergick leenden i oförstående ansiktsuttryck när vi berättade att vi inte har något jobb hemma i Sverige. Minerna förblev desamma när vi förklarade att vi inte är gifta men att det går bra att resa tillsammans ändå. Ungdomarna hade tagit sig med buss från en by fem timmar bort för att praktisera sin engelska vid turisttäta Lake Toba. Innan de övergav oss för att ge sig på nästa västerlänning utbrast en av tjejerna; "You tourist like supastaahs here!".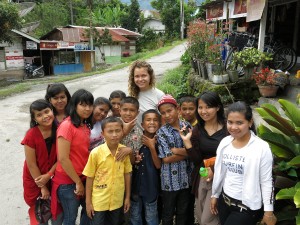 Ovan till vänster; En grupp ungdomar som tagit sig fem timmar med buss för att öva sin engelska.
Efter en tids rörelse tenderar man att sluta reflektera över nya företeelser som man från början förvånades över. Därför vill jag i mina rapporter på THE ESCAPE ta fasta på de specifika och ibland udda upplevelserna i resevardagen. Inslaget ovan blir startskottet för detta.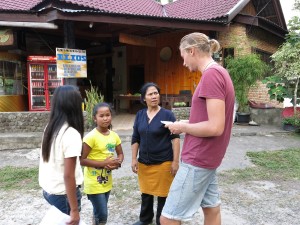 /Nicole