It's Monday in late August back in Europe. By now many people have returned to desk, chair and computer after well needed vacations. It's time for me to return to day-to-day life as well, I'm sick and tired of life in motion with a backpack. Honestly, it kind of sucks, it's boring, heavy and super mainstream. I miss my iron horse and the freedom on two wheels. I yearn for slow sunset rides, windy roads, solo camp-life and time to think and reflect. I want to deserve that cold beer, feel the wind in my face and talk to myself out loud. I want to reach destinations with own strength. I want to ride my bicycle.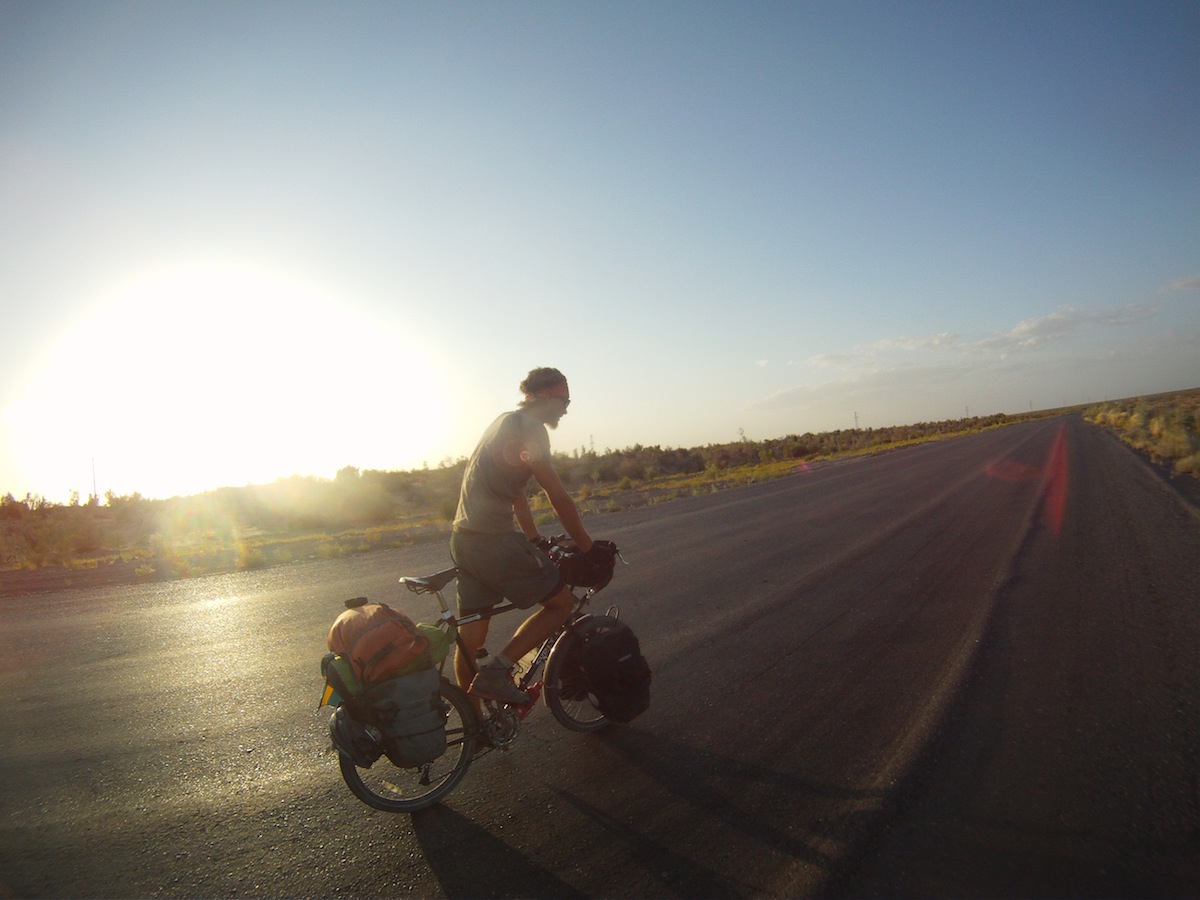 Photo above: Turkmenistan 2012.
Welcome to an autumn full of adventure on THE ESCAPE. As you might've guessed, the time has come to return to the office saddle. First up: Australia! In the beginning of September I start pedaling from Cairns in northeast Australia and tomorrow I return to my bicycle in Singapore, there are plenty of preparations to be made. The bike has been parked at the Swedish church in Singapore since November last year when I finished my 19.000 kilometer ride from Stockholm (arrival post: SINGAPORE). I can't wait to get back. As for my loose plans in Australia, see map and text below.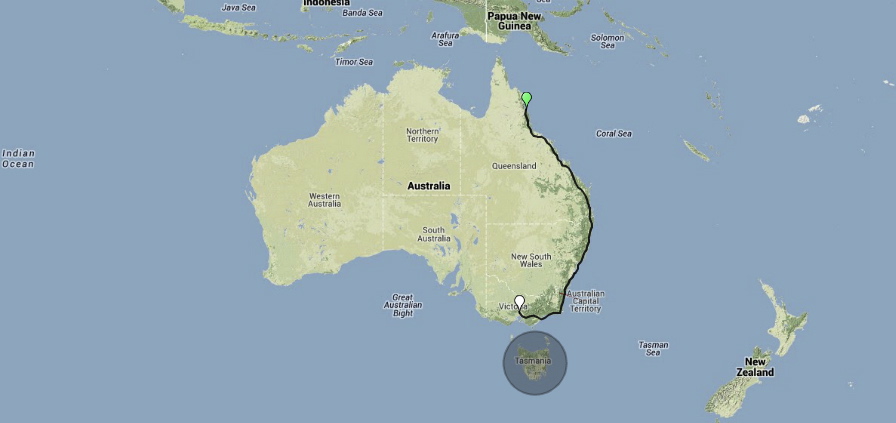 Map above: I plan to spend five months in Australia. I'll start in Cairns and intend to cycle along the eastern coast to Melbourne after also circumnavigating Tasmania. The route is not set, I will keep things open to allow flexibility and spontaneous adventures. I enjoy coastal roads but I'd like to get some proper outback in there as well.
/THE NEVER-ENDING ESCAPE