Välkommen till ett nytt år av äventyr på THE ESCAPE! Efter sju veckor av återföreningssemester är det hög tid att återgå till vardagen och att på allvar inleda uppdateringarna i den färska resekategorin ASIAN PLAYGROUND. Tillsammans med en tilltygad och blåmärkstäckt Nicole hämtas det krafter på hotell av finare modell i Padang. För en dryg vecka sedan, några dagar innan mina föräldrar skulle fara tillbaka till vintern, var vi med om en otäck olycka. I byn Painan, tio mil söder om Padang, smällde en motorcykel i hög hastighet in i Nicole bakifrån. Efter ett intensivt dygn på spartansk sjukhus avbröt vi vår planerade vandring i nationalparken Kerinci och återvände till Padang för tillgång till bättre vård. Nicole har klarat sig fint och återhämtar sig väl. Mer om den obehagliga upplevelsen i Painan i separat post.
A RELAXING START ON PULAU PAGANG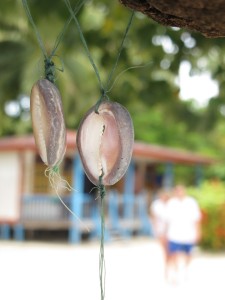 Familjeresan har trots den negativt oförutsägbara avslutningen varit glädjefylld och minnesvärd. Gruppresan inleddes den 18/12 när min bror Axel med flickvän Hannah anlände till västra Sumatra. Från flygplatsen tog vi oss omedelbart till staden Bungus och vidare med båt till ön Pulau Pagang. Vi intog enkelt boende i en radhushydda på stranden. Kontrasten för de vinterbleka var givetvis total. På ankomstkvällen fuktade vi struparna med whisky och delade historier framför lägereld på stranden. De två inledande dagarna på Pulau Pagang var föräldrarfria och först när mörkret lagt sig den 20/12 höjdes medelåldern några årtionden. Min familj Stina, Björn och broder Axel såg jag senast under mitt besök i Sverige i juli. Att återigen vara i deras sällskap över helgerna var naturligtvis den ultimata julklappen.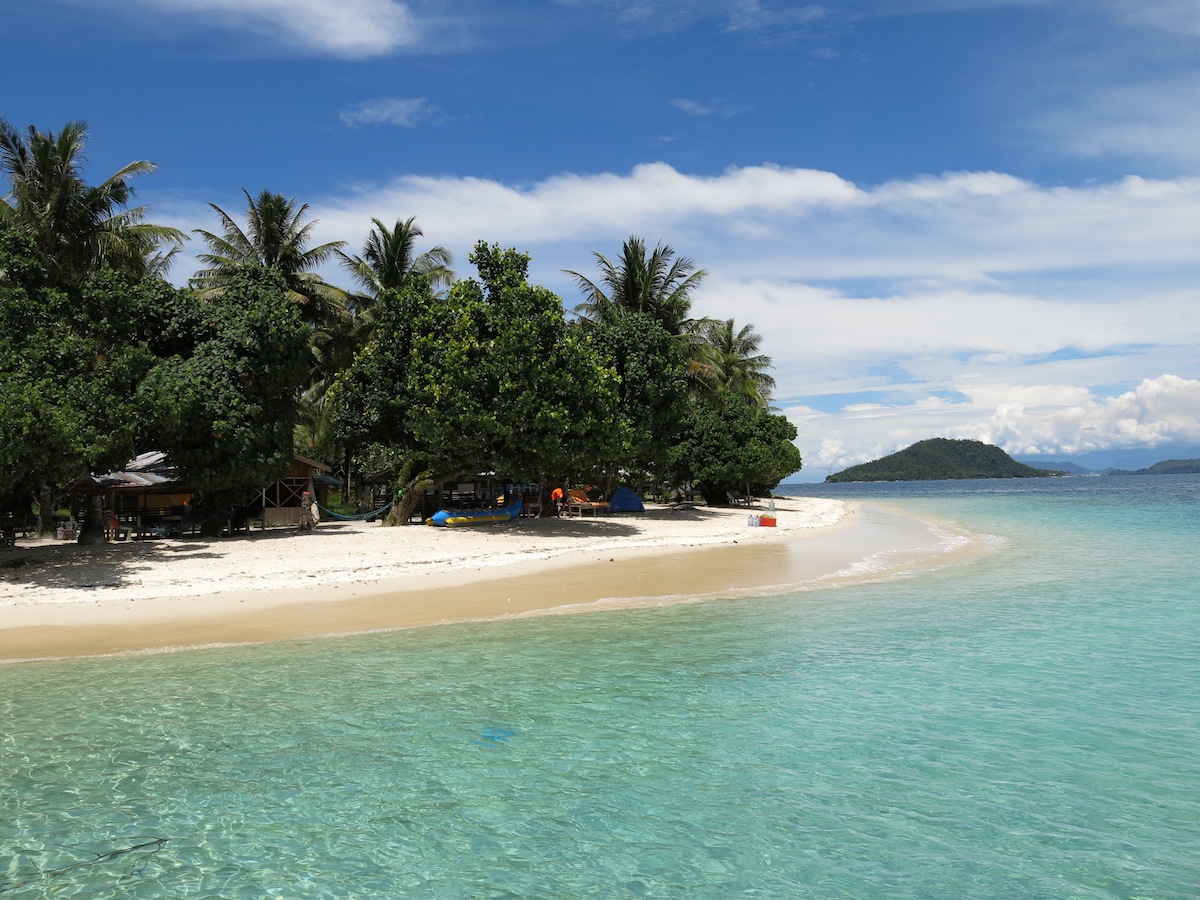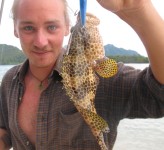 Andra bilden från vänster; skräpig strand på Pulau Pagang.
Västra Sumatra är glest på turism och vårt entourage om sex var ensamma semesterfirare bland kokosnötspalmerna på Pulau Pagang. Tillvaron var minst sagt avslappnad. Dagarna inleddes med morgonbad i turkost hav och fortsatte med tropiska fruktfrukostar. Vi snorklade både dagtid och nattetid och fiskade med både spö och harpun. Med snorkel och mask fick vi se allt från krabbor, hummer och kräftor till havsorm och bläckfisk. När vi tröttnat på husstranden gjorde vi båtutflykter till närliggande öar och stränder. Skrapade man på ytan var tyvärr inte Pulau Pagang den idyll den hade kunnat vara. Reven var artrika men dessvärre saknades frisk korall och ett överflöd av fisk. Stränderna i området var alla fulla av syntetiska material. Den närliggande lastfartygshamnen och kortsiktiga fiskemetoder gör att de få turister som besöker Pulau Pagang och dess omgivning behöver sätta på skygglappar för att inte känna uppgivenhet.
Ovan till vänster; Axel 23 år den 22/12. Present: Indonesisk outfit.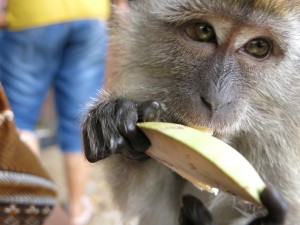 Efter sammanlagt fyra dagar på Pulau Pagang mellanlandade vi en natt i Padang och tog oss sedan vidare med hyrd bil till Bukittinggi och Lake Maninjao nordost om Padang. Mer om detta i INDO UPDATES PART TWO som följer närmsta dagarna. Se till att gilla THE ESCAPE på Facebook och missa heller inte att vi nu finns på Instagram! Jag har hört att 2013 är grodornas år - bidra med minst 100 riksdaler så skickar vi ett vykort från Indonesien!
/Erik