While on Tonga a couple of weeks ago I sadly learned that my grandmother passed away. She was 85 years old when she peacefully fell asleep in her home. Plenty of hammock time in the South Pacific gave me chance to reflect but it's still difficult to comprehend when so far away. I'd like to tell you guys about a pretty fantastic character who in the many stories of relatives and friends will continue to live on.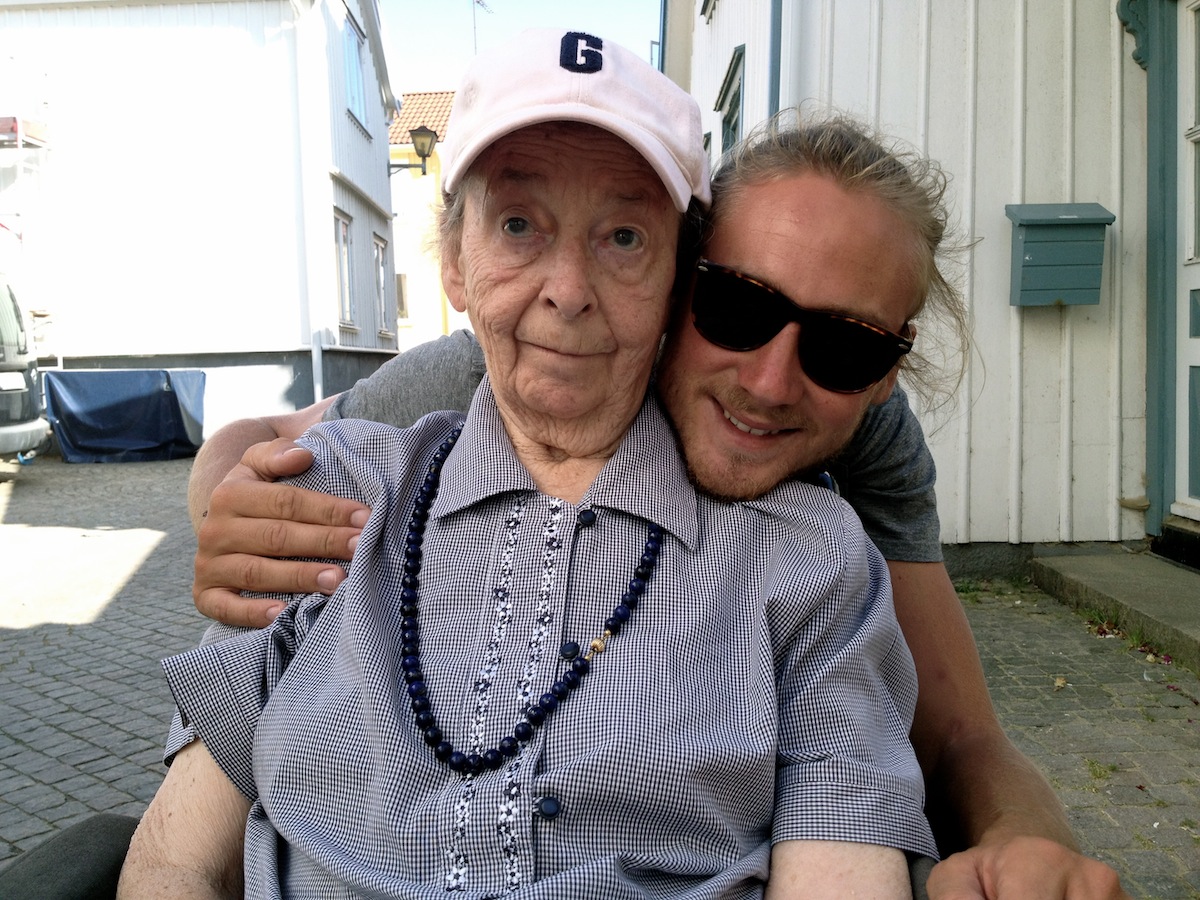 Photo above: Me and Anna, summer of 2013.
Anna Norström has for more than twenty years been me and my brother Axel's only remaining grandparent. Before a pretty serious stroke ten years ago Anna was always very active. My childhood summers outside Hunnebostrand on the west coast of Sweden have a certain place in my heart, I remember them as absolutely golden. Anna lived in a yellow house on an old farm. There was a massive barn and two other buildings on the property, all painted in traditional red. I recall the garden as spotless, big trees with cherry, apple and plum, a neatly cut lawn, deep red roses, summer flowers, bumble bees and a garden with carrots, fresh potatoes and different herbs. We often had homemade flatbread with butter and plenty of delicious local honey. She baked the bread in a wood-fired stone oven.
Above: Grandma's strawberry birthday cake!
During school holidays our family always escaped city for countryside and visiting Anna was always eventful. Me and Axel were somewhat intense and evil kids and were always up to something, usually it involved killing, collecting, destroying, chasing, catching or throwing. Our mischiefs and pranks kept both our grandmother and parents busy but I like to think that we all had pretty fun. Anna was often in the kitchen cooking or outside picking weeds in the garden.
A stroke paralyzed half her body and during the last decade she's been in a wheelchair. At first it was slightly depressing but it didn't take her long to recover and find joy in life again. She could never fully walk but her mind was clear. The big yellow house was adjusted for her handicap and she stayed until 2007. Most of the time she sat in the kitchen doing crosswords, watching birds and chatting to the odd friend dropping by. My grandmother always had gossip or funny stories to tell. She started watching more and more TV but she could never learn to use the remote control so the volume was very often at dangerous decibel levels.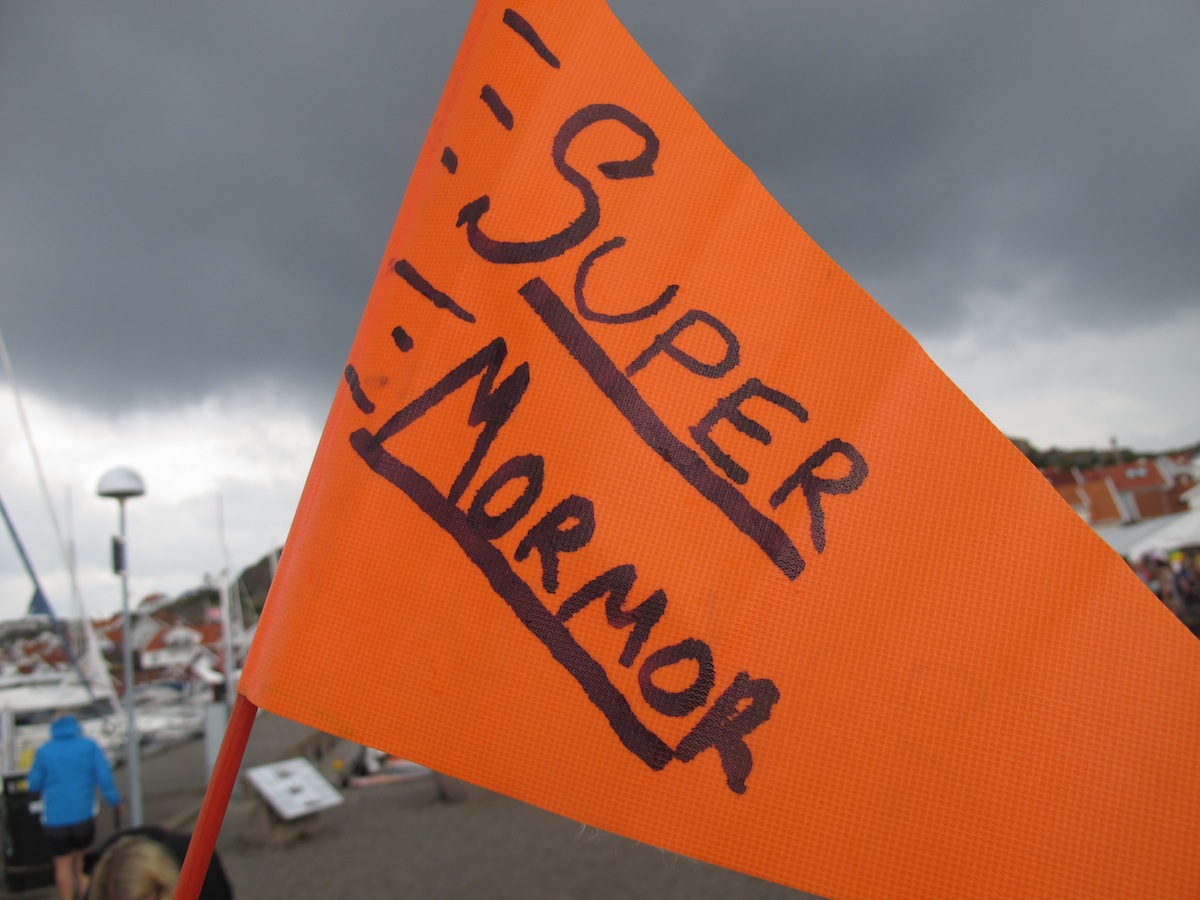 A few years after the stroke she left the house and moved to an apartment in Hunnebostrand where she was assisted on a daily basis by care takers. Her highlight was always when she had visitors. Kristina, my mother, is a teacher and on almost all her school holidays she made sure to travel the 500 kilometers from Stockholm to spend time with Anna. They were very close and I know it hurts my mother that her mother is no longer with us. Kristina has the biggest of hearts and I know Anna appreciated her company and help thoroughly.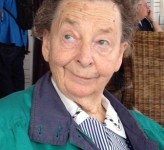 When me and Axel made the trip from east to west coast, usually during summers, we had a blast. We'd always take grandma out for daytrips. We enjoyed fresh seafood and cold wine at fancy seaside restaurants and we'd quite often race her around in the wheelchair to surprised bystanders joy. Since half her face was affected by the stroke she only smiled with the unaffected half. She always had that unique and heartwarming smile when me and Axel pushed her fast in the wheelchair, doing donuts in the gravel or driving on the back wheels. She also had an electric wheelchair with an orange flag that she used from time to time. On the orange flag we'd written "SUPER GRANDMA". She was never really good at controlling the speed of the electric chair and she would either drive super slow or way too fast. She would hit curbs and bump into aisles of food at the supermarket which many times was more than amusing.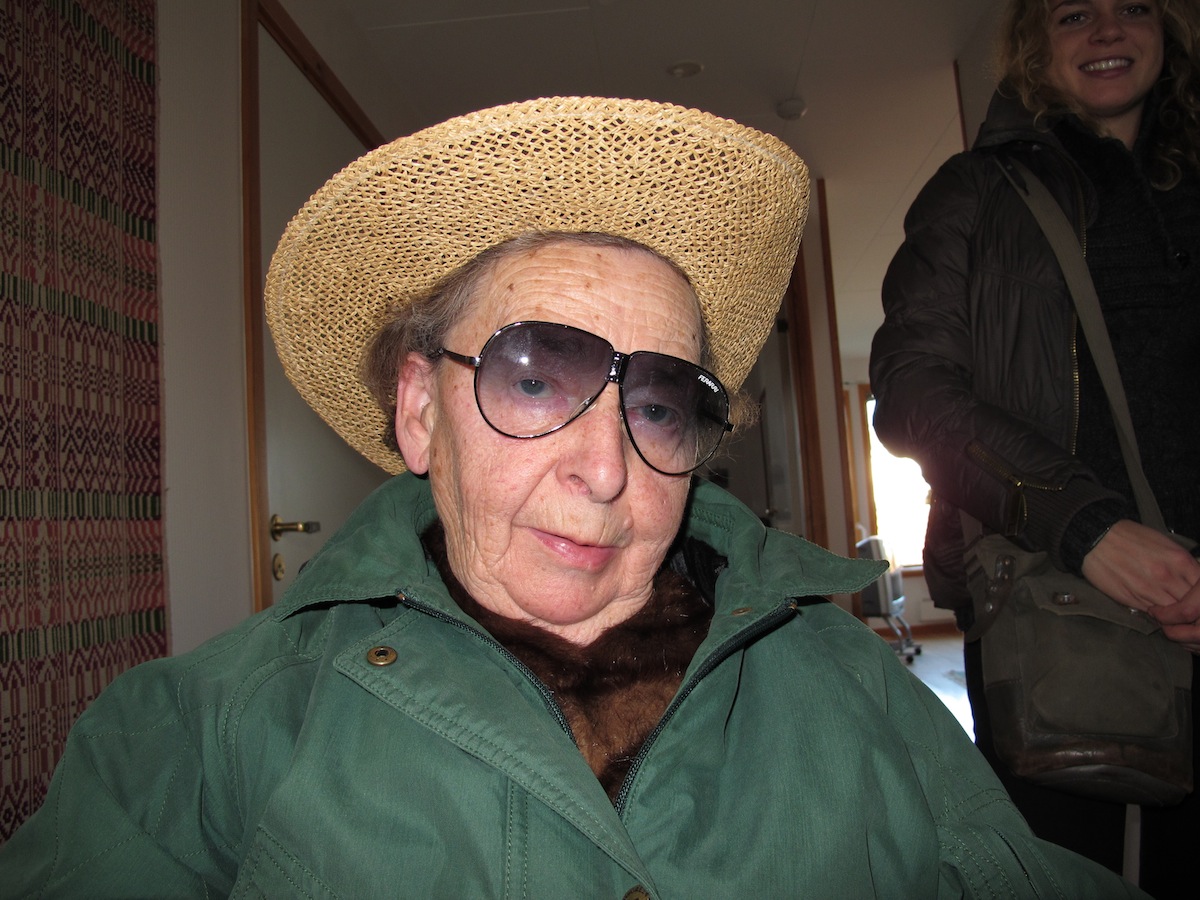 At one occasion we were out racing with the hand pushed wheelchair when she told me to stop. On the sidewalk in front of us; a big pile of dog poo. She suggested that we wait until someone walks in it and then she started giggling. She was maybe 80 at the time. There's a lesson there. I'm fortunate to have so many great memories of my grandmother. It comforts me that she left without prolonged suffering in a lonely hospital bed. I'm happy that she lived a joyful and long life, you really can't ask for much more.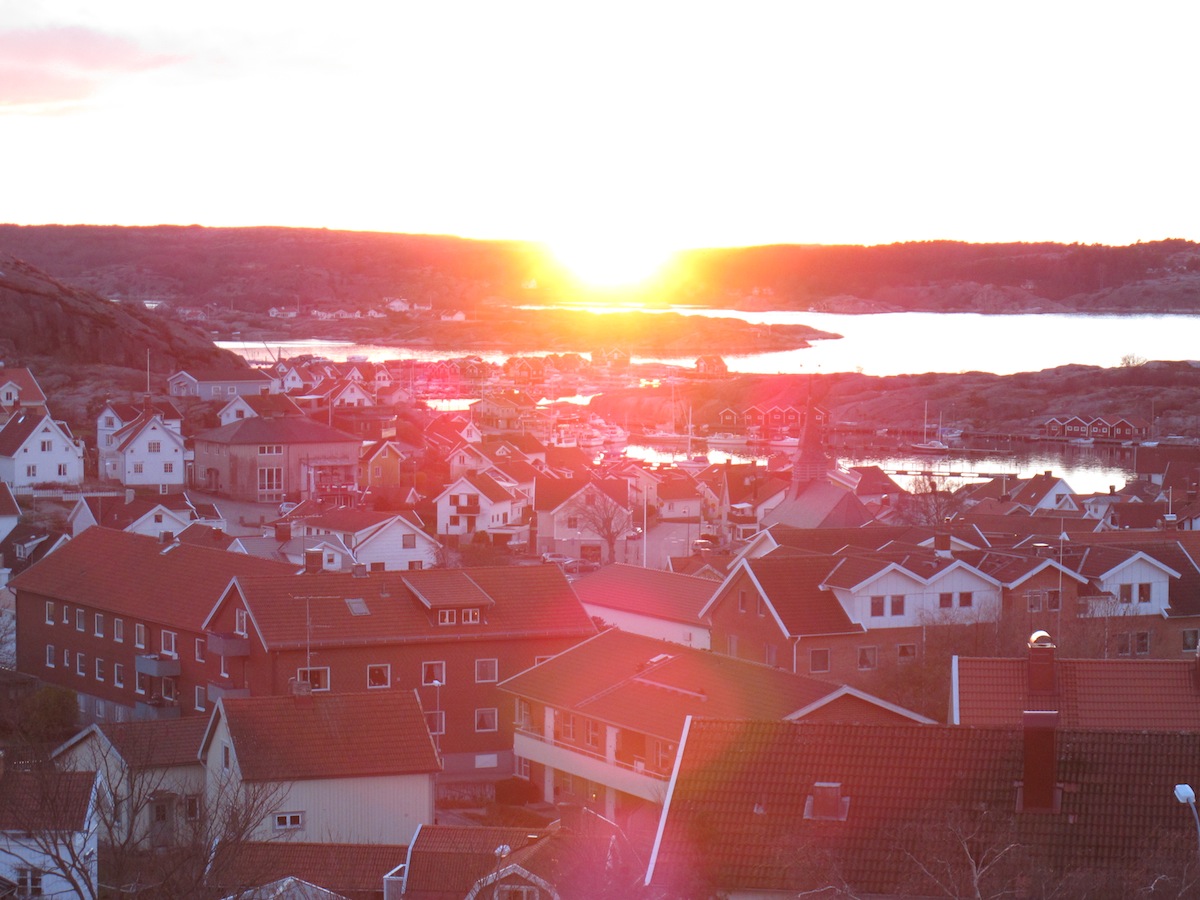 Photo above: Fall sunset over Hunnebostrand, Sweden.
/Erik