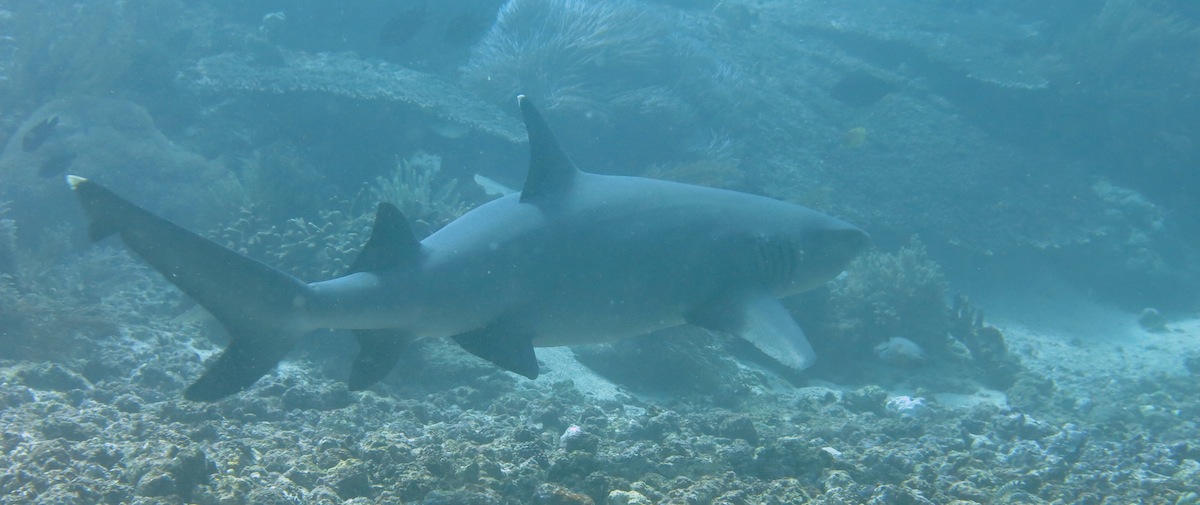 Min dykutbildning har blivit till ett intensivt heltidsarbete och det ligger ett tjockt lager damm över THE ESCAPE. Genom ett par kvicka rader om min inrutade vardag och en laddning bilder från min krävande tillvaro i Labuan Bajo och nationalparken Komodo tänkte jag väga upp för den senaste tidens inaktivitet.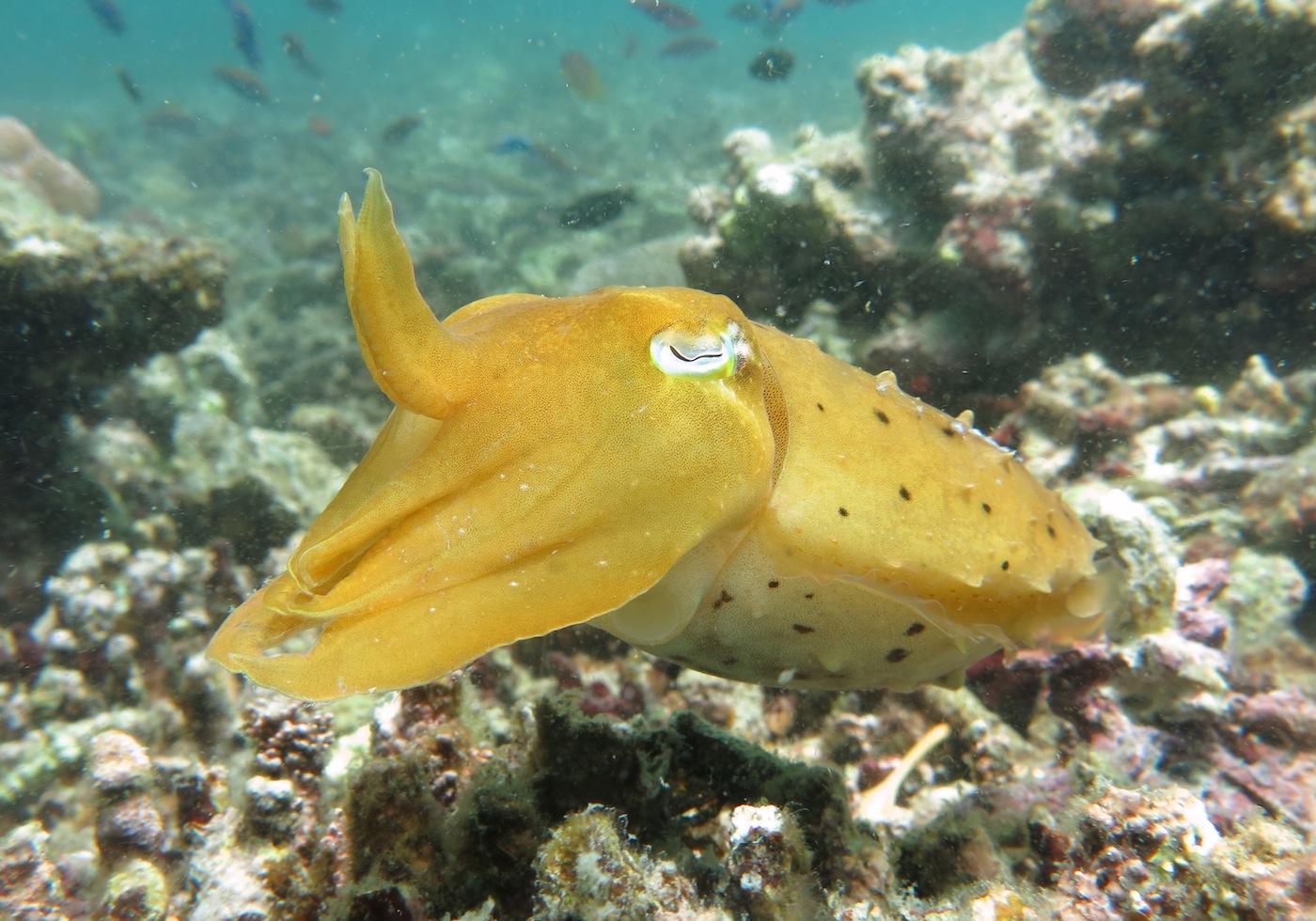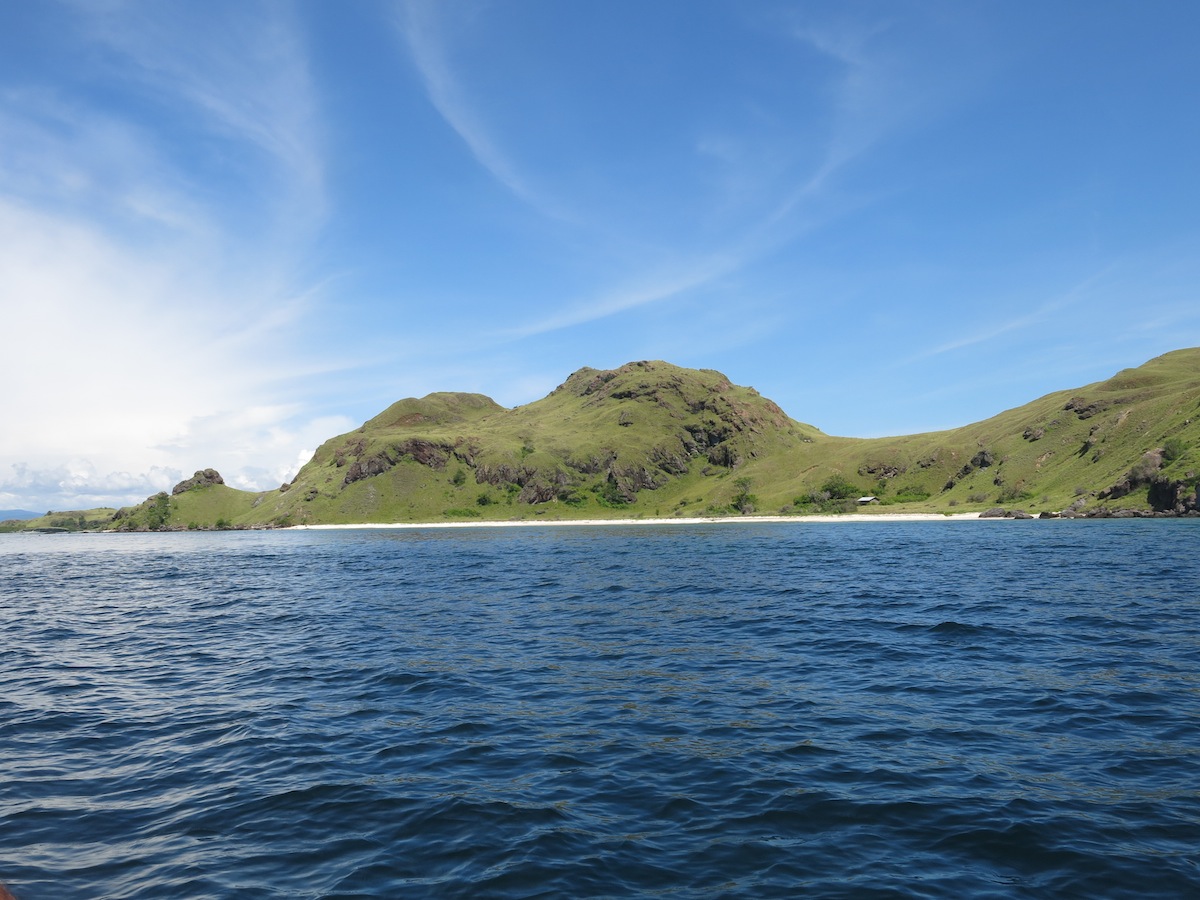 Bild nedan; På dykplatsen Karang Makassar samlas djävulsrockor för att tvätta sig rena. Runt mindre fläckar av korall cirkulerar de samtidigt som mindre fiskar rengör dem från parasiter. Att de cirkulerar kring samma plats gör att man som dykare får möjlighet att tillbringa tid med de vänliga jättarna.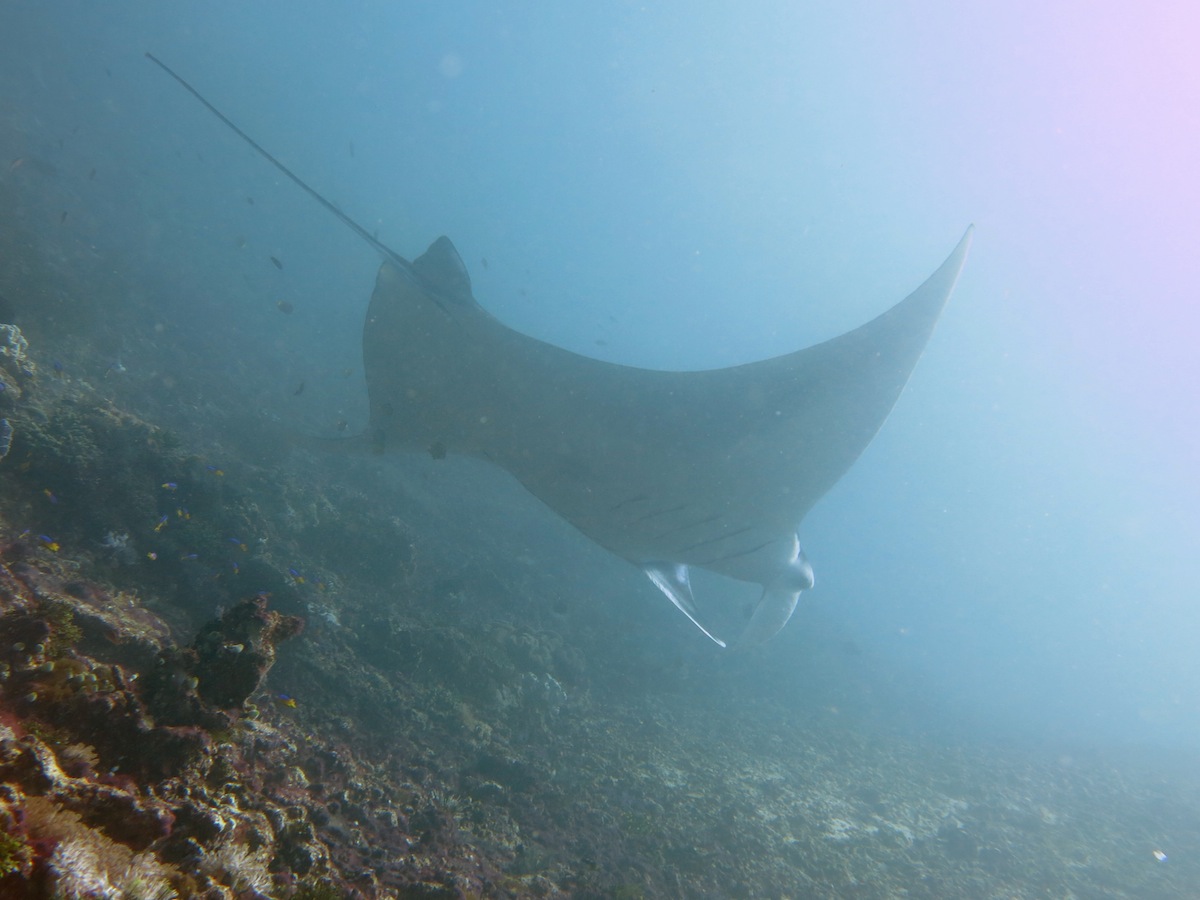 De flesta dagar har den senaste tiden varit varandra lika vilket känns ovant efter ett drygt år av konstant förändring. Jag hyr ett rum i mina vänner Nick och Elitza's hus där min väckarklocka varje morgon envisas med att väsnas vid halv sju. Med tunga steg tar jag mig till badrummet för att med en kall skopa vatten få liv i kropp och knopp. Jag lagar frukostgröt och dricker en kopp kaffe innan jag cykelpendlar till kontoret, dykbåten Rajawali. Hade jag befunnit mig i Stockholm hade dagens första höjdpunkt varit förmiddagsfika i färgfattig förort men på Flores bjuds det vid 10 tiden istället på förmiddagsdyk i smaragdblått hav. I Indonesien är mina kollegor inte kontorsråttor utan djävulsrockor som tyst sveper förbi intill mig. Efter dagens inledande dyk och någon timmes ytintervall med bok på soldäck ger jag mig återigen ner i det blå för att i viktlöshet sätta ögon i havssköldpaddor, revhajar, skorpionfiskar, lejonfiskar, bläckfisk och färgsprakande nakensnäckor. Vid 12 tiden återvänder jag till yta, båt och en serverad lunch som efter intag marineras skönt i skuggan innan arbetsdagen avslutas med en tredje undervattensutflykt. Efter en hård dag i gruvan och båten åter nått hamn i Labuan Bajo unnar jag mig givetvis dagligen en iskall lager med tillhörande solnedgångsnyanser.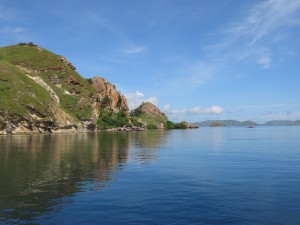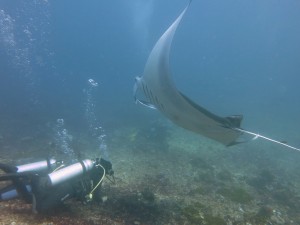 Ovan till vänster; Reef Manta Ray sveper in över min DM-instruktör Elitza Germanov.
Jag njuter av vardagen i Labuan Bajo och dykningen håller hög nivå. Det är väldigt glädjande att i nationalparken Komodo uppleva ett friskt och intakt ekosystem med artrikedom både bland fisk och korall. Det enda som saknas är flickvän Nicole som troligtvis dröjer ytterligare ett par veckor innan anslutning. Missa inte Nicole och hennes vän Katarinas uppdateringar från långhelgsflykt till Tokyo och se till att gilla THE ESCAPE på Facebook! Önskas lite färg på kylskåpet? Bidra då med minst 100 riksdaler till grodorna på Papua Nya Guinea så skickas ett vykort från Indonesien!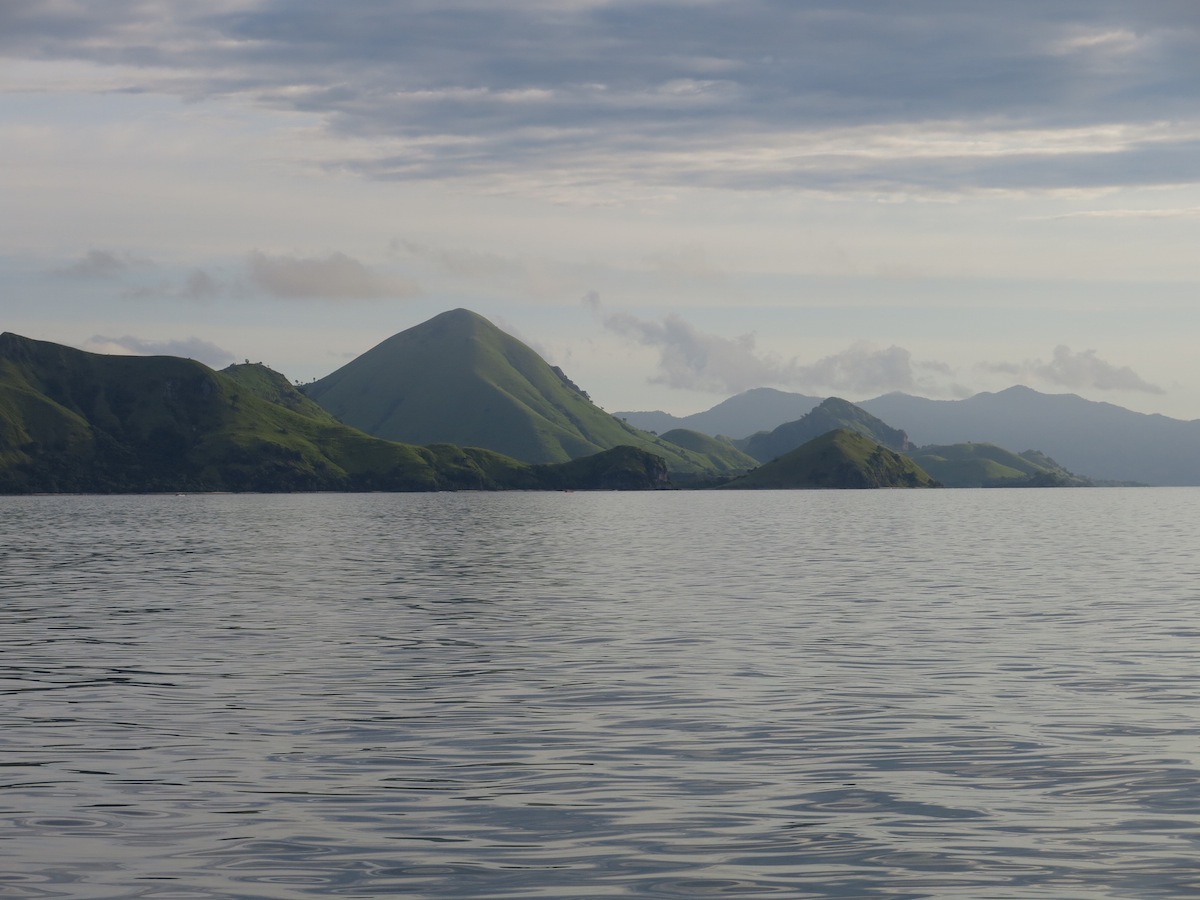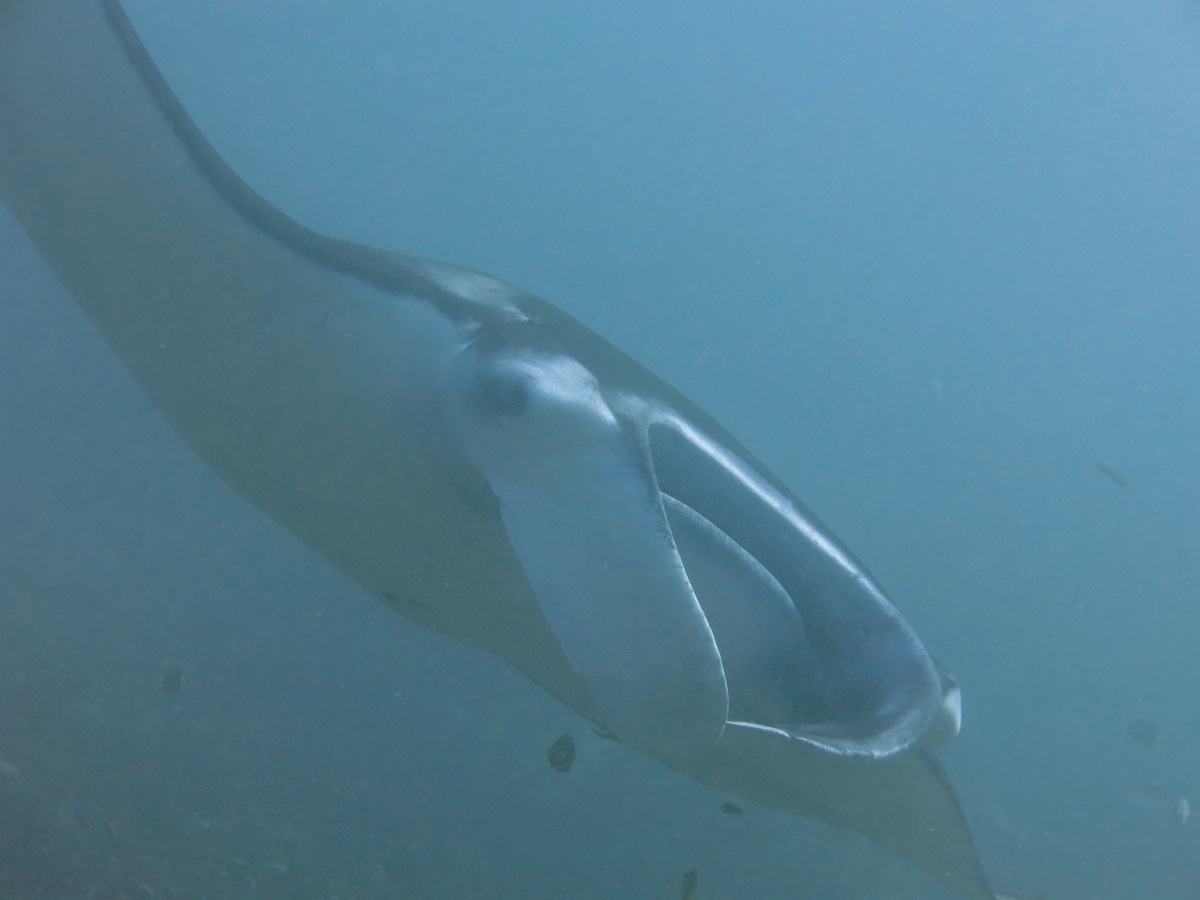 Bild ovan; Dykbåten Rajawali.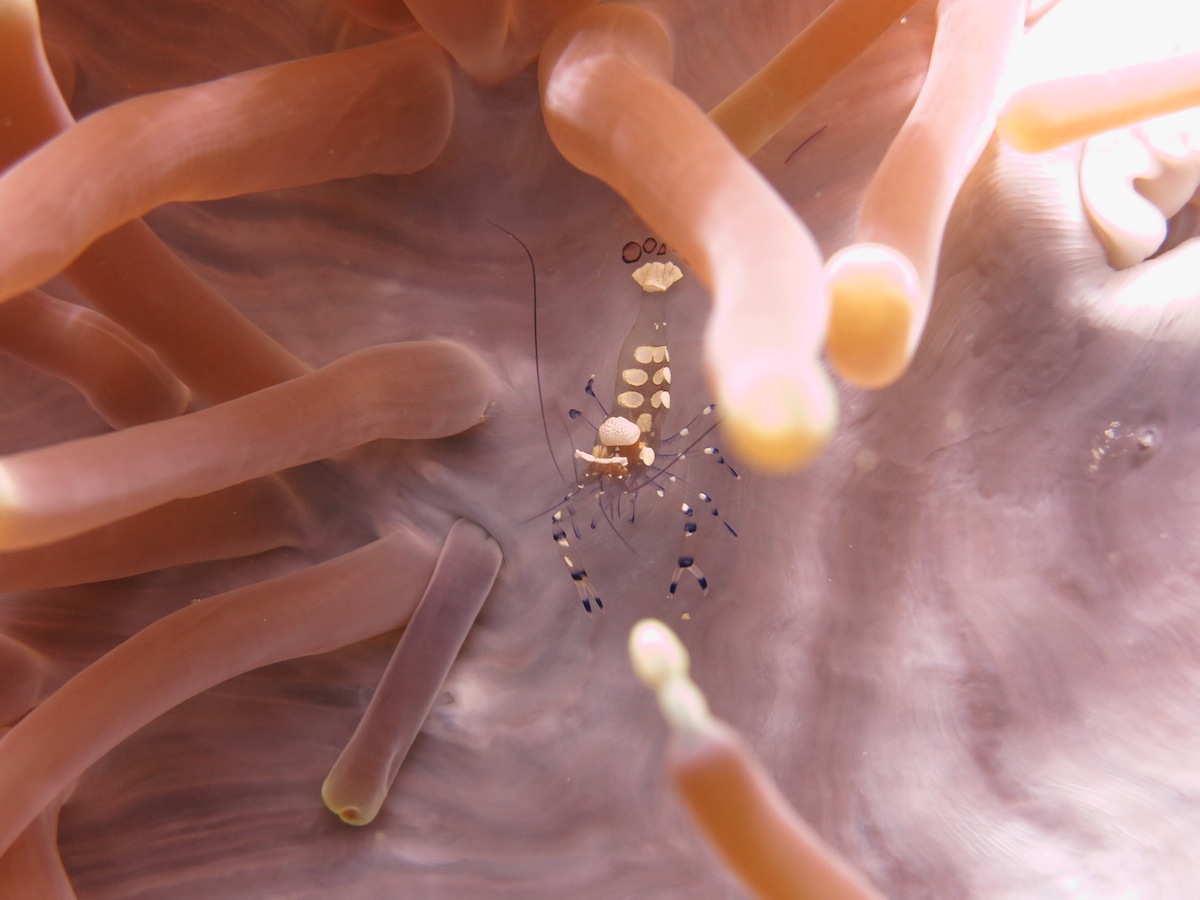 /ESCAPE