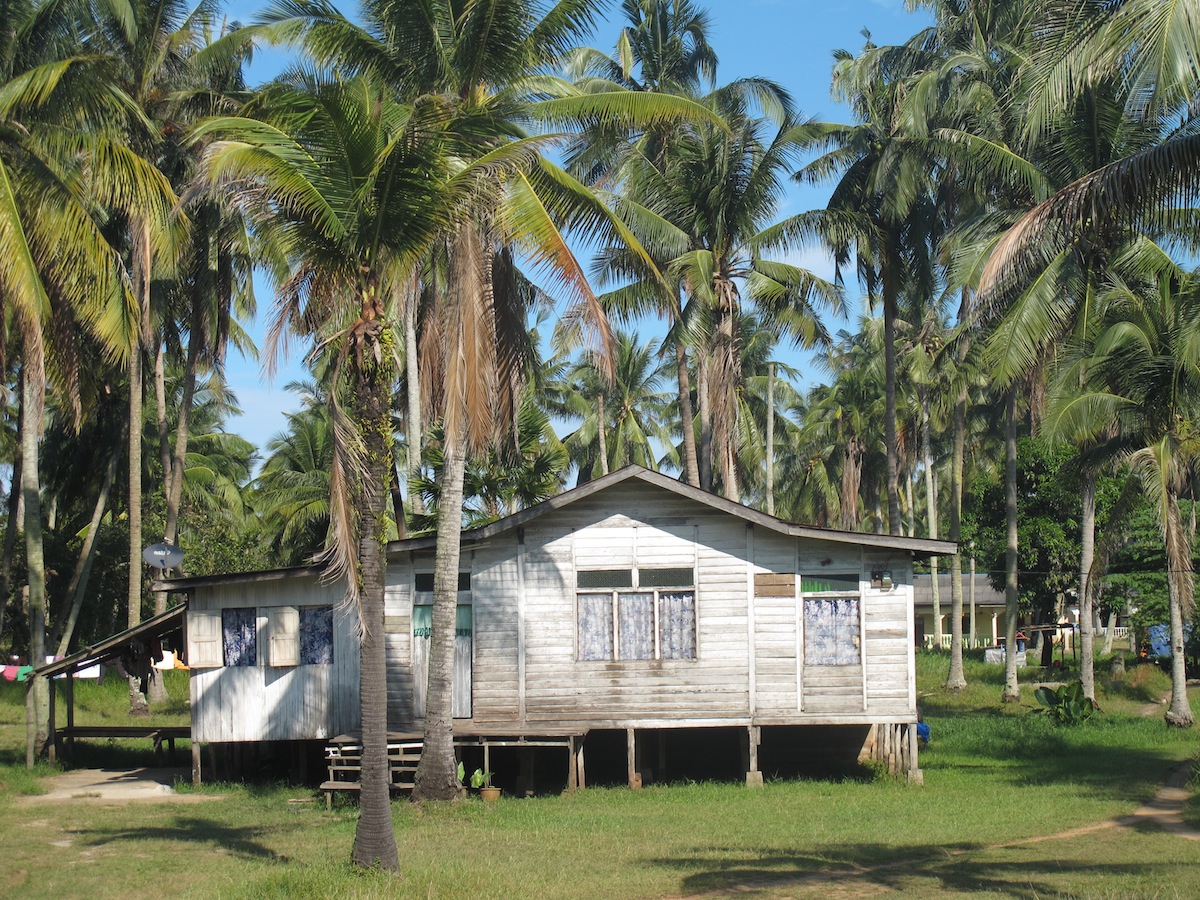 Flykten smyger på låg växel mot målsnöret. Det tillbringas känslosamma dagar på sadeln och hela kroppen kokar av allt mer förväntan. I aktualiserande stund finns jag i staden Mersing i sydöstra Malaysia. Jag har inte mer än 20 mil kvar till Singapore men i och med att min krulliga ankomstkompanjon* inte anländer förrän i nästa vecka är min framfart nästintill fri från ansträngning med korta dagsetapper, frekventa badstopp och rikligt med kall lager.
Bild nedan; En frukostfavorit i Malaysia är sedan tidigare Roti Canai. Brödet, som doppas i en kryddig currysås, kommer i olika former. Varianten nedan serverades upphackad med ägg, lök och chili. Magiskt.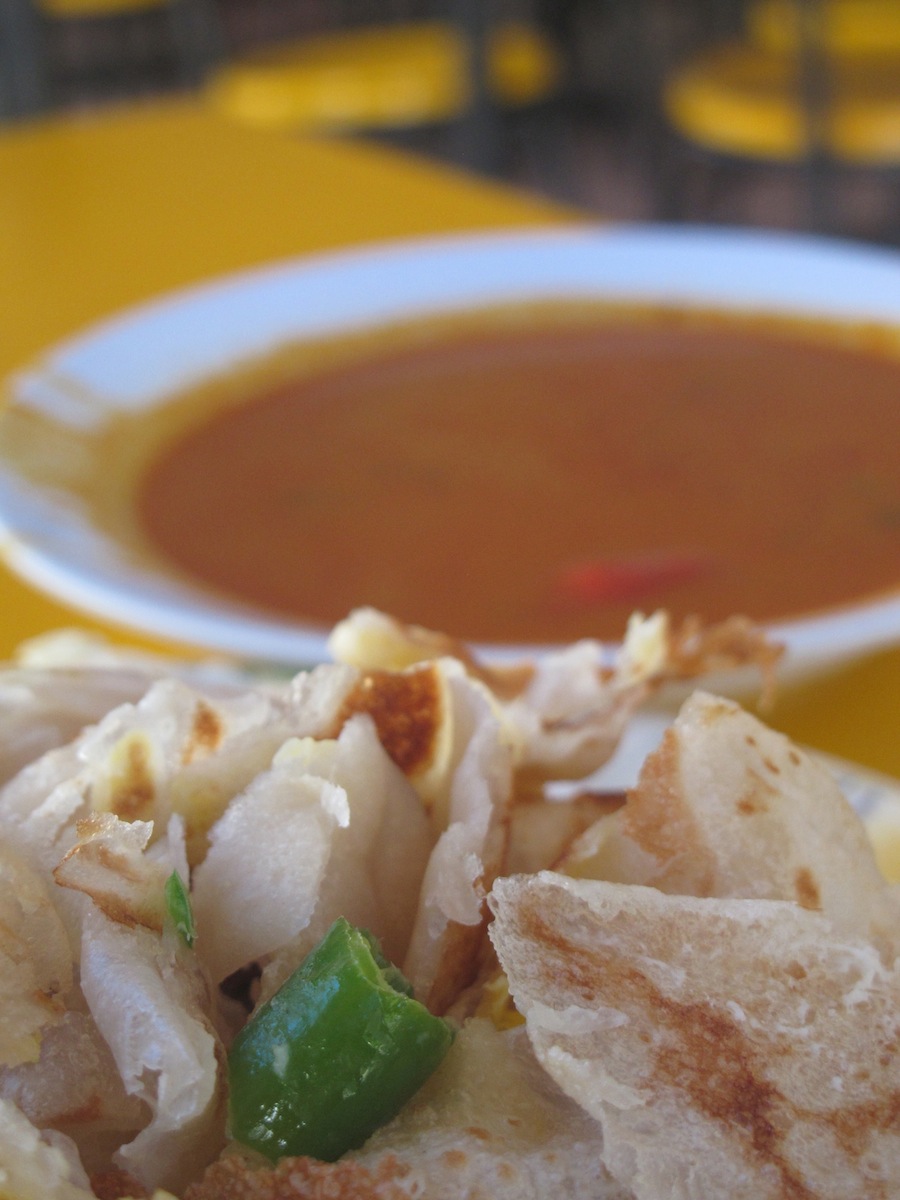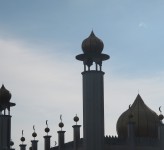 För tre dagar sedan uppdaterade jag från Cukai och sedan dess har jag lagt ytterligare 240 kustkilometer bakom mig. Omgivningarna har inte varit spektakulära men en handfull vägsträckor genom skyddad mark har varit fängslande. När skogen varit som tätast har jag sett apor, ormar och färgglada fåglar. I ett par olika vattendrag såg jag (fotoskygga) alligatorer och sköldpaddor. Regnskogens ljud är hypnotiserande men tystnaden som följer när palmoljefälten åter tar vid är obehagligt spöklik. Imorgon lämnar jag både Mersing och den östra kustlinje jag följt längs hela den Malaysiska halvön för att ta mig via Kota Tinggi till Johor Bharu, som är gränsstad med Singapore.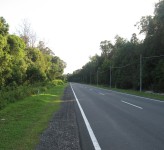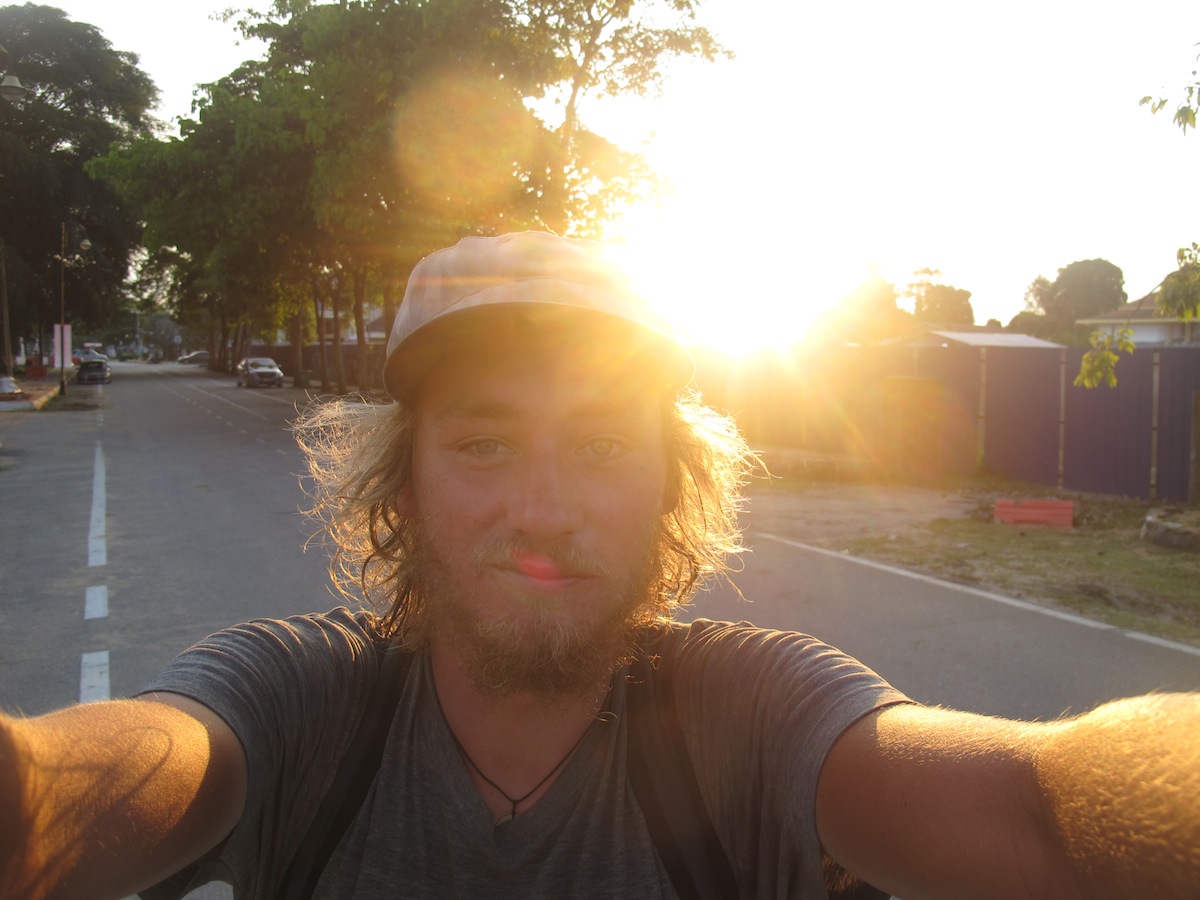 Bild ovan; THE ESCAPE blir snart en plats befriad från självporträtt...
DAY TO DAY LIFE IN INDO
*Som jag nämnt flera gånger tidigare möter min flickvän Nicole i Singapore. Eventuellt har jag varit mindre repetitiv gällande våra gemensamma äventyrsplaner när cykeln väl parkerats. Planen är i grund och botten mycket simpel; en vardag i rörelse på obestämd tid. Inledningsvis kommer vi att uppehålla oss i Indonesien med ambitionen att röra oss österut, mot Papua Nya Guinea, där vi vill besöka det miljöprojekt som det trampats över två kontinenter för. Nicole har de senaste månaderna sålt ägodelar och tillhörigheter och gör idag sin sista dag på kontorsstolen för att på söndag lyfta mot Singapore. I början på nästa vecka står hon med utsträckta armar i Merlion Park vilket givetvis adderar ännu en dimension av lycka till min ankomst. En fantastisk resa avslutas samtidigt som en ny inleds.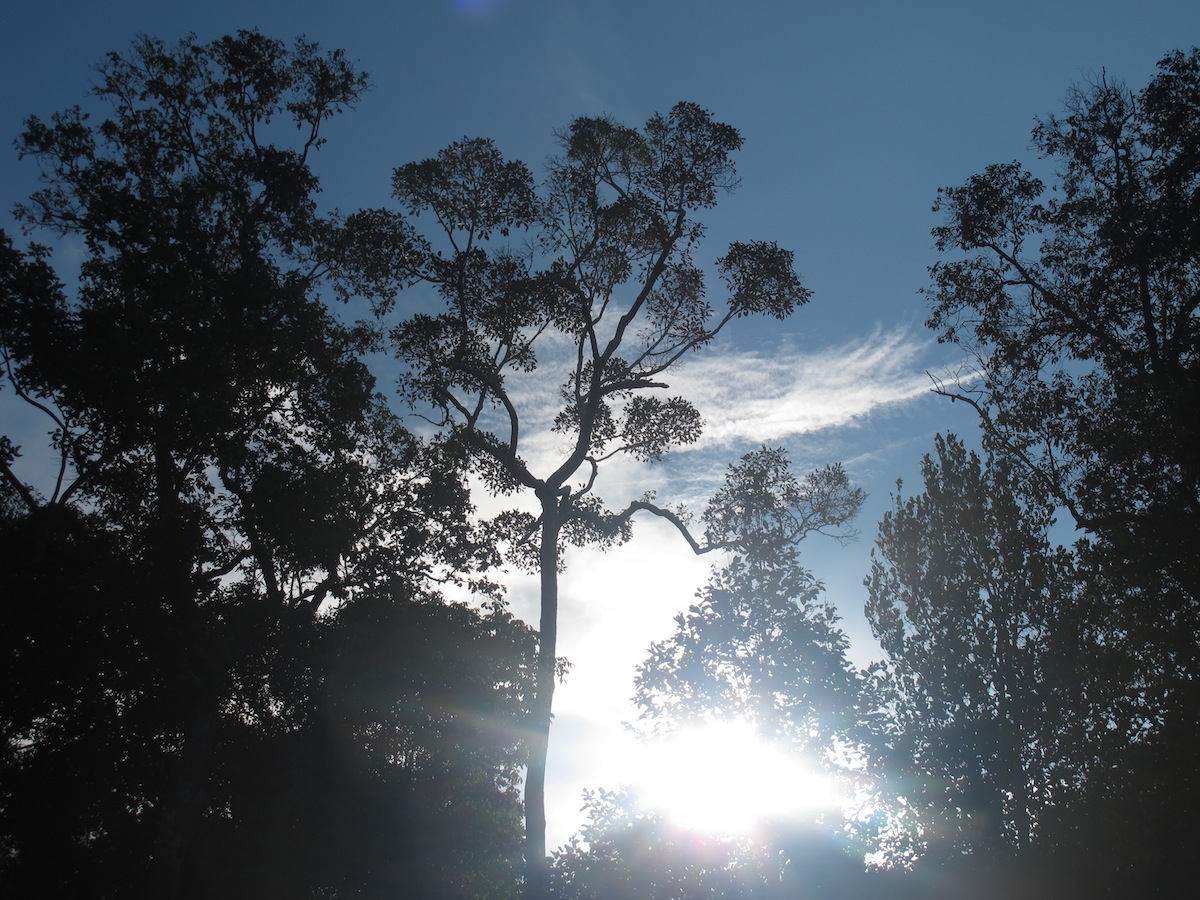 /Erik