Den 4:e november 2009 cyklade en lyrisk 21-åring in i ett höstsoligt New York efter 5000 kilometer oskuldsfärd tvärs över Nordamerika. I Portland, Oregon hade jag några månader tidigare prutat till mig en syrenfärgad skrotcykel för några hundra kronor hos en lokal cykelhandlare. Efter 18 månaders äventyr fanns inte många mynt kvar i skattkistan. Jag köpte begagnad friluftsutrustning, billiga packväskor och fick lämpliga kläder till skänks. Det som inte fick plats i mina sidoväskor tryckte jag ner i en svart sopsäck som surrades fast på pakethållaren.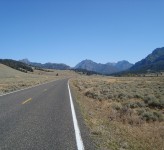 Med en stor dos vilja och en obefintlig dos erfarenhet satte jag fart från ett världshav till ett annat. På min antikvitet till velociped tog jag mig under två månader genom stater som Montana, South Dakota och Minnesota. Ekrar knäcktes, hjul wobblade, däck sprängdes och svordomar skickades ut över oändliga majsfält. Min cykel var ett rullande vrak men allt jag minns från den där sensommaren för några år sedan är förknippat med upprymdhet och djupa frihetskänslor. När jag ger mig ner i arkivet ser jag bara en lång enslig landsväg, ett storslaget landskap och en sagolik sol på nedgång.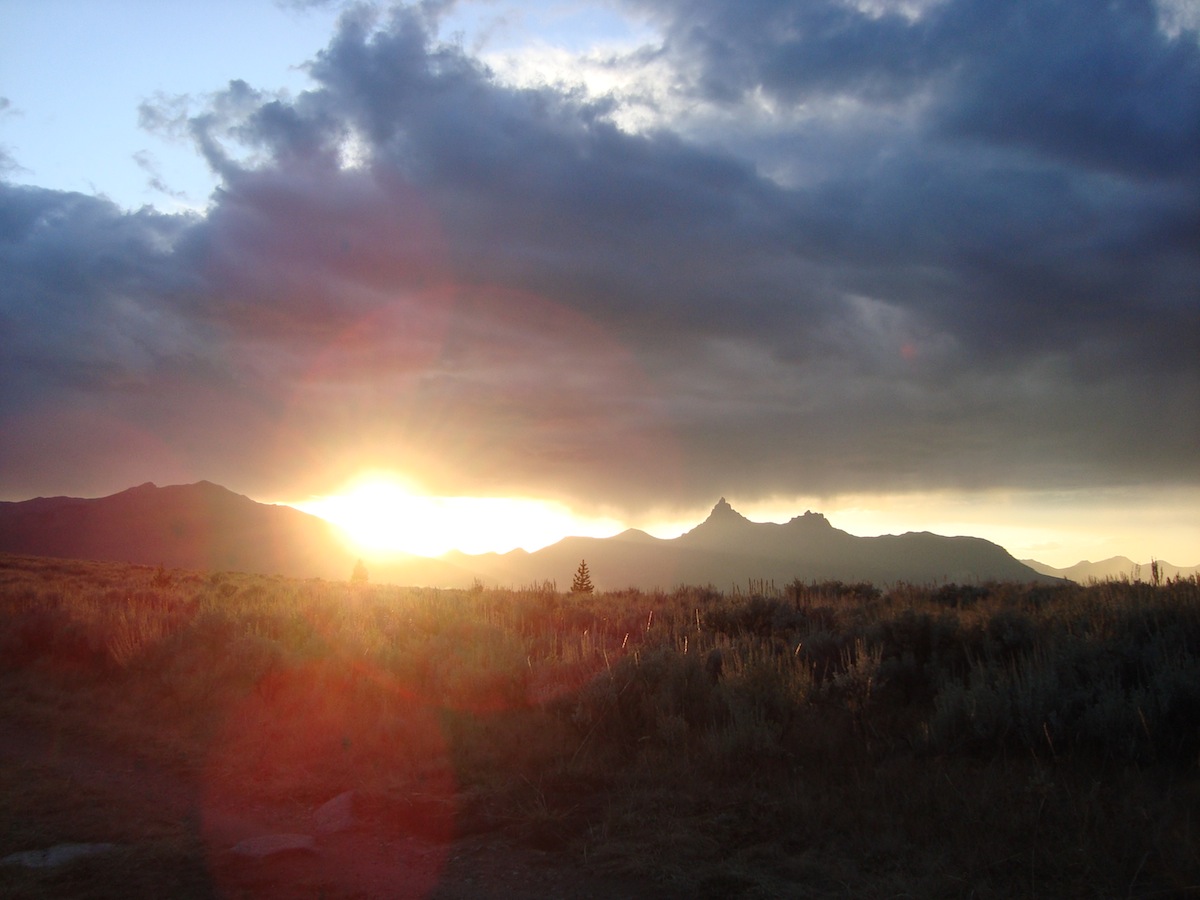 Med ankomstruset kvar i kroppen skrev jag följande från min vän Julias lägenhet några timmar efter att jag rullat in i New York;
THE ESCAPE in NEW YORK CITY! Här kommer det planlagda euforiska inlägget från städernas stad. Strax efter 11 lokal tid cyklade jag idag med glädjeskakiga ben och tårfyllda ögon upp på Brooklyn Bridge med Manhattans makalösa skyskrapor framför mig. Att plita ner dessa rader är en prestation i sig då det är svårt att samla tankar och känslor från dagens högst ofattbara och overkliga händelse. Jag är FRAMME. Det kan skrivas men inte greppas.
Det är den 20:e november 2012 och jag befinner mig i staden Kuantan i Malaysia. 380 kilometer söderut ligger min nya drömdestination. Det är 38 mil till Merlion Park i Singapore. Den våg av extas som gick genom kroppen på Brooklyn Bridge 2009 har haft en beroendeframkallande effekt som delvis drivit mig att cykla från Sverige till Sydostasien. Om mindre än en vecka får jag sätta kanylen i armen igen. En tsunami av eufori väntar. Ivrigheten och längtan är stor men samtidigt finns en nypa erfarenhet inom mig som tvingar tillbaka oavbrutna ankomsttankar. Jag njuter av situationen och längtan. Jag njuter av att ha ytterligare ett oförglömligt ögonblick framför mig.
Här hittas ankomstpost från New York i sin helhet. Missa inte ordentlig laddning bilder från Malaysia och att gilla THE ESCAPE på Facebook!