In April 2012 I crossed the Bosphorus in Istanbul and officially entered Asia. I spent a long time on the saddle but during the past nine months I've been venturing with girlfriend and backpack in Indonesia, Malaysia, Hong Kong and Nepal. I've had a great time but when now waiting for flight to Australia at Changi Airport in Singapore I feel pretty anxious to turn the page and get on with it. I'm finished with Asia, done with Singapore and very ready for Oz! It's time for a new chapter on THE ESCAPE - Cycling Oceania!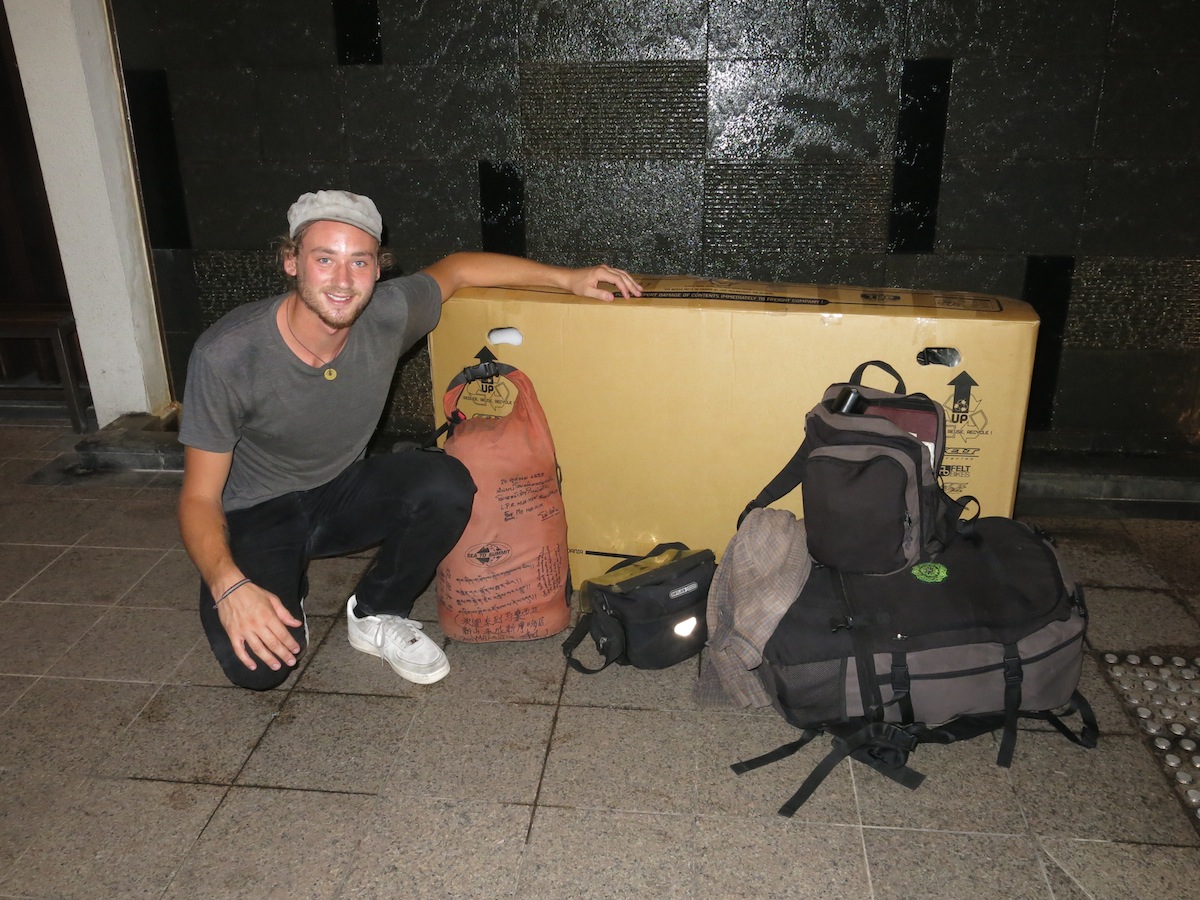 Photo above: Leaving Singapore. Like most travelers I carry too much stuff and with the bicycle I had 45 kilo to check in, I was only allowed 30 kilo and had to rely on my smile, charm and luck. At first Etihad Airways wanted to charge 1580 USD for the extra 15 kilos (I'm not kidding) which obviously is absolutely ridiculous. I informed them that I was not going to pay even close to that amount and then told them about my bicycle adventures. They softened, understood that I was a cheap and financially handicapped hippie and were flexible enough to allow me extra hand luggage and 9 kilos of excess baggage with no charge at all, thanks Eithad!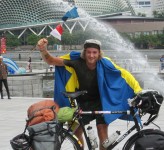 Photos above from Singapore during 2012 and 2013. I arrived on bicycle the 27th of November and re-united with Nicole. For a long time we had Singapore as travel hub. Gudmund and Mia (right) have been fantastic hosts in numerous ways, they stored bicycle and loads of other gear, offered a home to stay in and took good care of Nicole when she was recovering after gangrene surgery in Kuala Lumpur.
I'd like to inform you guys that all pages on THE ESCAPE are now in English. Read ABOUT this great part of the Internet, have a look at my CURRENT ADVENTURE, my EQUIPMENT or MAPS. In the GALLERY you can click yourself through more than 4000 photos from travels in over 70 nations. I have many FRIENDS that help me out and I try and help out a bit myself as well (CHARITY). There is also some MEDIA coverage, if you're interested seeing that. It's also possible to follow THE ESCAPE on Facebook and Instagram (@theescape).
/Erik