I'm ready to roll in Cairns! I got in to northeast Australia yesterday and at the moment I'm staying in central Cairns with Mark and Mio from S.Korea/Japan who are hosts through Warm Showers. Kindly enough they've given me a couch to crash on, great hot meals and bicycle help. Since I'm a lousy technician and also somewhat lazy I was planning to get a professional bike mechanic to reassemble my bicycle after the flight but when Mark heard that, the bicycle was out of it's box within seconds. He's a true bike enthusiast and was happy to help out, I didn't mind observing.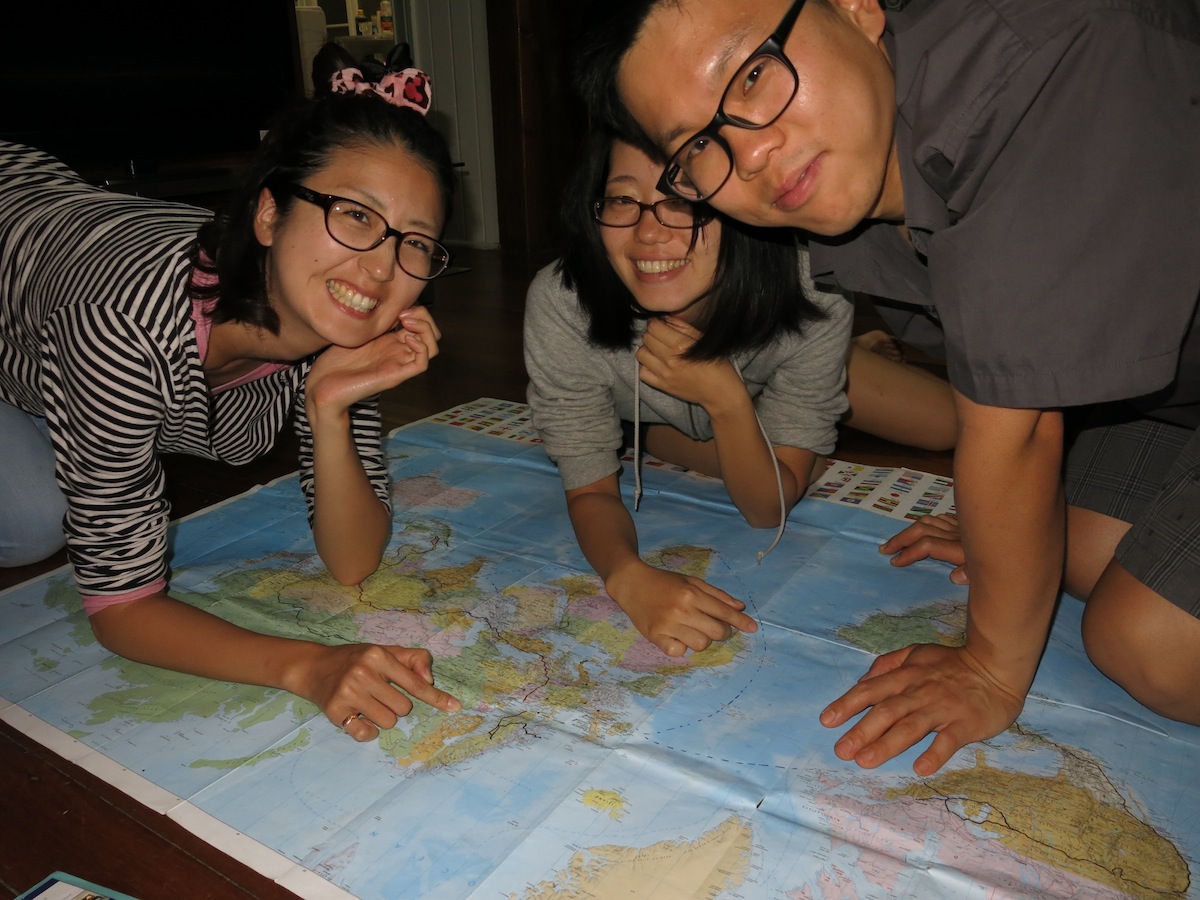 Photo above: Mayuko, Mio and Mark.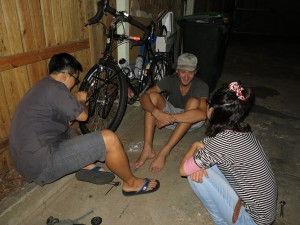 I'll spend another day with final preparations in Cairns before setting off. I intend to cycle south along the coast toward Brisbane but initially I'll head north on small roads to Port Douglas and Cooktown. Generally I prefer not planning to much things in advance but the lack of research might come with a price since a bunch of people I've spoken to in Cairns are talking about strong winds from the south during this time of the year. Oh good old headwinds, I've missed you.
Map below: Northeast Queensland, from Cairns I'll head north to Cooktown.
/ESCAPE