ONE YEAR. Med anledning av 1-års dagen av THE ESCAPE's hemkomst här i veckorna vill jag uppmärksamma, uppdatera och berätta om den resa som inleddes när en annan avslutades. En omställningsprocess och avvänjningsperiod som varit oförutsett svår och relativt komplicerad. Initialt hade året en period fylld av kära återseenden, ett stort intresse från min omgivning och en förhoppning om att det fria och bekymmerslösa livet skulle få någon form av förlängning i vardagen. Tyvärr dalar succesesivt det interna intresset av konstanta återblickar och i takt med det, även det externa. Med så mycket svårförklarad glädje i backspegeln är det utmanande att lyfta blicken mot nya. Det blir varken eller, det blir ett kreativt stiltje. En oförmåga att bearbeta det som varit och en oförmåga att se framåt.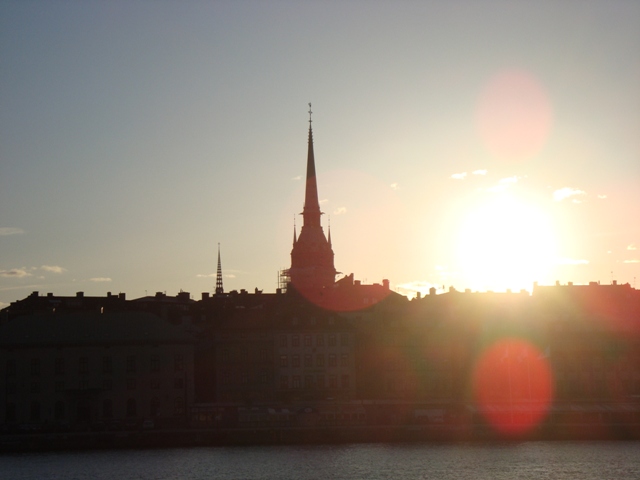 Ovan: Vacker solnedgång över Gamla Stan i Stockholm.
Jag saknar både simpla och mer avancerade komponenter från mitt liberala hippieliv. Känslan av finkornig sand mellan tårna, ljudet av flip-flops, smaken av en ny kryddig maträtt, sorlet från en myllrande marknad, promenaderna utan mål, den kittlande känslan av en iskall lager i 35 graders värme, vindpinad frihet på muskel- eller motordriven cykel och besöken i turkosa hav bland färgsprakande koraller. Jag saknar tiden till filosofi och reflektion. Jag saknar att läsa tjocka böcker, att skriva i min slitna dagbok och att diskutera världspolitik med en likasinnad nomad. Jag saknar enkelheten och tydligheten i min rörelse, jag saknar att vara på väg.
Dagarna i det lysrörsbelysta och fönsterfattiga kontorslandskapet på Gävlegatan i Stockholm är ofta långa. Det konstanta klagandet över det blaskiga kaffet, upprepade korridorskonversationer om det dåliga vädret eller ett evigt idisslande om den problemtäta kopiatorn. Samtal om det nya pensionsavtalet och den inplanerade resan till Phuket; "Åh, det ska bli så skönt med lite värme".
Ibland stannar jag ofrivilligt upp och tänker till. Trötta ögon lyfter blicken från skärmen framför och gamnacken rättas till och ser ut över det färglösa och stela kontoret. När jag stannar upp kan jag inte förstå vad som hänt. När fågelburen känns för liten och nerverna skakar biter jag ihop och kopplar bort med ljuva toner, en snus och www.THEESCAPE.se. Det är skönt med färgglada pixlar och digital distans som kan locka fram minnen och skapa en hårresande känsla i en monoton värld.
Trots en känsla av ett något händelsefattigt år inser jag vid min aktuella återblick att det funnits perioder och stunder av rörelselycka. Avvänjningsåret i Sverige inleddes med en intensiv behandling av vinterslask och mörker. Ett par veckor in i anpassningsförsöken får jag mitt första återfall och besöket på flygresor.se var ett faktum. Min svaga karaktär och mitt resemissbruk tog mig denna gång till Holland och Amsterdam. I Amsterdam blev 2009 till 2010 och jag hade lyckats hitta både tillfällig reselycka och bestående flickvänslycka. Erik Ohlson heter den lyckliga, Nicole Ahne hans flickvän.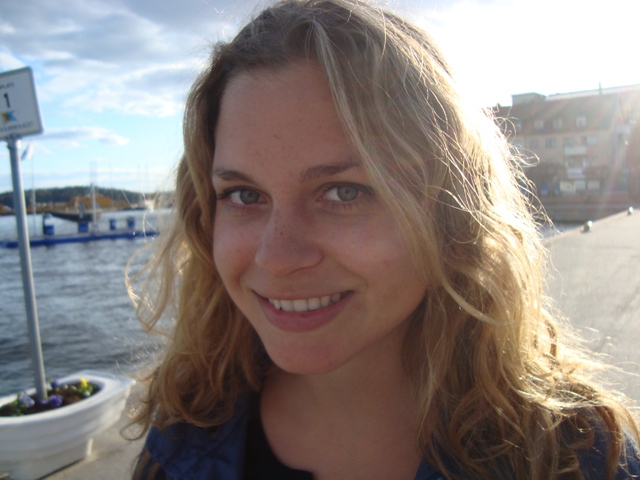 Väl på rätt sida året gapade plånboken tom. I februari var jag tillbaka hos min tidigare arbetsgivare Egmont Tidskrifter. De två inledande månaderna tillbringades på Vagabond men numer jobbar jag med tidningen KING och sajten Manolo.se som tillhör samma förlag. Förhållande och heltidsjobb var ordnat och den sista pusselbiten föll på plats i och med flytt från Bromma till egen lägenhet på Gärdet. När mynten så smått började fylla skattkistan möjliggjordes nya weekendprojekt och korta flykter från den annars likformiga tillvaron. Vår och tidig sommar bjöd på fyra dagar i Barcelona och ett par vändor till Berlin där Nicole för tillfället pluggade. En minst sagt efterlängtad sommar tillbringades i Skandinavien. Klassisk midsommar i Stockholms skärgård, idyllisk paddling i Värmland och lata dagar i Hunnebostrand på västkusten kombinerades med en fiske-roadtrip i Norge och en förlängd helg i Köpenhamn och norra Själland.
Ovan: Familjens båt, Galadriel (och min fars 3:e barn). Nedan: Bilder från midsommarfirande på Skatholmen.

Sångaren från personligt omtyckta och hyllade bandet "Sigur Ros", Jonsi, lockade i september till en spontan höst(ut)flykt till Krakow i Polen. Hans soloalbum "Go", upplevdes live i en nerlagd industrilokal i utkanten av Krakow. De fantastiska tonerna som många gånger gjort mig sällskap på tåg, bussar och diverse cyklar var magiska att uppleva i levande form.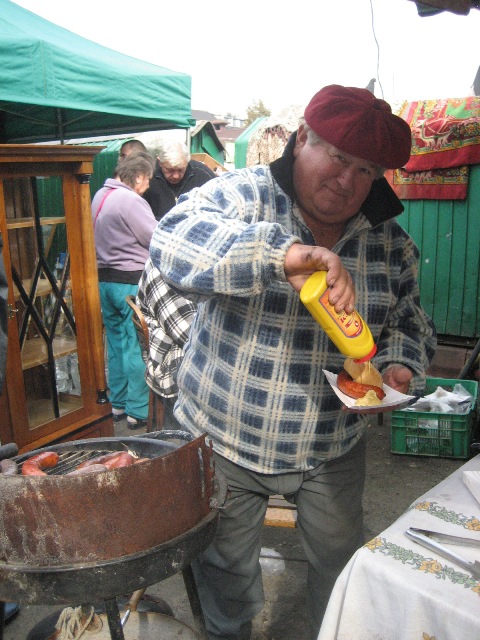 Ovan: Polsk korvgubbe på marknad i Krakow.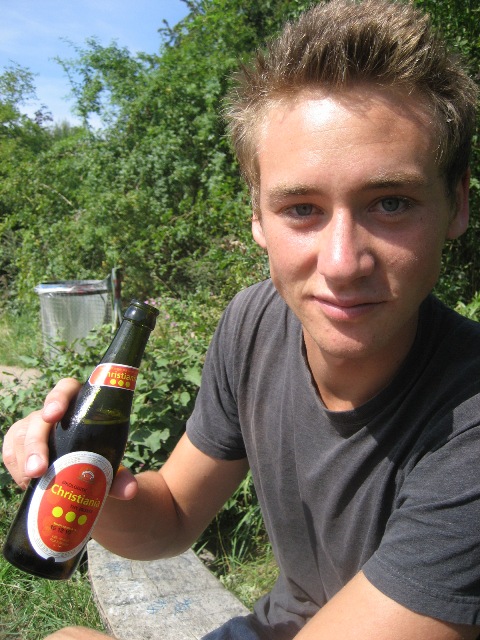 Ovan: Solig och liberal dag i Köpenhamn.
Det senaste upptåget tog mig, tillsammans med min bror Axel, till Milano i Italien. Det hela sammanfattas; vino rosso, pancetta, bresaola, panini, pappardelle, prosciutto, salsiccia och ZLATAN.

Inter - Milan den 14/11 på San Siro i Milano. 90 000 åskådare på läktarna. IBRA!!!
Jag har i dagsläget en handfull uppkommande projekt som håller hoppet levande när deprimerande väder och tungrodd vardag tynger. Om tre veckor reser jag till Egypten tillsammans med min vän Kim Nicander. Merparten av tiden ska spenderas under ytan kring Hurghada och avslutningsvis blir det ett par dagar i Kairo. Nästa sommar tar mig förhoppningsvis tillbaka till Norra Indien och Kashmir tillsammans med broder Axel. Jag och Axel är i planeringsstadiet för en motorcykelresa på varsin Royal Enfield genom Pakistan, Indien och Nepal. Potthjälm, skinnjacka och dånande motorer på världens vackraste (och farligaste) vägar - det är upplagt för en episk resa.
Uppdateringen på THE ESCAPE har varit gles trots löfte om en fortsättning. För egen del hade det varit positivt med en mer frekvent närvaro i textform då jag nu, efter timmar av reflektion, inser att jag saknat detta. Drivkraften växer och mättnaden släpper. To-Do listan är lång. Jag måste se det med egna ögon. 
God Jul och Gott Nytt År önskar THE ESCAPE och Erik.