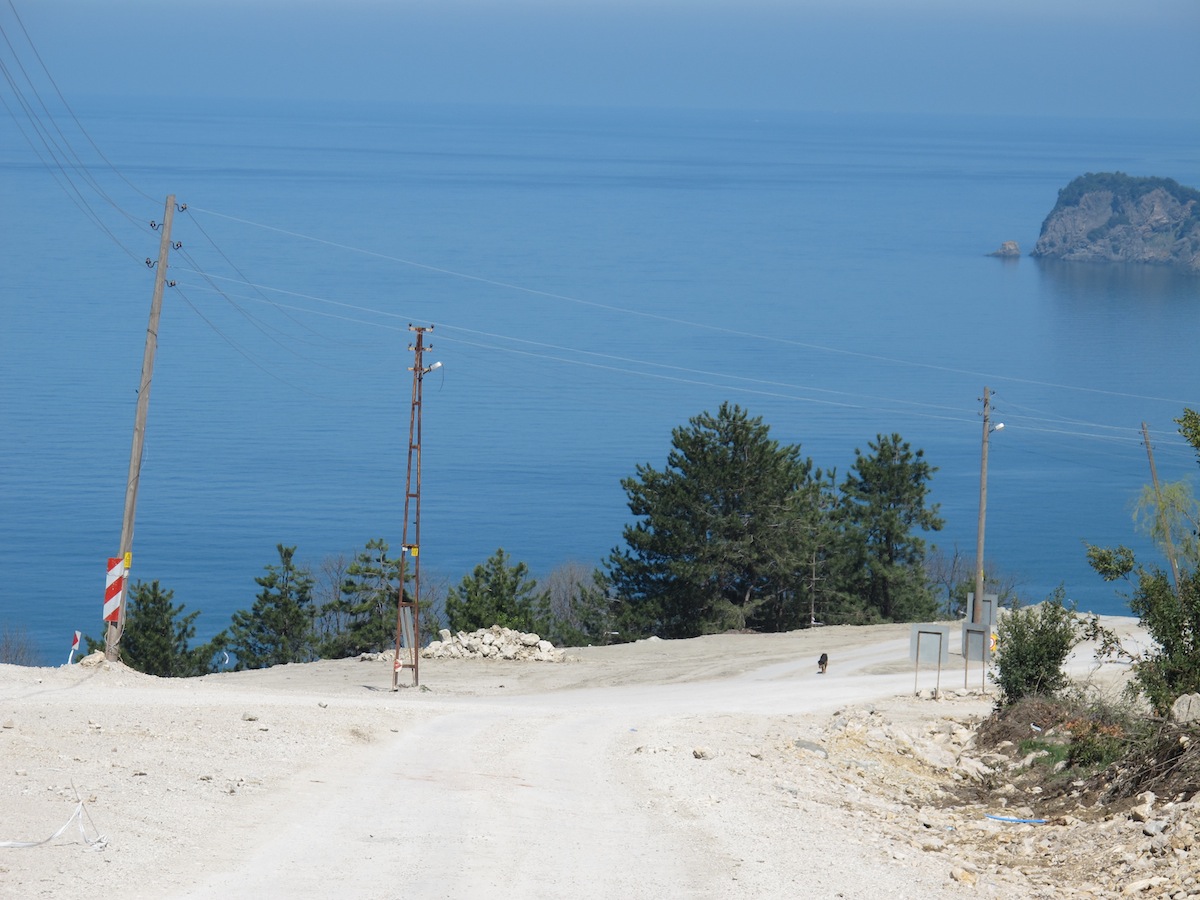 THE ESCAPE smyger vidare längs med Svarta Havets södra kust. Jag knappar på tangentbordet från byn Kurucasile och tänkte berätta för er om de två senaste dagarna på järnhästen. Ni fick senast en rörlig uppdatering från Eregli som jag lämnade på onsdagsmorgonen. Väderprognosen lurade mig och onsdagen blev åter rik på nederbörd och med ett tjockt molntäcke ovan. En stor del av dagen spenderades på asfalt med lutning, i vackra dalgångar och genom obehagligt smala tunnlar. Jag cyklade över flera mindre pass men blev aldrig belönad med någon vidare utsikt då en tjock dimma skymde. Efter sju timmars nötande och 110 förflyttade kilometer nådde jag staden Bartin där CS-värdarna Asaf och Ferhat tog emot mig. Kvällen bjöd på gott sällskap, en god måltid och kall dryck.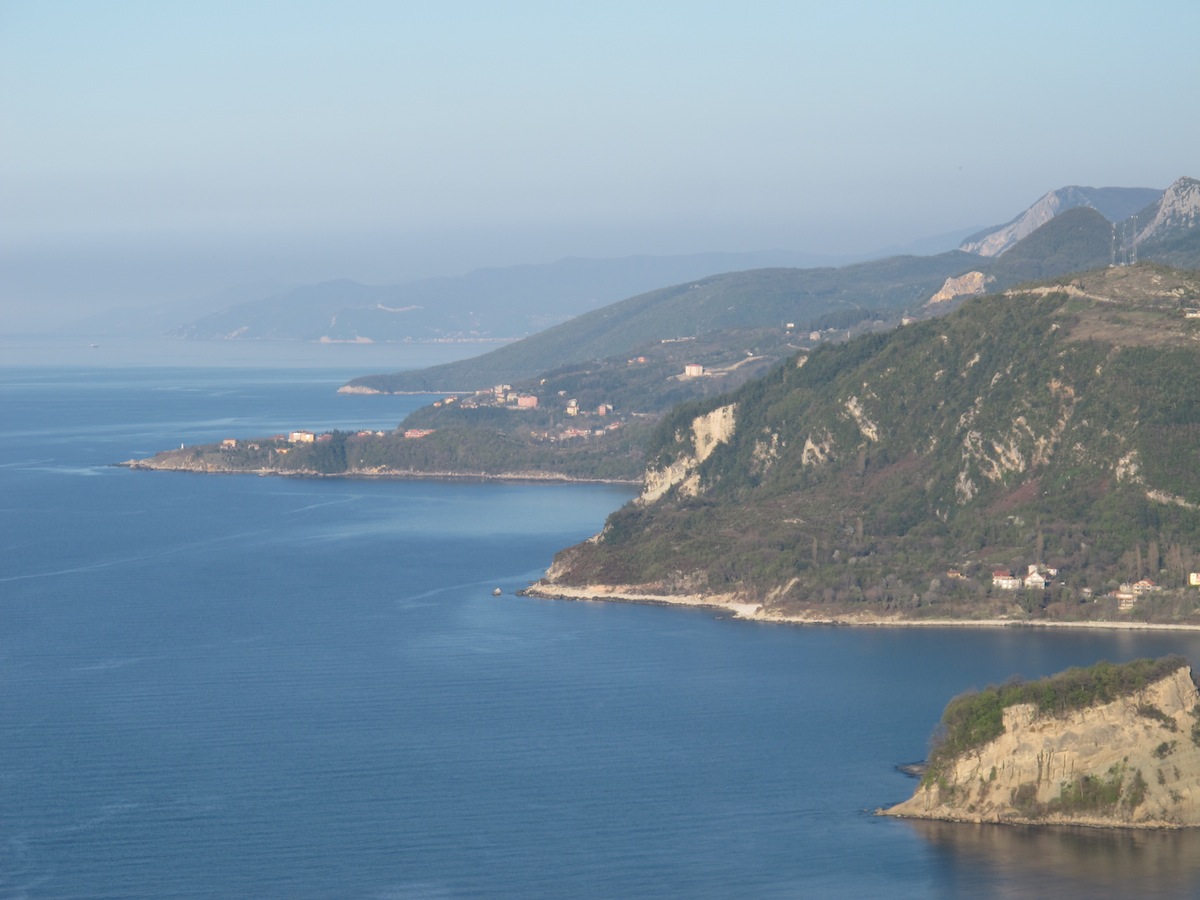 I tre dagar har jag trampat under ett grått molntäcke och haft en fuktig tillvaro men igår vaknade jag upp till blå himmel och en skön vårsol. Jag lämnade Bartin på förmiddagen och cyklade nordost på väg D010. Jag märkte tidigt att jag saknade kräm i låren och de oväntat höga kustbergen sänkte min framfart kraftigt. Vägen blev sämre men utsikten bättre och den spruckna asfalten slingrade sig vackert längs med en storslagen kustlinje. Jag hade planerat för en natt i fält men precis när jag börjat leta efter en lämplig tältplats stannade en bil med tonade svarta vindrutor till och tre herrar i kostym klev ur. Sällskapet visade sig vara borgmästare och statliga kompanjoner från en by i närheten. Efter en kort pratstund och nyfikna frågor insisterade de på att jag skulle ta mig till deras lilla stad, Kurucasile, där de erbjöd inkvartering. Jag fick borgmästarens nummer och fortsatte sedan slita den sista milen till Kurucasile. I den oerhört kuperade terrängen höll jag snigelfart och det tog mig två timmar innan jag var framme och kunde ringa borgmästaren. Jag mötte honom och hans sällskap på en takrestaurang, de bjöd vänligt nog på middag och därefter drack vi té (caj) på borgmästarens kontor.
Bild ovan; jag och borgmästaren i Kurucasile.
Bild ovan; smala och mörka tunnlar är ruskigt obehagligt att cykla.
De senaste två dagarna har jag loggat 170 kilometer och sedan Istanbul för snart en vecka sedan har det blivit 500 kilometer på sadeln. Jag är fullkomligt utmattad och valde därför att vila idag. Trampandet längs Svarta Havet är oväntat utmanande och kustbergen tär på krafterna. THE ESCAPE är inne i en formsvacka och i behov av raksträckor och medvind, eventuellt blir det en omdirigering av rutten för att hitta plattare mark och ny energi.
Min vilodag tillbringar jag med eliten i Kurucasile och på förmiddagen har jag bjudits på frukost och rundvandring i staden. Förutom borgmästaren har jag träffat polismästaren, postmästaren och domaren. Senare idag väntar troligtvis besök på den lokala skolan och finmiddag.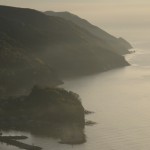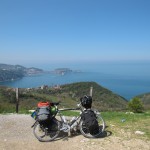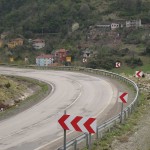 Missa inte en kort video från gårdagens cykling. Klicka här!
/E