I Vezirköpru träffade jag en av stadens få engelsktalande personer. Sedhat, som är språklärare i en högstadieskola, stannade till med sin bil när jag såg lite vilsen ut och visade mig till härbärge. Efter att vi växlat ett par meningar förklarade han att han gärna ville att jag skulle besöka hans skola för att berätta för eleverna om min resa. THE ESCAPE, som även tidigare inspirerat kommande generationer till äventyr, ställde givetvis upp.
Likt en rockstjärna togs jag emot av ett hundratal turkiska skolungdomar i uniform. Det bildades en stor klunga kring mig, pojkarna ropade och skrek om olika fotbollslag och flickorna frågade fnittrandes om jag hade flickvän. Jag leddes runt i olika klassrum, fick introducera mig själv, peka ut Singapore på kartan och frågades sedan ut om mitt hemland, min familj, turkisk historia och fotbollsspelare.
"Elmander!? Elmander in Galatasaray - you know?"
Ungdomarna trängdes i klassrummen, stod på bänkarna, satt på golvet, skrattade, ropade och kunde inte dölja sin upphetsning. När frågestunden var över fick jag rungande applåder och när jag var på väg ut ur klassrummet trängdes flickorna runt mig som ville att jag skulle skriva min autograf på deras handleder. En intensiv, udda och häftig upplevelse.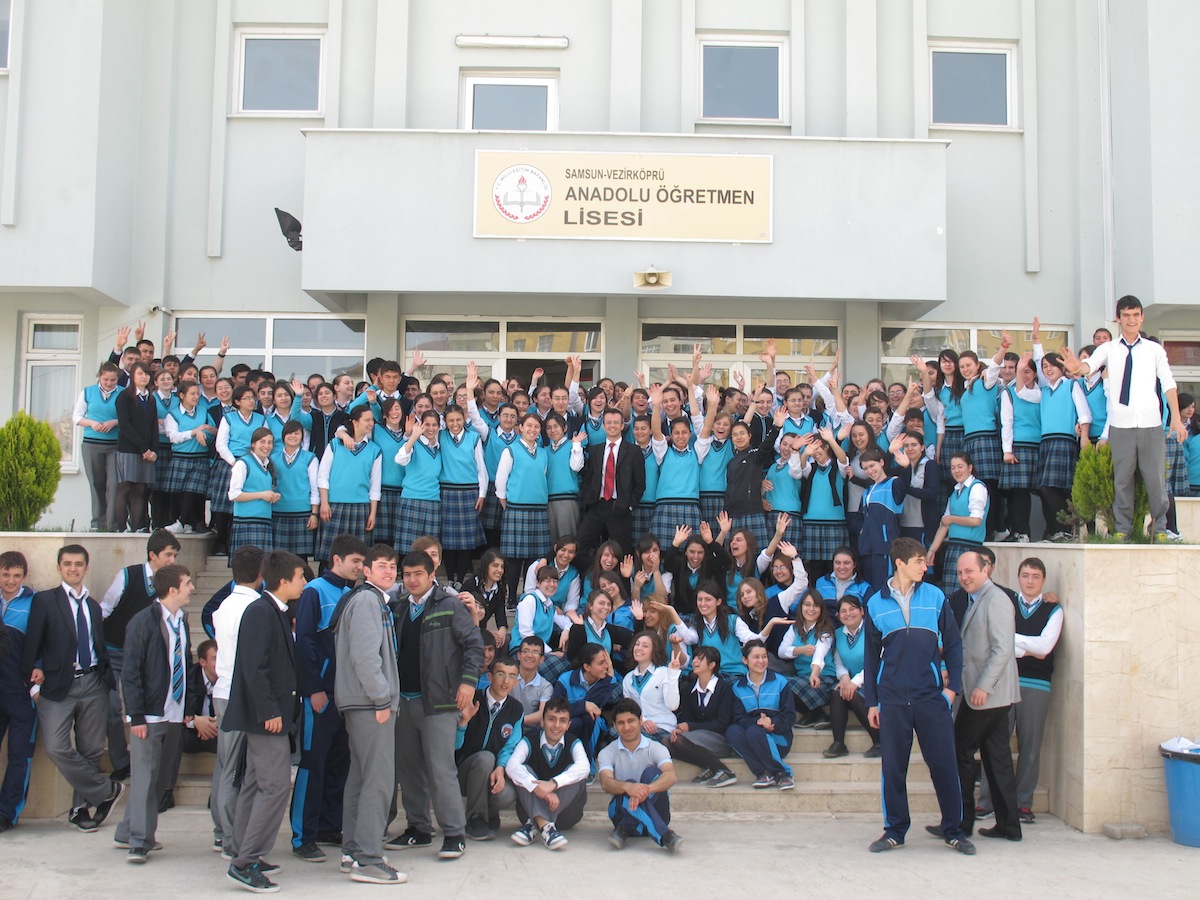 Jag upplever Turkiet som ett oerhört komplicerat land att resa i språkmässigt och även i denna högstadieskola, där ungdomarna är mellan 15 och 18, var det svårkommunicerat. Det språkliga svårigheterna i Turkiet har förvånat mig. Givetvis gäller inte detta turistområden kring Medelhavet och Egeiska Havet (Alanya, Marmaris och Bodrum) men i de mer avlägsna delar jag nått med cykeln är det hopplöst. Jag predikade för eleverna om vikten av att de tar tag i sin engelska och vilken frihet det kan innebära senare i livet - THE ESCAPE COMMUNITY SERVICE.
Missa inte uppdateringar från två-månadersdagen. Klicka här!
LIKE THE ESCAPE ON FACEBOOK HERE!
/Erik