La Boca ar en utav de fattigaste delarna av Buenos Aires. Stadsdelens stolthet ar det mytomspunna fotbollstemplet "La Bombonera" dar Maradona briljerade pa 80 talet och dar jag idag sag "Boca Juniors" vinna med 3-1 mot "Huracan".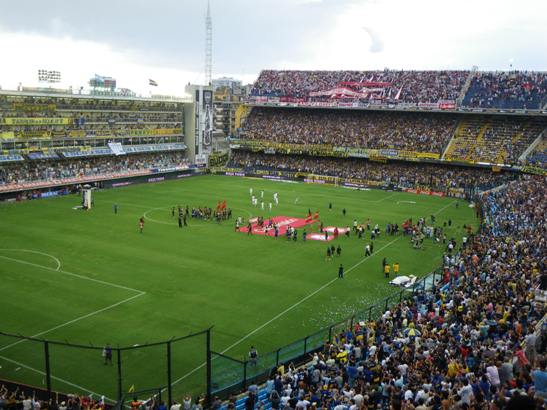 Forra veckan var det staplats mitt i "Indipendiente" klacken, idag presslaktare, lounge och bjudmat. Min andra B-A kontakt, Martin, som jag traffade i Moskva ar sportjournalist och ordnade biljetter och press-kort. "This is Erik, he works for the travelblog THE ESCAPE". Det ar kul att vara en del av den gungande laktaren men idag trivdes jag val i loungen da monsunregn piskade ner pa den taklosa delen dar klacken star.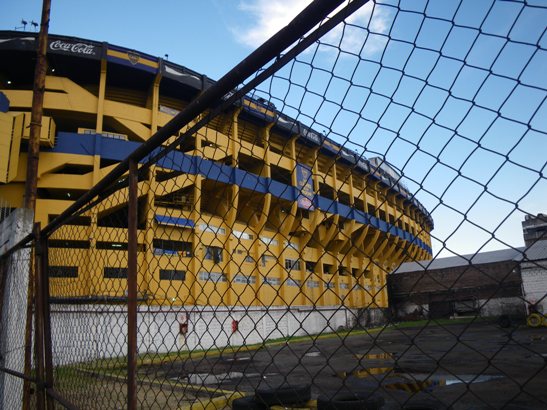 Fran min bekvama sittplats kunde jag blicka ut over en underhallande fotbollsmatch, ett hav av gult och blatt och sjalvaste Gud. Fotbollens storsta ikon, den sanna nummer 10, Diego Maradona foljde matchen och laget i sitt hjarta fran forsta parkett i sin lyx-lounge.
Maradona i "Boca" trojan 1981.
Imorgon tar jag bat till Montevideo i Uruguay. Hoppas helgen hemma varit bra!
/Erik