I'm still in CHCH and the unusually long list of things to sort out is getting shorter. In a few days I'll hit the road northbound! Last week I spent too much time at a local car market trying to get my van sold but with a serious lack of buyers it was difficult. I quickly got restless and when skies turned blue and winds light I gave up and set off into the mountains for some paragliding. A truly good call, I was in for a thermic treat.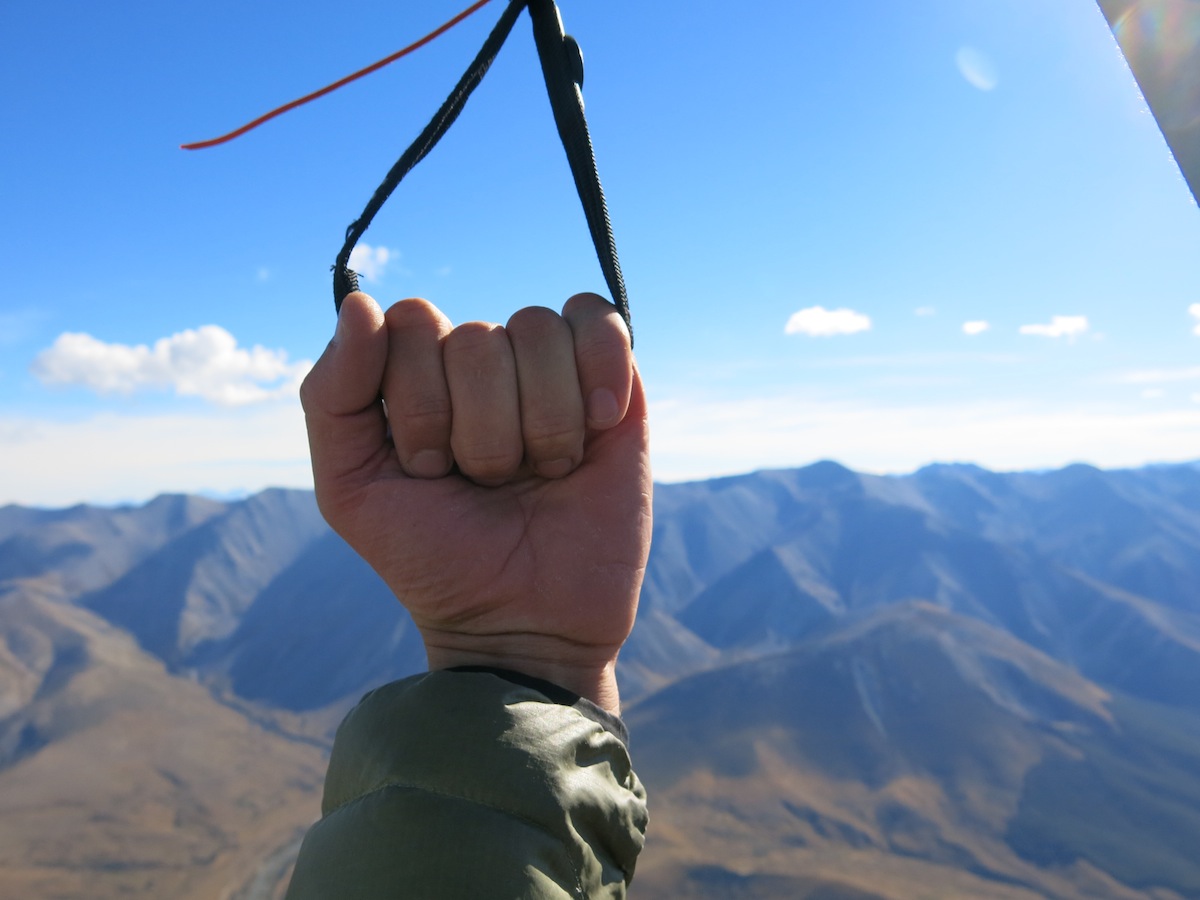 Since WANAKA I've been soaring beautiful coastline but it was time to hook a few thermals in the mountains. At Mount Cheeseman in the Craigieburn Range west of Christchurch I met up with my instructor Grey Hamilton and flying friend Michal Talavasek from the Czech Republic. Michal had an incident just after launch and ended up staying on the ground. Me and Grey set off on a cross-country flight in breathtaking landscape. We jumped from ridge to ridge in buoyant air and kept finding strong thermals. We communicated via radio and Grey, with years of mountain-flying experience, helped me out in many ways. Here's a quick glimpse:
After 2,5 hours and close to 20 kilometers I returned to firm ground with the good old flying buzz, I was HIGH again! I've had fantastic flights at Treble Cone in Wanaka and Takaka Hill outside Nelson but this incredible day in the Craigieburn's was just something else…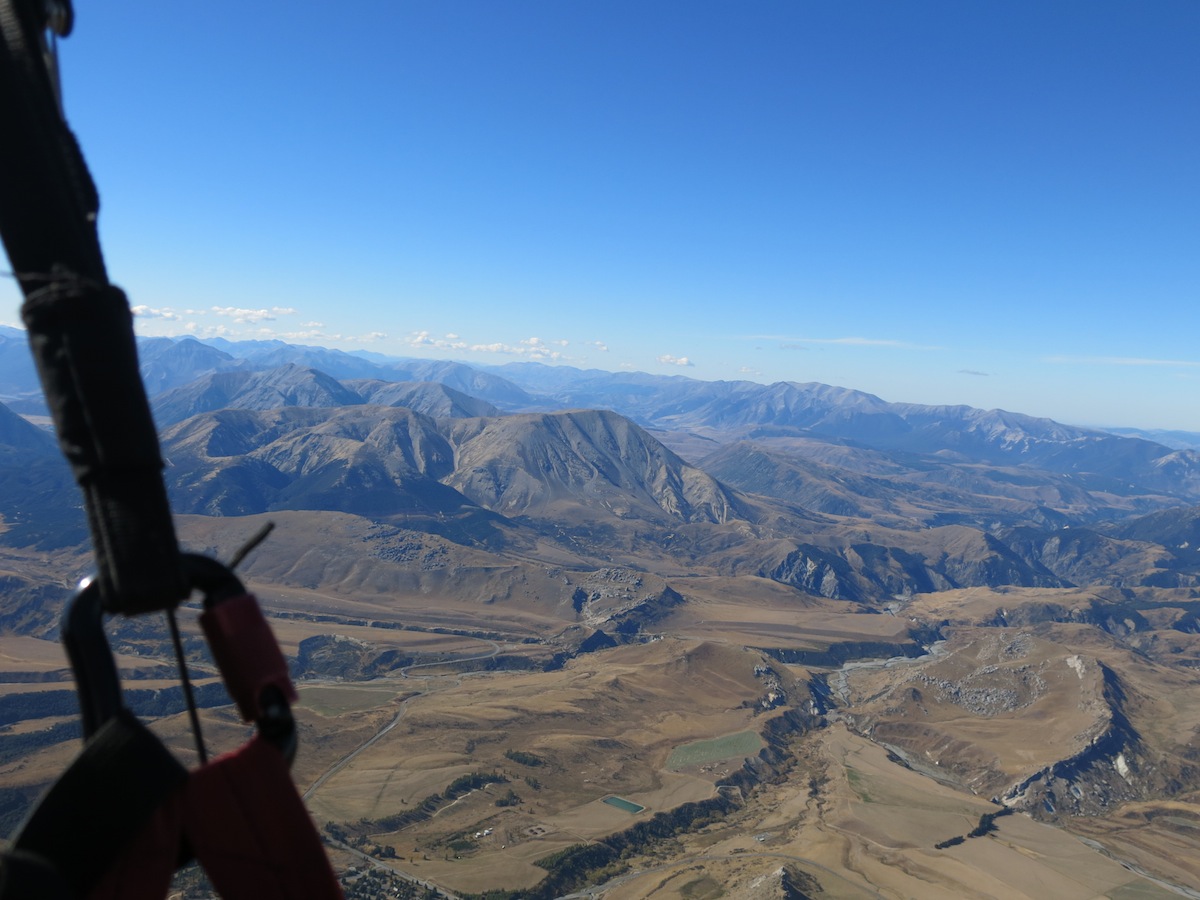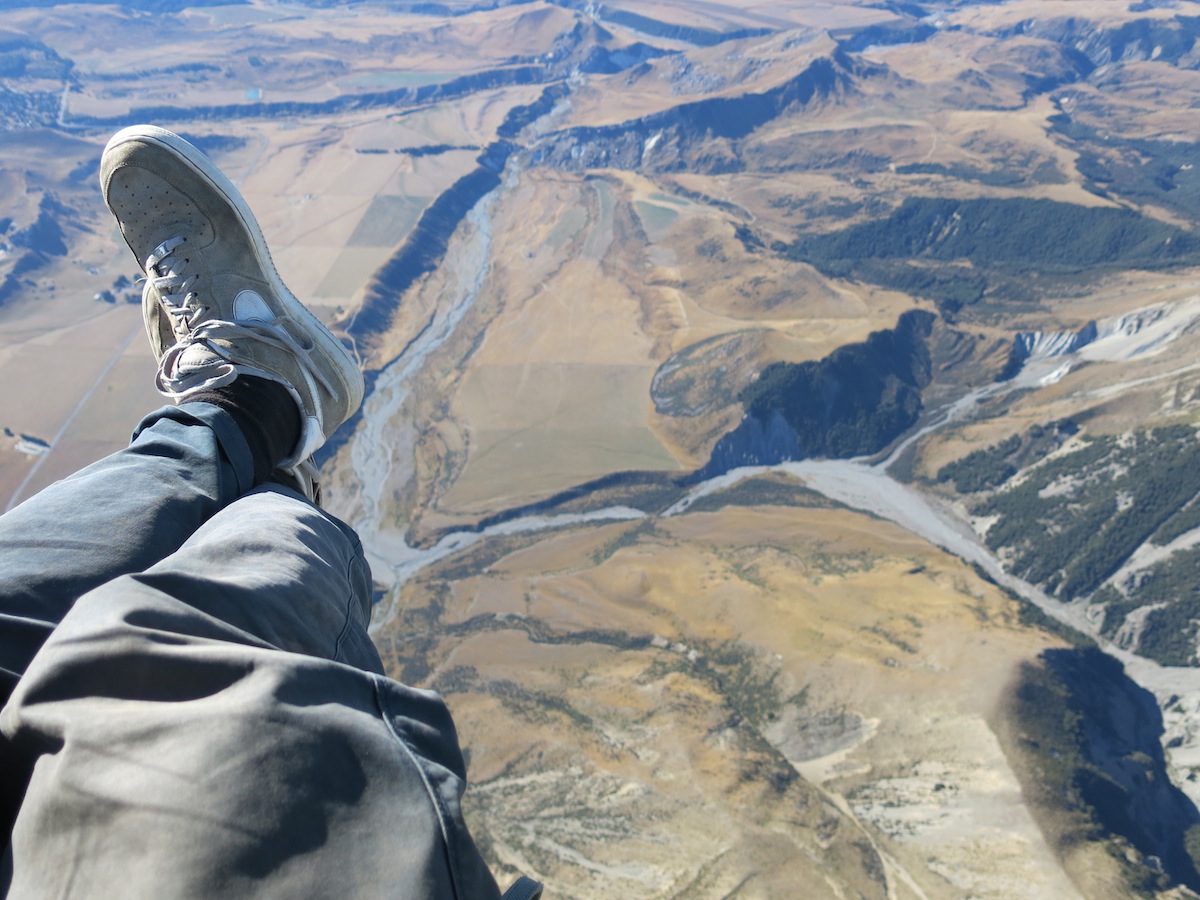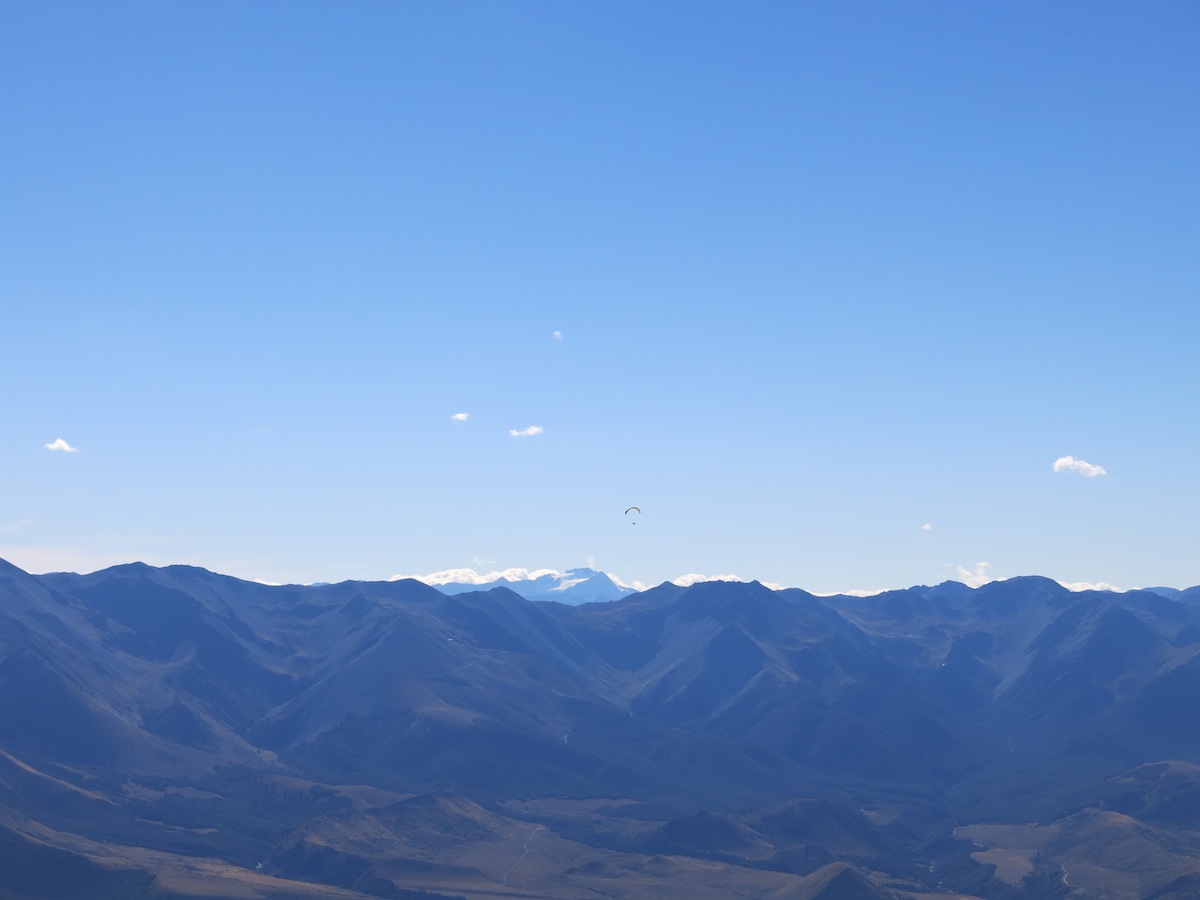 Above: Can you spot Grey?
/ESCAPE