Efter ett par dygn pa Panama's Stilla Havs kust och on Isla Boca Brava ar jag pa blixtvisit i Costa Rica's huvudstad San José for att senare idag flyga till Havana, Kuba. A day at the office. Besoket pa Isla Boca Brava, i omradet Golfo de Chiriqui, inneholl vardagsmat sasom stekheta dagar, svalkande dopp, korta promenader i gron regnskog och chiliroda solnedgangar. Forutom det inrutade blev det en eftermiddag paddlandes runt de vackra oarna med havskajak.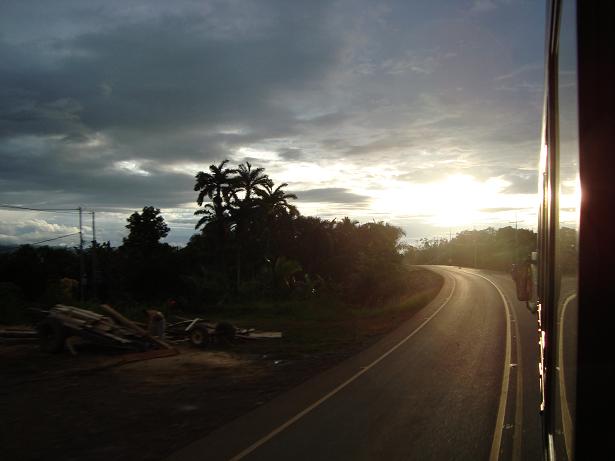 Ovan: Solnedgang fran bussatet igar kvall. David, Panama - San José, Costa Rica

Ovan, bilden langst till hoger: Simtur i Stilla Havet.
Nytandning. Aterigen behovs spontana reseryck for att pumpa liv i reslusten. For tre veckor sedan bokade jag biljett till mojitos, cigarrer och 50tal. Ikvall lyfter jag fran San José. THE ESCAPE har vid flera tillfallen varit en politisk resa med ankomst till Zimbabwe dagen efter forsta valet och protester med tibetanska munkar utanfor kinesiska ambassaden i Kathmandu pa oppningsdagen for Beijing OS. Tidigare oplanerat - nu planerat. Anledningen till att Kuba lockar ar nationaldagen den 26/7 som ar landets 50:e i ordningen. Last chance? Fidel Castro's hjartslag ar raknade, skagget blir - om mojligt - allt graare och hallningen ar inte langre diktatorisk. Det spekuleras i om den 26 juli 2009 ar sagoslutet, dagen da den f.d. diktatorn annonseras dod. Oavsett vad som hander ar det en intressant och historisk tid att besoka landet. Det kommer att firas/sorjas i La Habana och THE ESCAPE ar pa plats for liverapportering*. Next up: CUBA!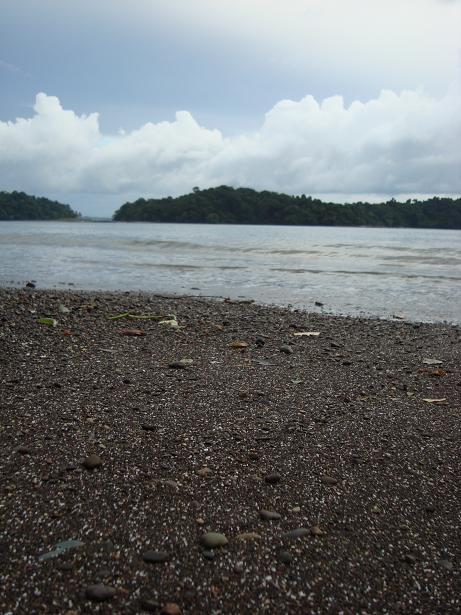 -------------------------------------------------------------------------------
* Rapporteringen forutsatter tillgang till dugligt Internet. Jag ar osaker.
-------------------------------------------------------------------------------
/Erik