Aterskildringen fortsatter. Sahar langt har Kuba´s politiska system fatt sig en kanga och Havana hyllats. Huvudstaden ar dock en sliten och smutsig skonhet och landsbygden visade sig vara en stralande tillflykt. Inledningsvis fordrevs alltsa fyra dagar i Havana innan jag tillsammans med Hans fran Wien, mitt kubanska resesallskap, rullade vasterut langs kusten med hyrbil.

Cuban Roadtrip. Forsta dygnet med bilen tillbringades i och omkring vackra Viñales. Som vanligt ger eget fordon rorelsefrihet och trots en liten sydkoreansk Hyundai var korgladjen stor pa de krokiga landsvagarna. Vidare tog vi oss till hav, korallsand och palmfyllt paradis i Maria La Gorda dar tva dagar med danskt sallskap vantade. Dykning och snorkling med 35 meters sikt, hypnotiserande solnedgangar med en flaska Havana Club och stjarnklara natter pa stranden.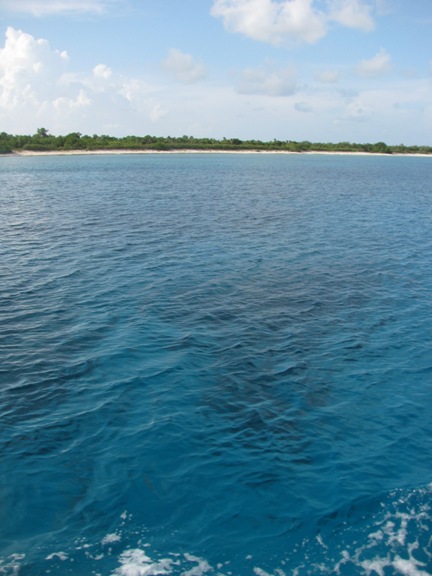 Ovan: Unik dykning pa Kuba. Pa fa stallen har jag sett sa intakt korall och levande marinliv. I och med att lokalbefolkningen inte far ha batar ar inte rev och hav utanfor Kuba´s kust forstord av fiske, utslapp och ankring.
2:a fran vanster: Mads "Bestefar" Smergel fran Danmark. 

2:a fran hoger: Jag tillsammans med Hans. Julie och Amalie fran Kopenhamn ar inklammda baksatet.
Med nyfunna danska vannerna Mads, Julie och Amalie blev var koreanska bil mer lik en japansk tunnelbanevagn. The more the merrier. Dag 4 rullade vi tillbaka till Havana med mellanstopp pa Alejandro Robaina Tobacco Farm som namnt i tidigare inlagg. Efter en natt i Havana skulle det bara av mot Isla de Juventud men kraftiga 140 USD for en t/r biljett med buss/bat fick mig pa andra tankar. Istallet blev det transport till Trinidad i centrala Kuba dar vi motte upp med danskarna igen. Valtajmat nog visar det sig att de nu hyrt bil och vi kan klamma in oss. Fran spansk-koloniala UNESCO-staden Trinidad gor vi under tre dagar en loop via Santa Clara och Varadero tillbaka till Havana dar Kubavistelsen avslutades som den inleddes. Handrullad, mojito och fortrollande utiskt over La Habana.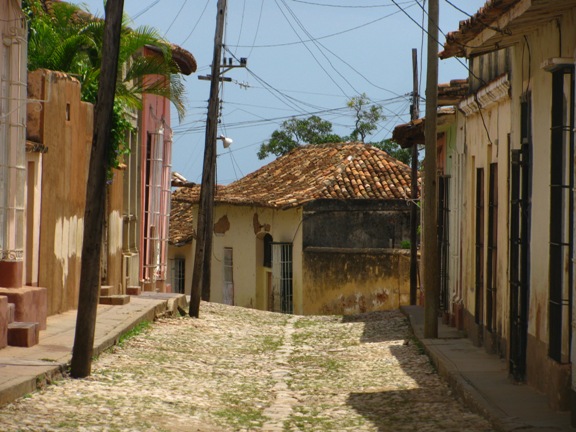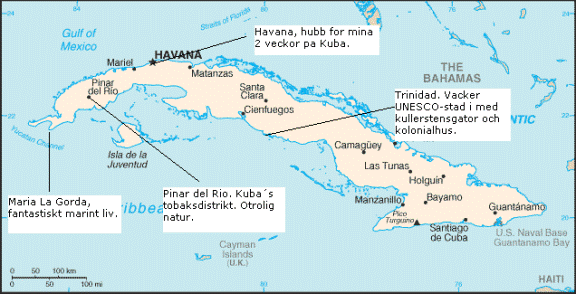 /Erik