Hola mis queridos amigos! Efter ett glapp i jorden runt rapporteringen har jag nu rest tillbaka i tiden (datum gransen) och befinner mig pa ny kontinent. THE ESCAPE ar i Buenos Aires, Argentina dar nu cirka 5 manaders runtflangande i Sydamerika inleds. Pa flygplatsen mottes jag utav tva underbara vanner jag traffade under andra veckan pa resan i Afrika. Lucila och Hernan som jag nu bor hos i centrala Buenos Aires.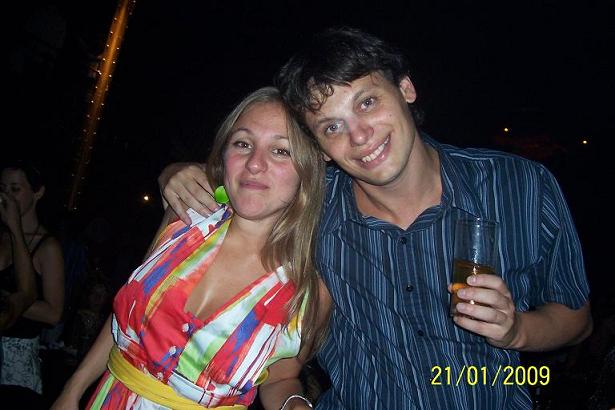 Mina sista dagar pa Nya Zeeland tillbringades i Auckland med en annan nyfunnen van. Under inledande veckan pa sodra on traffade jag Ross Carley fran Auckland. Ross, som tagit bilen fran norra on for en liten mini-semester bjod in mig till hans hem i Auckland pa norra on. Under 2 dagar visade han mig runt i "The City of Sails". Ross var en fantastiskt vanlig och varm person som likt "Harry Lee McGinnis" aldrig slutat leva trots att aldern borjar satta in.
Ikvall ska det beryktade nattlivet i Buenos Aires testas och imorgon ar det fotbollsderby. Mer om det inom kort.
/Erik