Day 1 and 2. Den langa resan ar inledd, sa ocksa traningsvark och baksmartor trots "mjukstart". Jag ar i Longview, Washington cirka 120 kilometer fran kusten dar jag igar doppade bakhjulet i Stilla Havet. Forsta natten spenderades i mitt nyinkopta talt bakom ett vagkantsbuskage. Som allemansratts-van svensk vagrar jag betala 20 USD for att skockas med feta amerikaner och parabol-RV's pa en campingplats. Ikvall bor jag hos en familj i Longview som jag kontaktat genom Couchsurfing.org. Mer om Couchsurfing pa THE ESCAPE inom kort. Imorgon fortsatter resan pa min lila cykel till Mossy Rock nara Mt Rainer NP.

Ovan, 2 bilderna langst till hoger: (Svenskt) Primuskok och en fantastisk skogsmiddag med en kall ol.

Ovan, 2 bilderna langst till vanster: Camp # 1.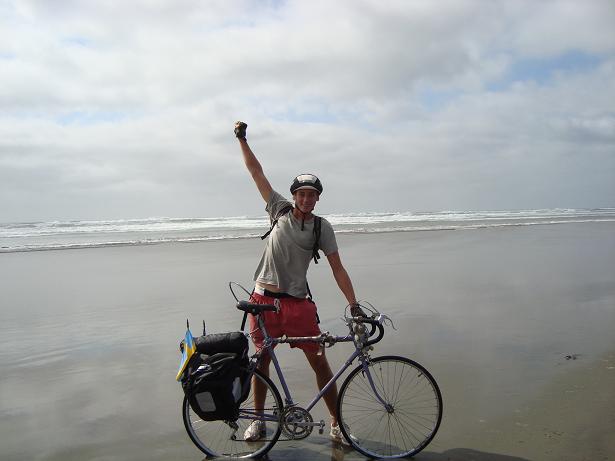 Ovan: Mitt bakdack touchar Stilla Havet. Nasta gang jag nar hav och saltvatten ar jag pa ostkusten vid Atlanten.
/E