Malet ar ingenting, vagen ar allt. For fyra dagar sedan lamnade jag Cuzco pa motorcross med Inkastaden Machu Micchu i sikte. Stadens kaotiska gator blev snabbt tomma landsvagar snirklandes mellan gula "Havre-Fras-falt" med snokladda berg i bakgrunden. Att accelerera efter en skarp u-svangs kurva i dessa landskap ger en rysande kansla. Vindsvept frihet.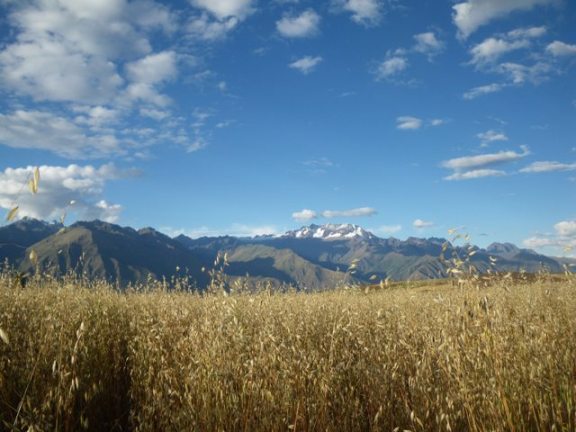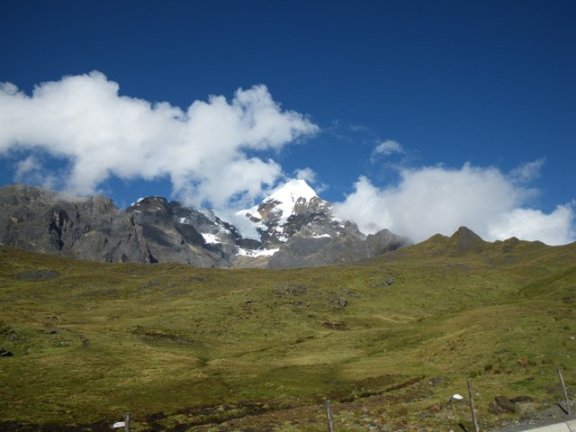 Forsta natten, pa min roadtrip med Marika fran Australien, blev i lilla kullerstensstaden Ollantaytambo. Tidigt morgonen efter inleddes en stigning fran 2000 till 4300 m.o.h. Utsikten nar uppfor blev nerfor och var Honda Tornado rullar over passet kommer jag att minnas sa lange syre fyller mina lungor. Above the clouds. Den anstrangda motorn behover inte langre slita mot tyngdlagen och langsamt sick-sackar vi ner mot de moln som vi befinner oss ovanfor.

Kontrast forgyller. Nar vi kommer ner i dalen har de karga bergslandskapen blivit fuktig regnskog. Har har det ocksa skurits ner pa "kommunens" infra-struktur budget. Asfalt blir grus och bade jag och motorcykel ar i ratt element. Efter ett par timmar galen "off road" nar vi Santa Teresa dar ett tag tar oss sista biten till Aguas Calientes som ar gateway till Machu Picchu.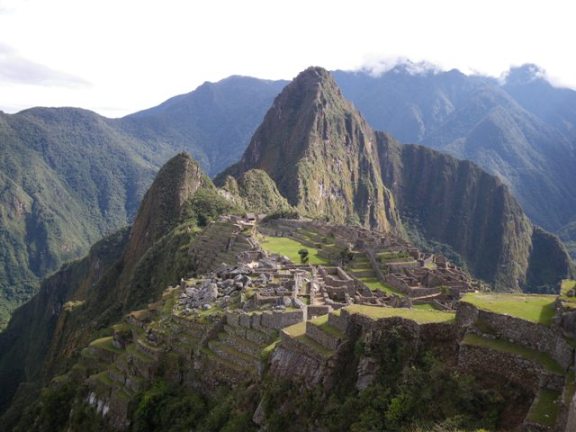 Tidigt morgonen efter utmanas tempelfebern pa allvar. Tyska, japanska och amerikanska gruppturister som likt zombier foljer efter den vimpelviftande guiden. Machu Picchu - The Lost Inca City - ar definitivt inte langre borttappat men daremot fortfarande fantastiskt haftigt och vackert. Jamfort med Taj Mahal, Kinesiska Muren eller Angkor Wat vill jag utan tvekan pasta att Inkafolket valde en mer storslagen plats for sitt underverk. Efter tre timmar tempel atergick jag till min leksak och mirakulost nog ar jag tillbaka i Cuzco och skriver nagra rader till er. Ikvall drar jag vidare.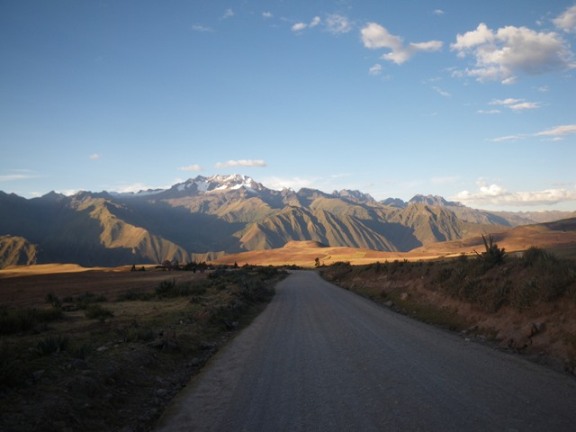 Ovan; Solnedgang pa vag tillbaka till Cuzco.
Next up, Ecuador, Quito och Galapagos!
/Erik