Det är hög tid att få fart på text och bildrapporter från cykeläventyret. THE ESCAPE har nått provinshuvudstaden i Xinjiang, Urumqi. Staden, som är belägen så långt ifrån hav och salt det bara går, är inte alls vad man tror att den ska vara. Jag har den senaste veckan cyklat i tomma ökenlandskap och att mötas av enorma skyskrapor, upplysta shoppingcenter och ett myller av högteknologiskt storstadsliv var en mycket surrealistisk känsla. Efter att jag sent igår kväll vinglat in längs en flerfilig motorväg i sanslös trafik är jag nu inkvarterad på ett sjabbigt hotell i centrala Urumqi. Det närmsta dyget ämnar jag att ägna åt en tillbakablick och återberättelse av min färd från Almaty i Kazakstan. Uppdateringarna kommer att presenteras i två avsnitt. För den kronologiska ordningens skull hittas nedan en kort rapport från 400, relativt händelsefattiga kilometer, som trampades från Almaty till den kinesiska gränsen vid Khorgas.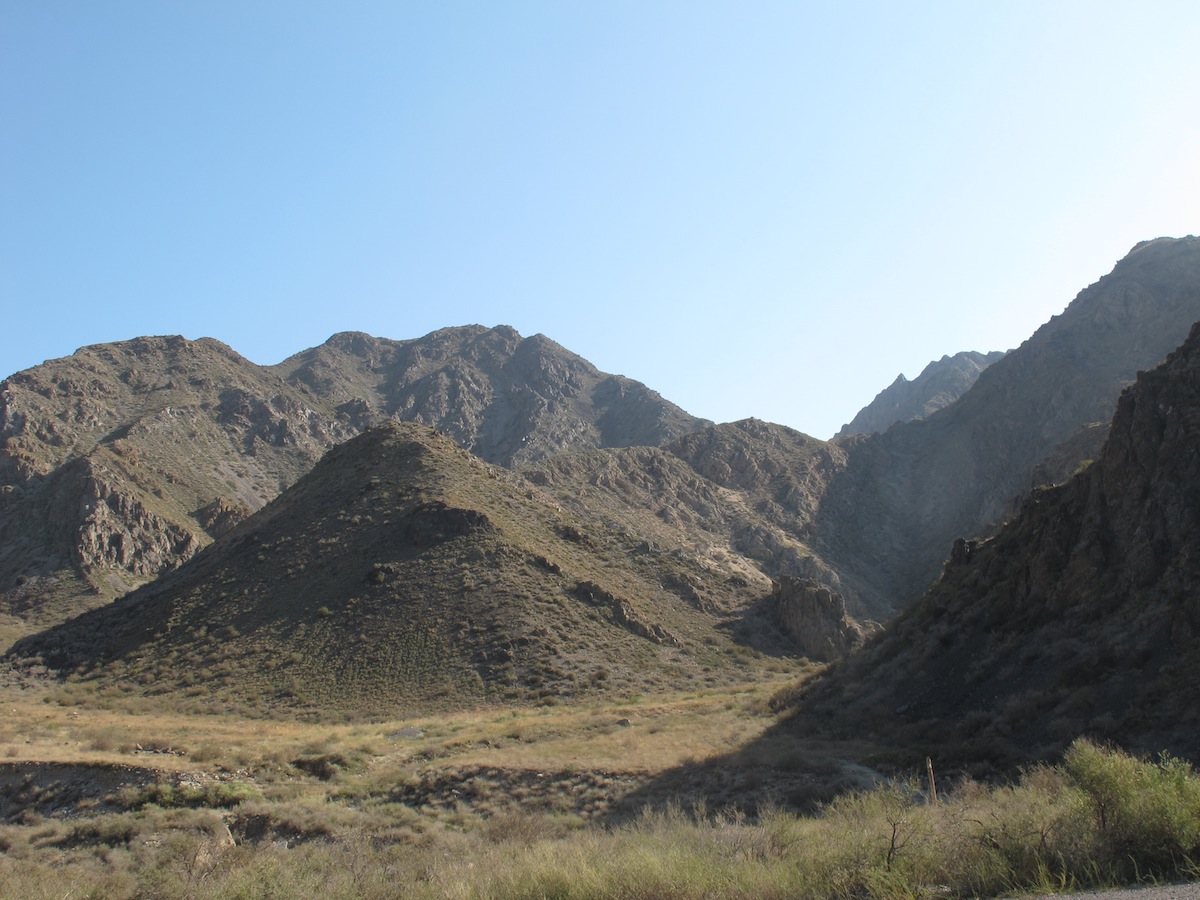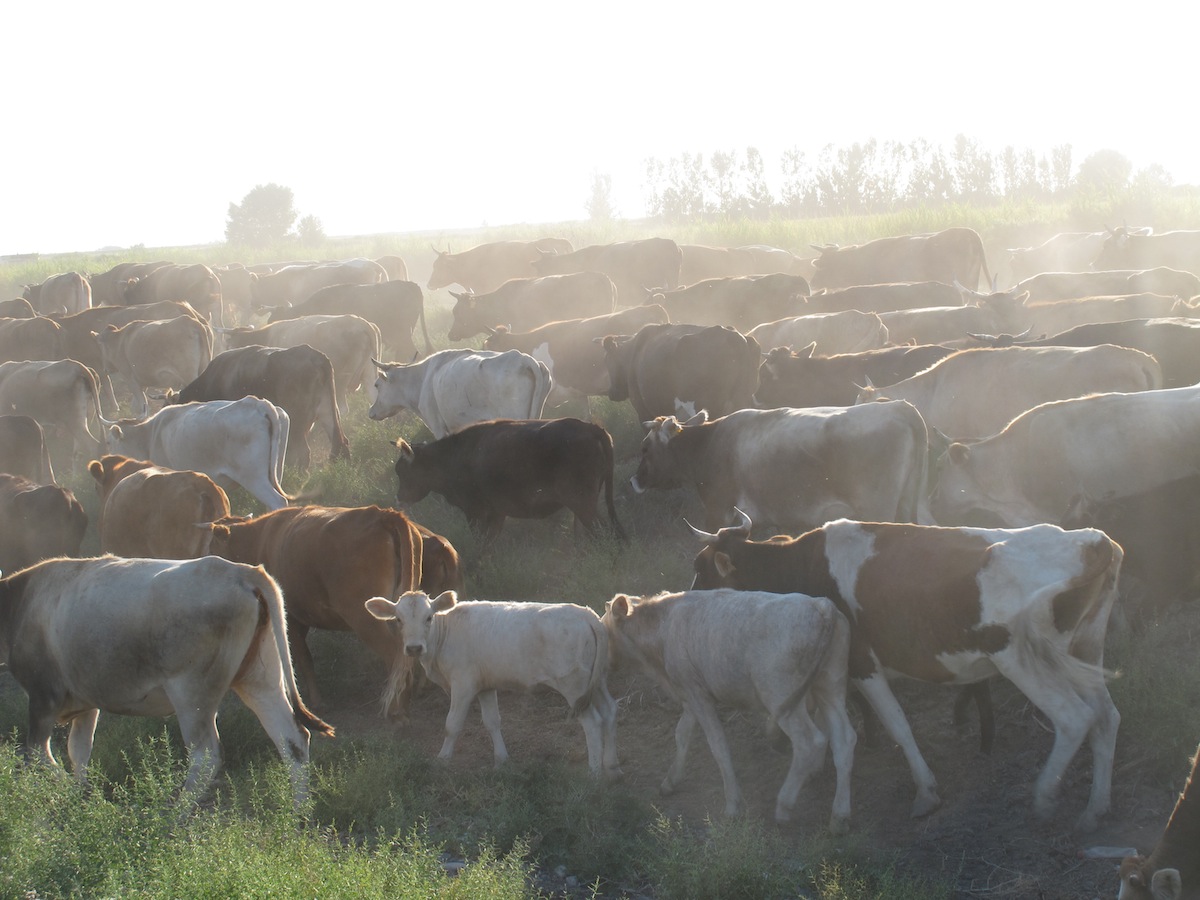 Från Bisjkek till Almaty hade jag som bekant sällskap av Matthias och Filip, från Belgien. När jag lämnade Almaty i Kazakstan var jag åter ensam då Matthias hade fått problem med cykeln och var tvungen att invänta reservdelar från Europa. Efter visumregistrering på polisstationen kom jag sent på eftermiddagen den 7:e augusti iväg från Almaty. Med nyinköpt musikspelare hann jag solnedgångsrulla nästan 50 kilometer i platta landskap med skön medvind innan jag slog läger. Till min tomma mages besvikelse ville inte mitt stormkök fungera när min frystorkade middag skulle tillagas. Morgonen efter, med fortsatta stormköksproblem och utan min obligatoriska frukostgröt, satte jag fart österut och stannade till vid första bästa fruktstånd där frukost förtärdes i form av ett par kilo vindruvor. Dagen bjöd sedan på 120 kilometer asfalt och fram emot eftermiddagen i allt mer kuperade landskap. Tak över huvudet hittade jag på en vägrestaurang strax innan ett bergspass.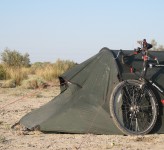 *Tyvärr har jag fortfarande inte fått ordning på mitt stormkök och de senaste tio dagarna har mina fältmåltider istället bestått av färska grönsaker, frukt, bröd, valnötter och choklad. Från Sverige fick jag även med mig ett mindre förråd av Ahlgrens Bilar som faktiskt gör sig fint i kombination med en sallad. I Urumqi hoppas jag kunna laga mitt kök.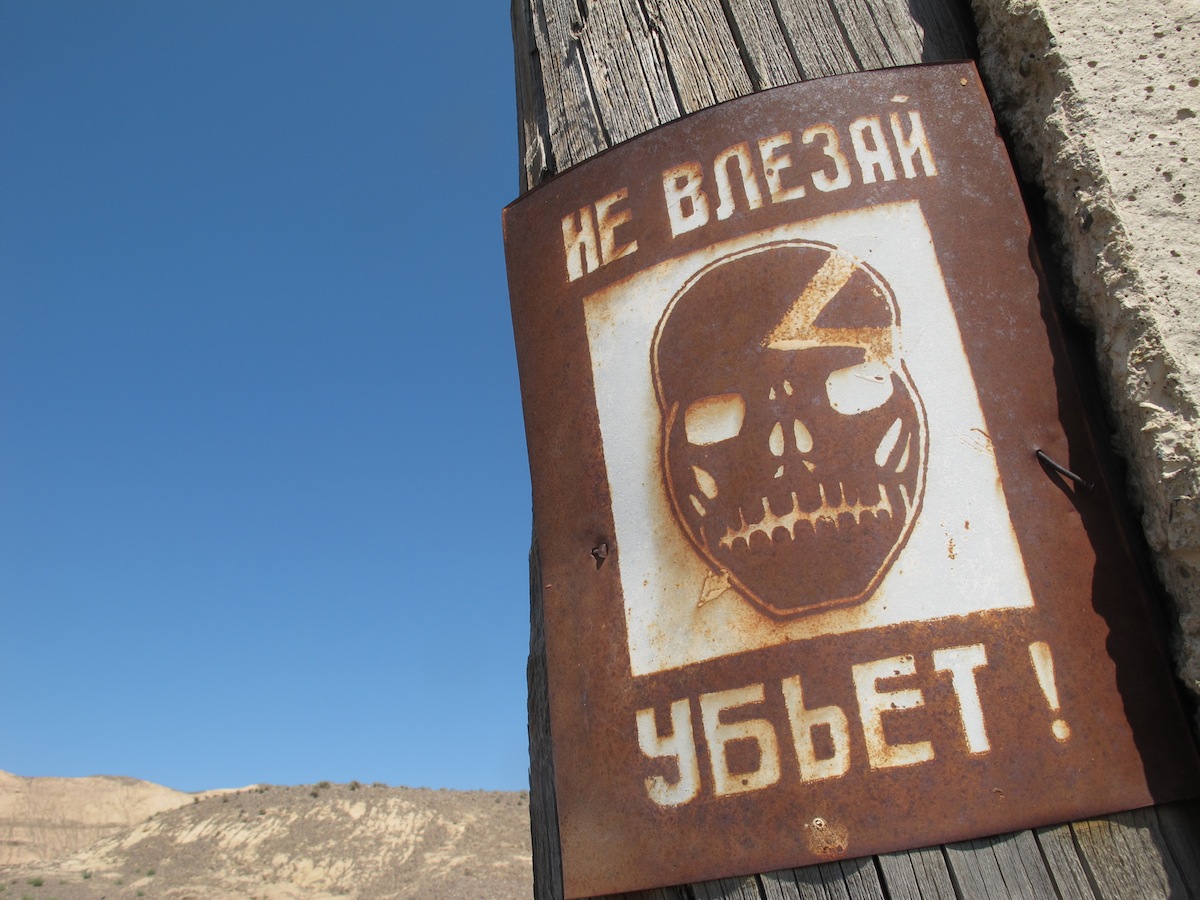 Den 9:e augusti fortsatte cyklingen genom östra Kazakstan. Morgonpasset innehöll en stigning på 500 meter genom en vacker dalgång och därefter följde jag en sliten, platt och spikrak väg i nära fem mil. Till min glädje passerade min distansmätare 10 000 kilometer och strax därefter hittade jag en flod där jag firade milstolpen med ett svalkande bad i den 40 gradiga hettan. I fortsatt flacka landskap tuggade jag vidare med jämna stopp för mat, dryck och frukt tills dess att solen gjort sitt för dagen. Tältplats blev bakom ett buskage ett par hundra meter från vägen. Den 10:e gjorde jag det sista rycket mot Kina. Vid 14 tiden, efter 70 avslutande kilometer i Centralasien och Kazakstan, rullade mina utnötta däck sina första meter i det där landet man når om man gräver, gräver och gräver. Nästan sex månader och drygt 1000 mil efter min avfärd från Stockholm hade jag nått Kina. Känslan var magisk.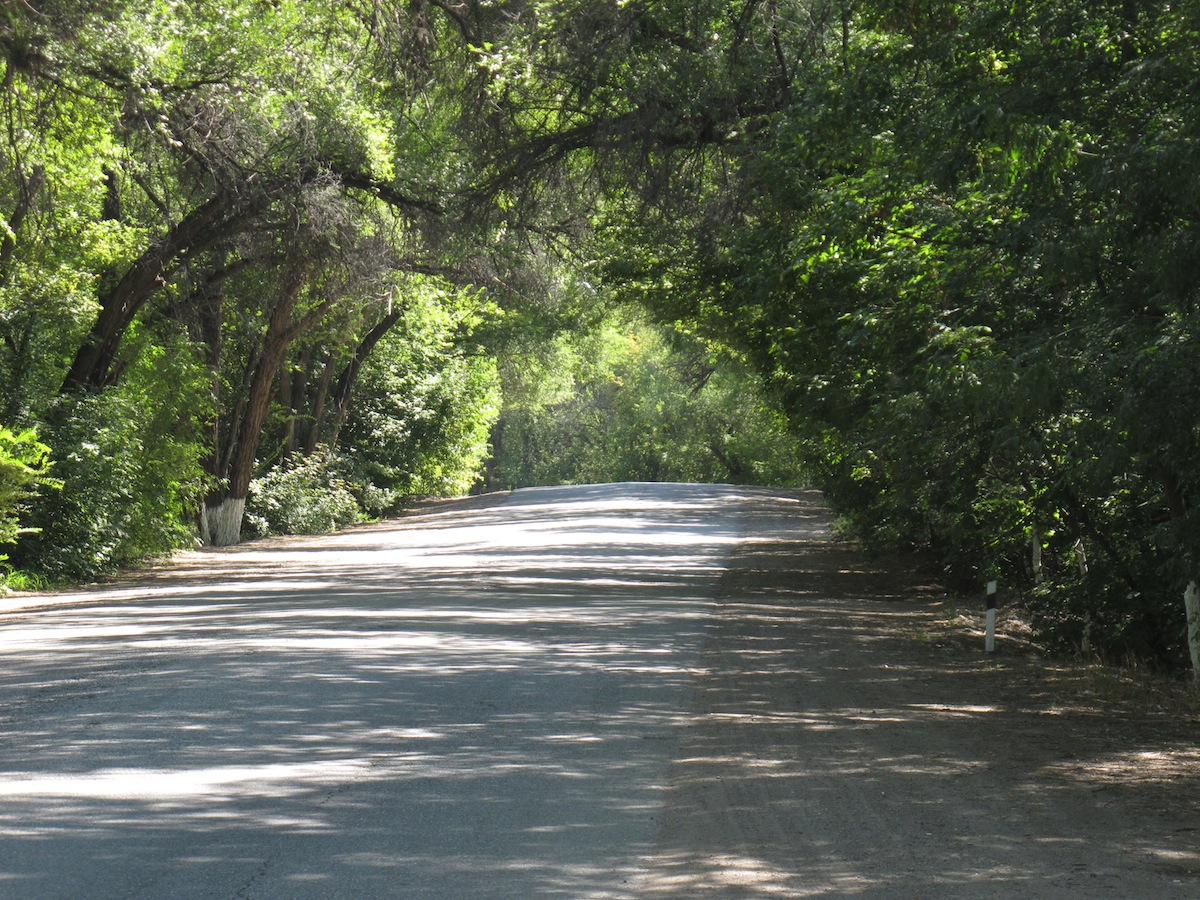 Den 10:e augusti nådde jag alltså Kina. Sedan dess har jag hunnit släpa mitt ekipage ytterligare 650 kilometer utan redogörelse på THE ESCAPE. Imorgon fortsätter min ikappskrivning. Jag vill även informera och förtydliga att jag befinner mig i ett filtrerat land. Jag saknar med andra ord tillgång till Facebook och kan därför inte besvara kommentarer. Genom en vänlig flickvän når era hälsningar mig oavsett men finns specifika frågor var vänlig skicka ett mail till erik@theescape.se.
/Erik