Tyfoiden har mynnat ut i sporadiska hostningar och THE ESCAPE ar pa benen igen. 2 dagar har avnjutits i Copacabana och pa Isla del Sol  vid Lake Titicaca i vastra Bolivia. Lake Titicaca ar en av varldens hogst belagna sjoar (3820 moh) och med snokladda toppar fran bergskedjan Cordillera Real i bakgrunden blir landskapet magiskt vackert.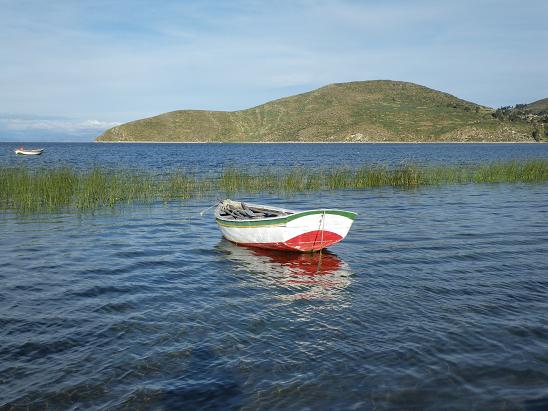 Star Wars. Pa nastan 4000 meters hojd, langt fran staders upplysta gator, bjuds det pa ett spektakulrat skadespel om man tiltar nacken en smula. Fran horisont till horisont, likt en enorm "Cosmonovaduk" tacks  himlen av miljoner stjarnor som aldrig vill ta slut. Never have I felt so small.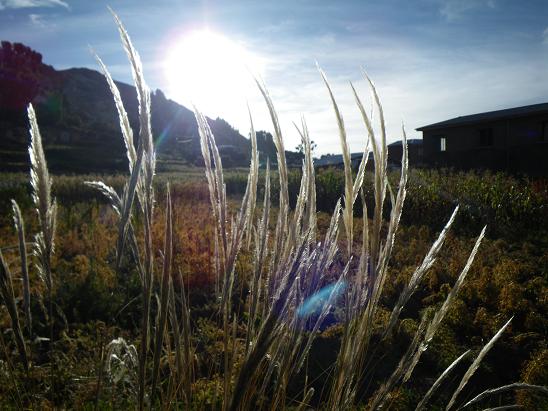 Gruppresa. Tillsammans med mina nyfunna Stockholmsvanner, Adam, Rasmus och Daniel rullar jag ikvall vidare till Cuzco i Peru dar hajpade Machu Picchu vantar.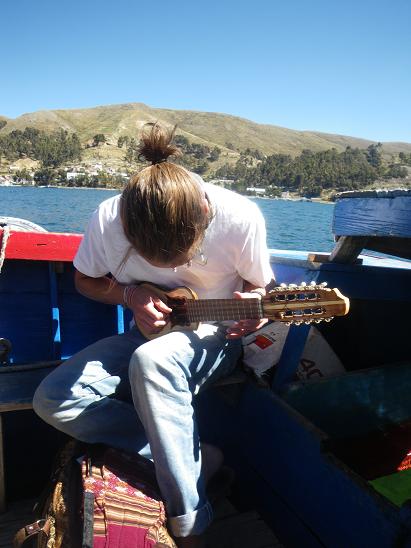 Daniel spelar pa sitt nyinkopta Bolivianska instrument, Charango, pa baten till Isla del Sol.
/Erik