THE ESCAPE in Starogard Gdanski, Polen. Idag har jag rullat mina första 100 polska kilometer. Jag lämnade färjan och den öststats-charmiga hamnstaden Gdynia i kraftigt snöfall vid 8 tiden. För ungefär en timme sedan nådde jag Starogard Gdanksi som ligger cirka 60 km söder om Gdansk. Det har varit en grå dag. Visst tänker man sig Polen som ett ganska grått och slitet land? Fasader utan färg, hundskall, stängda butiker och en enslig farbror med hängande huvud. Min förutfattade bild av Polen måste till viss del stämma för dagen har innehållit allt detta. Det kan självklart också bero på att det råkar vara mulet och grått väder och att i princip allt är stängt på söndagar. En liten färgklick i det gråa fick jag för en stund sedan när jag träffade Tomasz. Jag cyklade förbi denna unga man inne vid torget i byn och frågade om han kände till något vandrarhem. Istället för att förklara hur jag skulle cykla på engelska med kraftig polsk dialekt gick han bredvid och visade vägen till vandrarhemmet som låg tjugo minuter bort. Därefter fungerande han som tolk och hjälpte mig att bära upp packväskorna till rummet. Även i Polen är folk vänliga.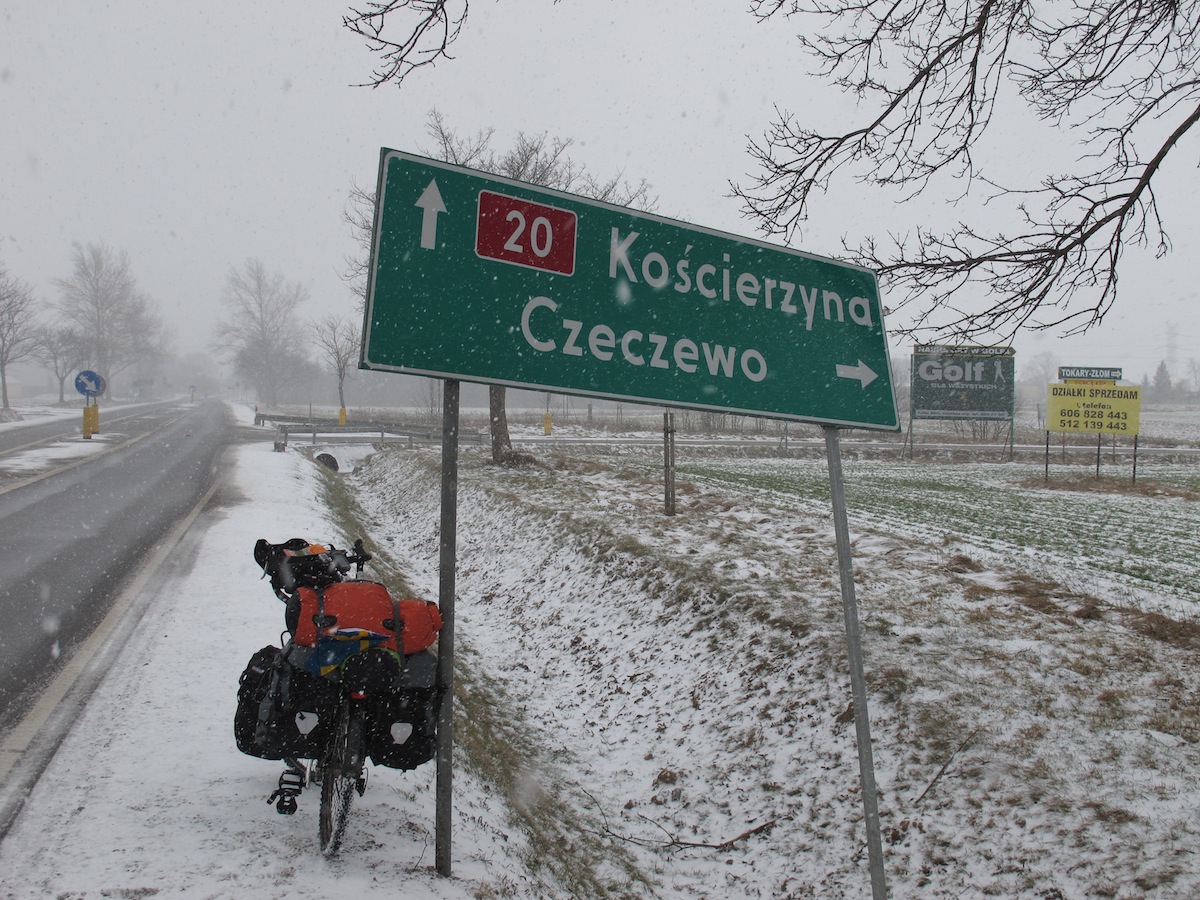 Jag har på förhand blivit varnad för trafik och vägar i Polen och initialt var tanken att cykla genom östra Tyskland. Det blir dock en omväg och jag väljer därför att fortsätta söderut genom Polen, mot Tjeckien. Jag hade inga bekymmer idag. Det märks att polackerna är generösa på gasen men på de landsvägar jag cyklat på har det varit relativt lite trafik, tomt på lastbilar och gott om utrymme. Planen är att fortsätta sick-sacka på mindre vägar, trots att det gör färden något längre. SAFETY FIRST - är ett av ledorden på THE ESCAPE.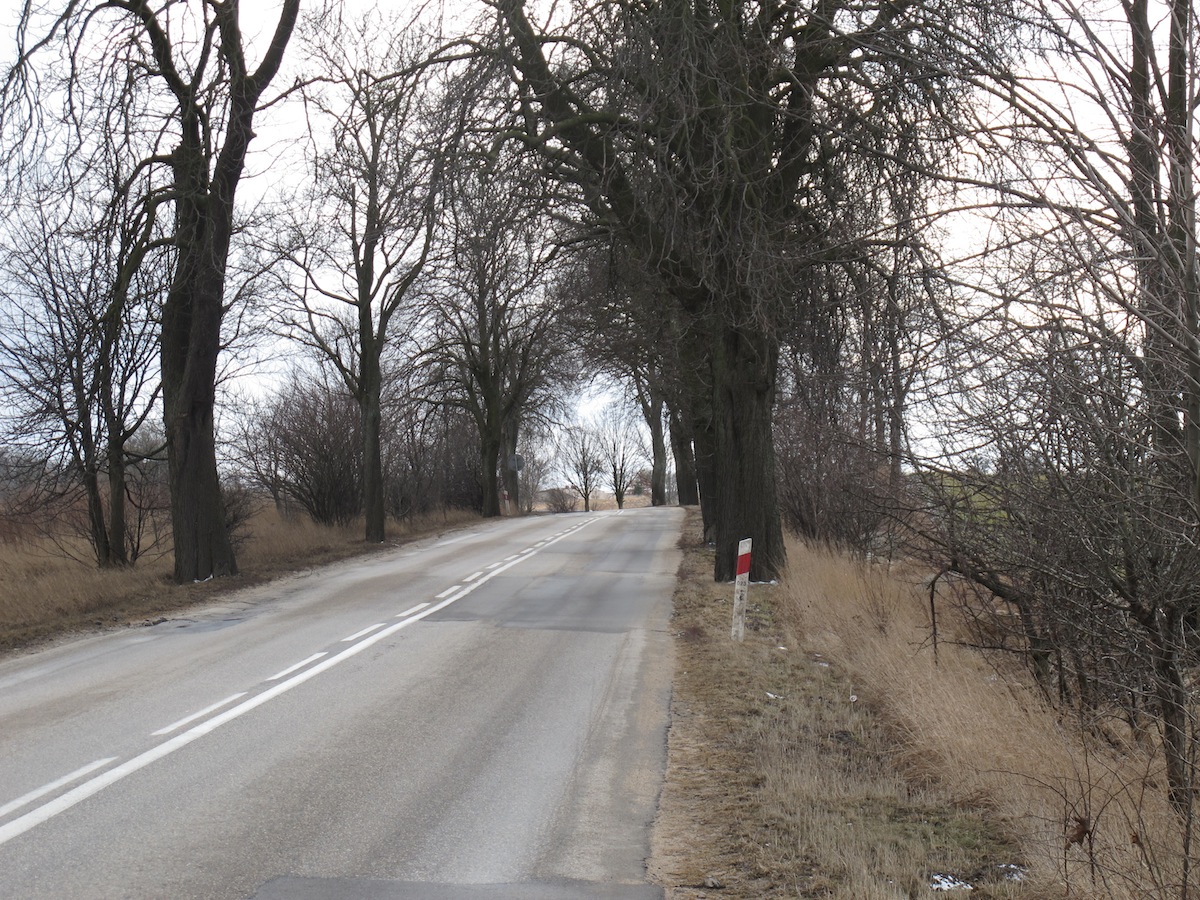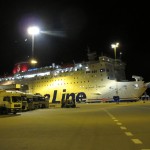 Ett par meningar om färjan från Karlskrona till Gdynia är också på sin plats. Man kan lugnt konstatera att det var en kryssning i genuin THE ESCAPE -anda. Flykten från bondgården kanske man skulle kunna kalla det. Enarmade banditer, sunkig buffé inklusive vin på tapp, nergångna 50-taggare, ungdomsgäng från Skåne med tribals och piercings och ljuva dansbandstoner. Gissa vad min underhållning var?
Värt att notera är också att jag ska sluta snusa. Endast tre dosor finns med i packningen och tanken är att kommande månad blir avvänjningsperiod. Någon föreslog en snus för varje nytt land. Jag gissar att jag kommer att behöva en moralhöjare något mer frekvent än så.
Imorgon är siktet inställt på Chelmza, drygt 110 kilometer från min nuvarande plats.
/FLYKTEN