Efter en lucka i rapporteringen fran Latinamerika kommer nu uppdatering och recap fran de senaste fem dagarna som med vindens kraft tagit mig fran Syd till Centralamerika. Buss, tag, motorcykel och flygplan. Min senaste transportmetod ar ny pa THE ESCAPE och inneholl sa mycket mer an transport fran punkt A till B. Morgonen den 7/7 sattes det segel utanfor Cartagena och var vojage mot Panama inleddes. De tva forsta dagarna var fruktade da de skulle spenderas pa oppet hav och jag tenderar att bli kraftigt sjosjuk. Trots svall i maktig storleksklass lyckades jag halla tankarna upptagna da jag tilldelades fiskeansvar. Som sann extremfiskare och 2,5 meter segelfisk i loggboken var det givet vem som skulle se till att det fanns mat pa bordet. Sjalvklart skottes uppdraget prickfritt och proffesionellt.
135 cm och 20 kg "Dolphin Fish" eller "Dorado". Erkand sportfisk som jag slapade in utan fiskespo - enbart lina.

Ovan till hoger; Nykokta och nyfangade skaldjur. Nedan andra fran hoger; Baten, "Fritz the Cat"

Morgonen den 9/7 nar vi Panama´s paradisskargard San Blas och vara farvatten blir lugnare tack vare skydd fran rev och palmkladda oar. 1000 nyanser av blatt. I San Blas sanker vi tempot och de tre sista dagarna tillbringas till stor del med ankaret pa botten i kristallklara vikar. Karibiska Havet´s bla reflektioner ar fenomenalt vackra och smaragd blatt vatten och neonblaa natter trollbinder ogonen. Not much on the agenda. Dagarna pa 50 fots katamaranen i San Blas gar i siestatempo. Lasning, snorkling och ljusterfiske (spear fishing) varvas med frosseri av nyfangad krabba, hummer och havskrafta. Att sorpla pa en klo och en kall med en orange karibisk solnedgang i bakgrunden satter sig pa nathinnan.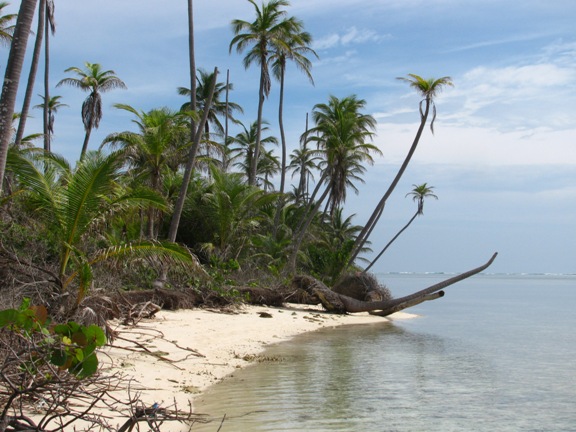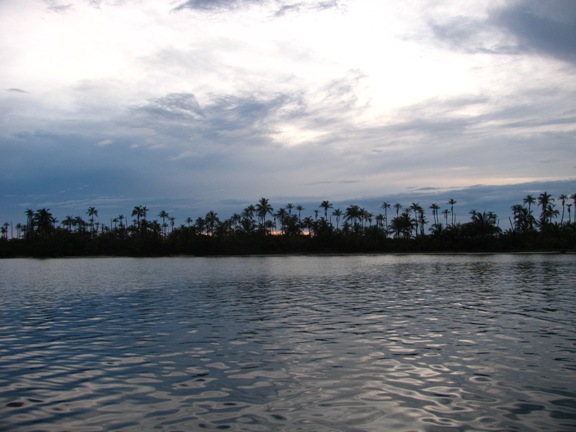 Efter underbara dagar till havs befinner jag mig nu i amerikaniserade Panama City. Mer om staden och kommande planer i Centralamerika inom kort.
/E