Här kommer en förhandsdikterad vändning och överraskning. Jag komponerar rader på 10 000 meter och rör mig i sanslös fart i västlig riktning. Jag flyger mot ljusa sommarnätter, grillfester och färska räkor. För en kort stund flyr THE ESCAPE från cykelflykten. När dessa höghöjdsrader publicerar sig själva har jag inlett ett drygt två veckor långt sommarlov i det land jag älskar mest av alla med de människor som betyder allra mest.
Informationen har inte spridits via THE ESCAPE förrän nu med anledningen av att jag velat överraska mina föräldrar. Om allt går väl smyger jag på imorgon kväll (läs idag 13/7) fram bakom husknuten på vår familjs sommarhus i Hunnebostrand på västkusten. Det kittlar kraftigt i magen när jag försöker förutse mina föräldrars reaktion.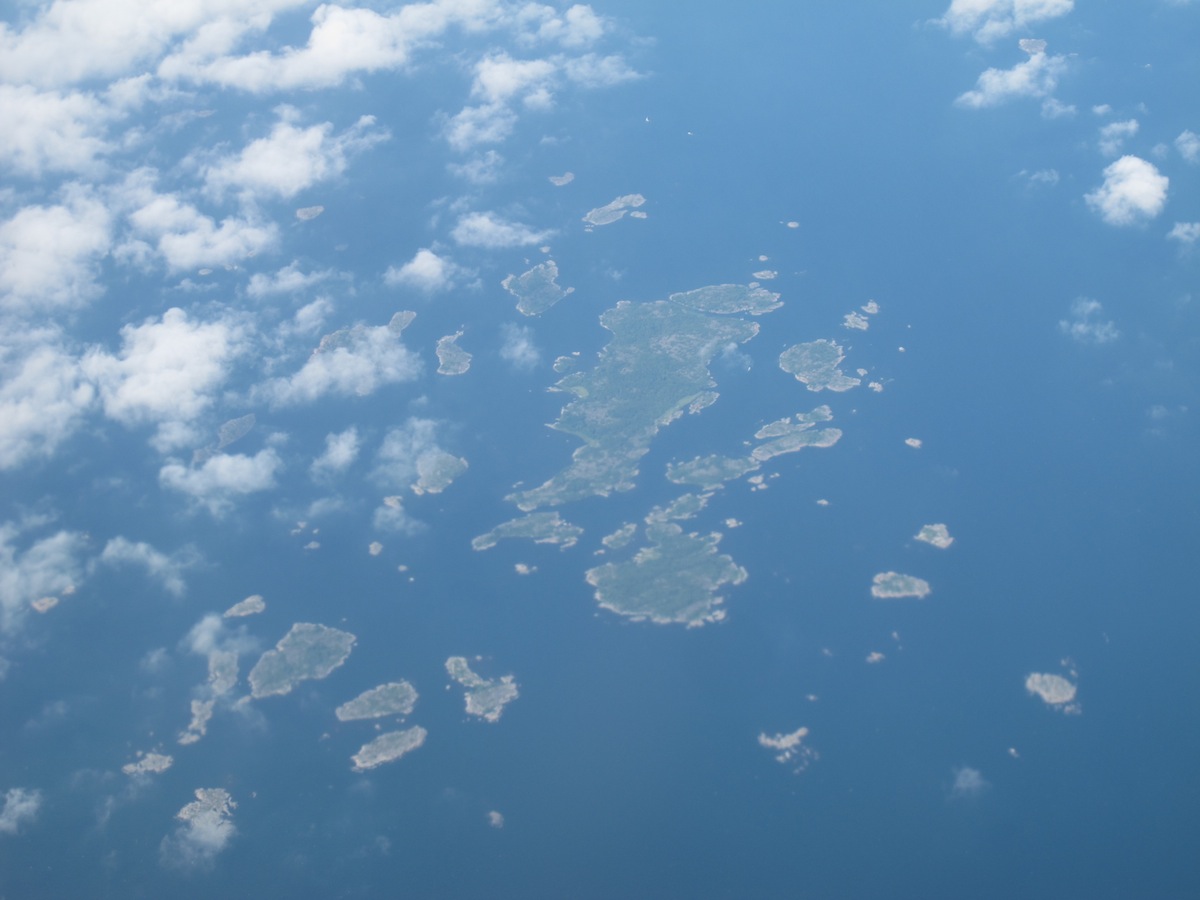 Inflygningen över Stockholms skärgård i kombination med "Stockholmskyss" med Lars Winnerbäck frambringade ett rus av dopaminer och hårresande rysningar.
/THE SWEDISH ESCAPE