THE ESCAPE in Erzurum! Jag sitter i en mjuk skinnfåtölj i en sliten men charmig hotellfoajé, tuggar potatischips och sippar på en välförtjänt kall. För att behålla den autentiska känslan av elementen har jag väntat med varm dusch och tvagning. Efter nästan fyra dygn i fält och 330 kilometers nötande stramar huden skönt i ansiktet, oljefläckarna täcker alla möjliga delar av kroppen och dammet från vägarna har gett mina blonda lockar en knastrig konsistens. Jag känner mig väderbitet nöjd när jag nu tänkte sammanfatta de senaste dagarnas äventyr i text och bild.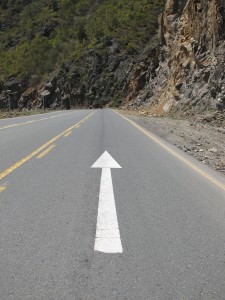 Den ofrivilliga vilan i Trabzon, på grund av min trasiga fälg, gav en kraftig dos energi som jag haft nytta av under de dryga 30 milen från kuststaden. När jag lämnade Trabzon på eftermiddagen den 30/4 och Svarta Havet försvann bakom mig var jag glad att vara tillbaka i rörelse. Vägen började tidigt luta åt fel håll men trots det hann jag 45 kilometer på ett par timmar innan jag slog läger på en lekplats intill en liten vägrestaurang. Dagen därpå fortsatte stigningen mot ett pass på 1900 meter. Jag både njöt och led av den stekande solen, nedförsbacken efter passet svalkade skönt. Den frodiga och gröna kusten vid Svarta Havet förändrades successivt och gick först över i barrskog och därefter i ett kargt och torrt landskap. Bergsmassiven gick i en gulbrun färgskala och de högsta topparna var fortfarande snöklädda. I dalarna ringlade sig floder av smältvatten som gav liv till vegetation och en grön färgklick i kontrast till det annars ökenliknande landskapet. Natt två i fält blev ett par mil utanför staden Gumushane.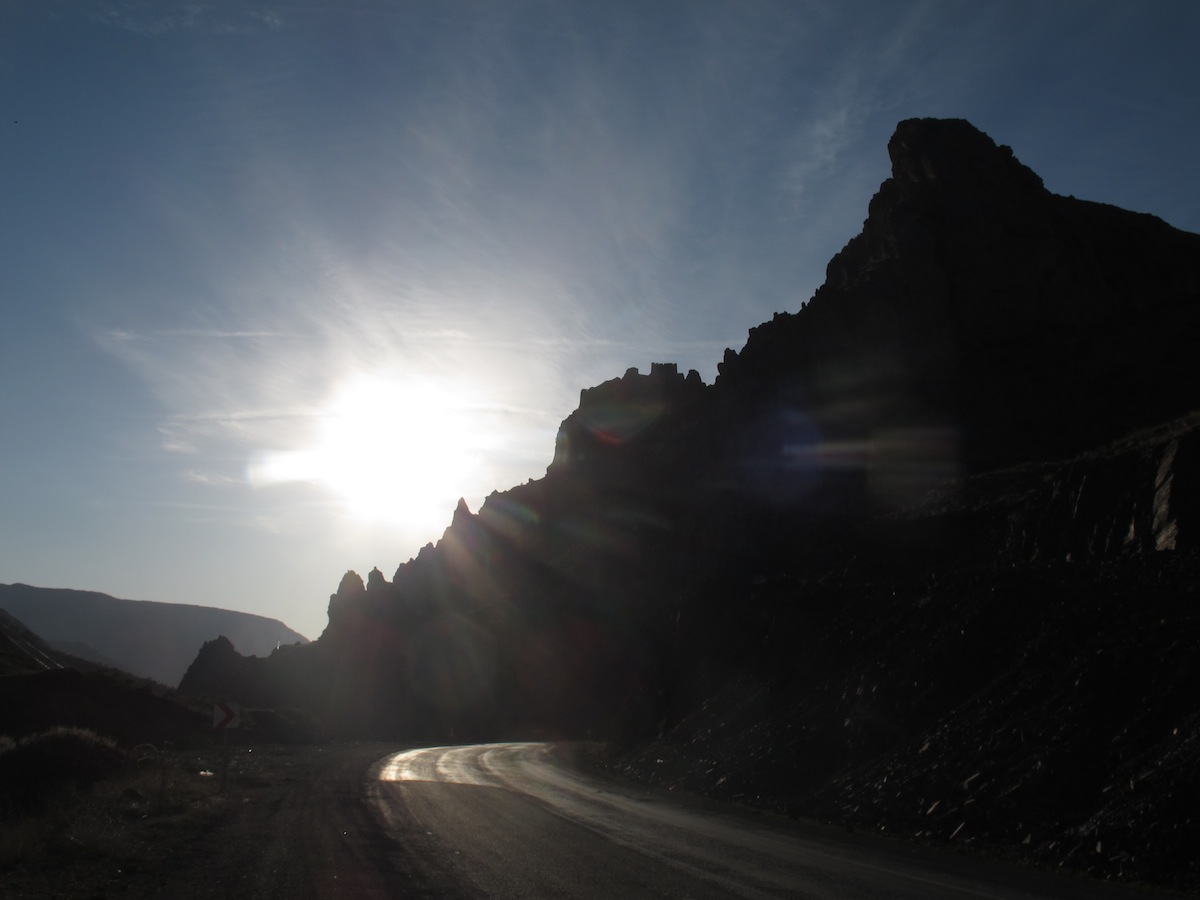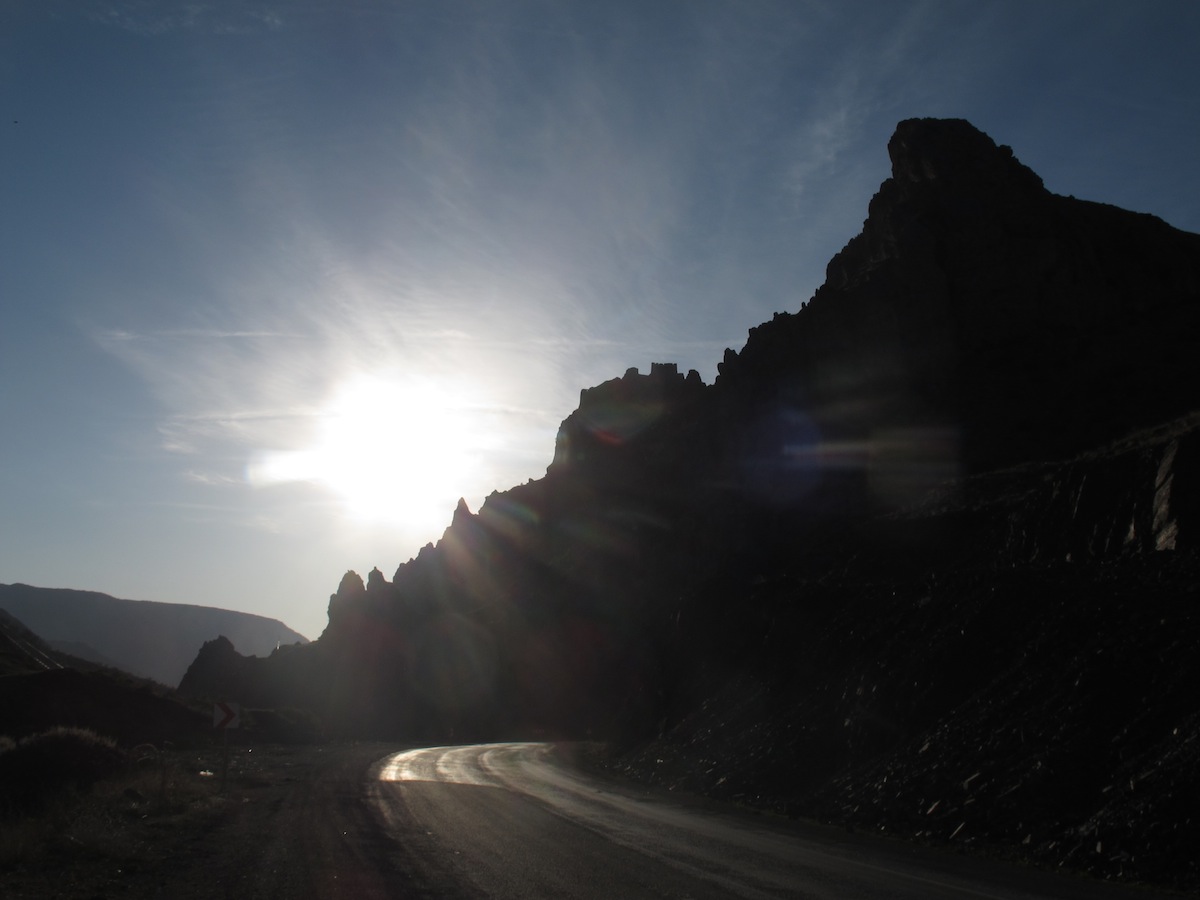 Gårdagen spenderades även den under klarblå himmel och i stekande sommarvärme trots relativt hög höjd. Jag fortsatte trampa i makalöst vackra landskap och stannade till för en liten lunchuppdatering från Bayburt innan jag satte fart mot resans hittills högsta pass på 2400 meter. Klättringen var utmanande och slitsam men mina vägkollegor i lastbil såg med tutans hjälp till att hålla mig motiverad. Efter ett par timmars frustande i kraftig uppförsbacke var jag ovan trädgränsen och bjöds på en magisk utsikt över bergen och dalen nedanför. Jag susade ner på andra sidan, lyckades slå fartrekord (65,1 km/h) och slog sedan upp läger precis innan solen gick ner.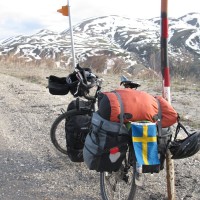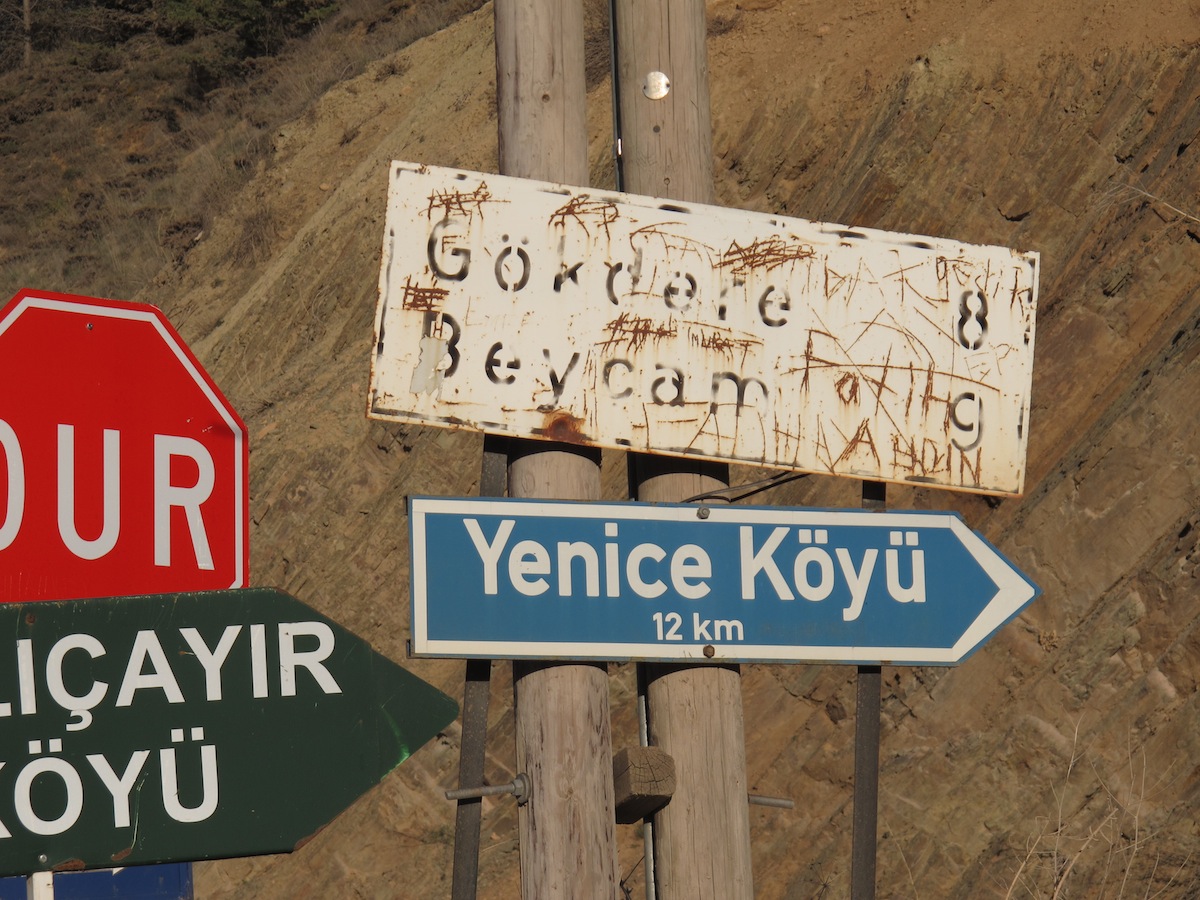 Imorse vaknade jag upp till det där moralsänkande men samtidigt mysiga ljudet av regn mot tältduken. Jag plockade fram mina vattentäta strumpor från Sealskinz, gav mig ut i nederbörden och krigade de sista sex milen till Erzurum. Det regnade och haglade från alla håll och kanter, åskan mullrade på avstånd och blixten lyste upp en annars mörk himmel. Blöt men glad firade jag min ankomst med en kopp värmande té på ett litet vägcafé i utkanten av Erzurum. Nu väntar två dagars vila och förberedelse inför Iran som bara är ett par hundra kilometer bort. Veckoslutet kommer ge en något frekventare uppdatering på THE ESCAPE.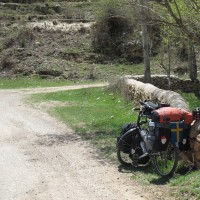 /Erik