Like a trip to the moon. Uppdatering och lagesrapport fran Bolivia. Tre handelserika dagar har spenderats i ett udda och surrealistiskt manlandskap i sydvastra Bolivia. Forutom 12.000 kvadratkilometer kritvit saltoken bjods det pa vulkaner, lamor, gejsrar, 12 meters kaktusar, flamingos, roda sjoar och sjukhusbesok.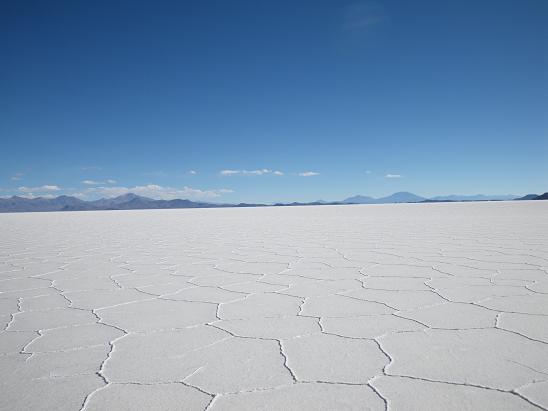 Det var en tyfoidstukad och syrgashog jorden-runt-resenar som igar kom tillbaka till "civilisationen" i Uyuni. 40 graders feber, kramper, yrsel och frossa i en oken, 4500 meter over havet, ar inget jag rekommenderar. Efter ett gang tester och prover pa sjukhuset igar kvall hoppades jag fa addera malaria eller denguefeber till min samling av tropiska sjukdomar. Second time. Bittert nog fick jag alltsa diagnosen tyfoid som nu blivit en dublett i samlingen. (Senast i Nepal) Efter lite antibiotika, vatten, somn och hotelluppgradering med TV pa rummet ar jag pa benen igen.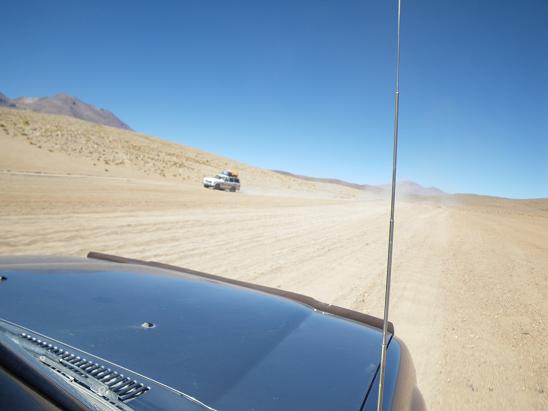 Innan febern slog in hade jag 2 dagar i gott fysiskt skick da de fantastiska och varierande landskapen kring Uyuni kunde uppskattas till fullo. 6000 meter hoga berg i 6-7 olika nyanser, vind och glaciarformade stenar, sanddynor samt grona, roda, bla och uttorkade sjoar.


Ovan, till hoger, Johnny och Emily fran England som tog hand om sjuklingen.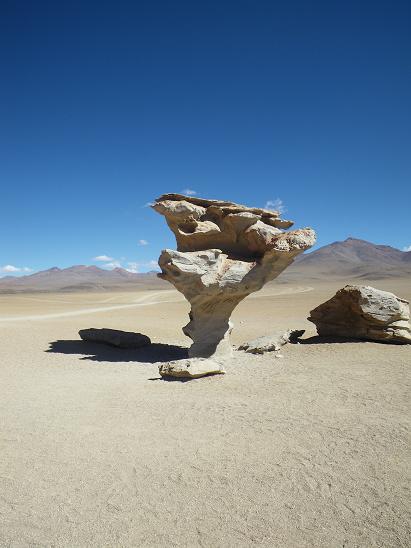 Time for motion. Ikvall gar resan vidare till La Paz.
/Erik