Testosteron. En enorm laktare med testosteron. Idag stod jag i klacken pa ett klassiskt Argentinskt fotbollsderby. Independiente-Racing pa "Tomas a Duco Stadium" i Buenos Aires.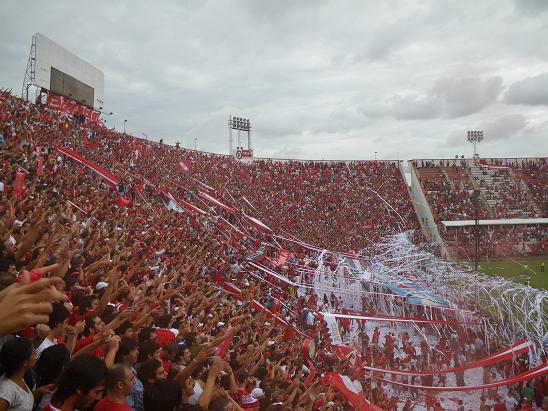 Hatet mot motstandaren och karleken for sina egna uttrycktes i form av bengaler, kvittorullar, rokfacklor, sang, trummor och bläck-täckta overkroppar. Under 90 minuter stod, hoppade, klattrade och hangde en hel kurva med 25 000 rodkladda fanatiker som lever for sitt lag.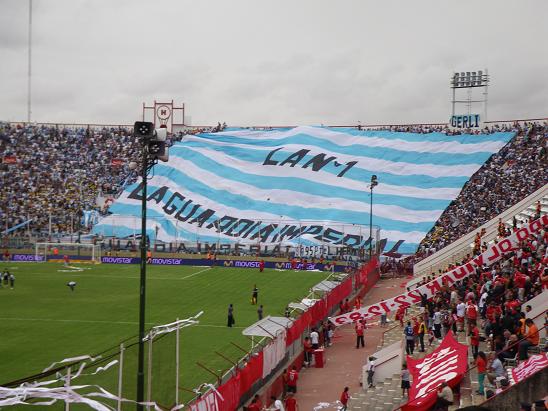 Hernan, som ar en inbiten Independiente supporter ordnade biljetter och sag till att jag inte omkom i kaoset. "No money if you get robbed, good shoe if we have to run". Jag vill likna det med att ga till en djupark dar djuren slappts losa. Galningarna har far publiken pa ett Stockholms-derby att likna en somnig golf-publik.
Matchen slutade 2-0 till Independiente och vi har precis mellanlandet i lagenheten innan festen fortsatter pa krogar, barer och klubbar in pa smatimmarna. "DALE ROJO" - Go Red!
/Erik