Efter en dryg månad i Nepal har det blivit tid att lämna taket och återigen göra en kontrastskarp förflyttning, denna gång till framtidsstaden Hong Kong. I Hong Kong och Macau var jag också 2008, även då kom jag flygandes från Nepal. Jag ser mycket fram emot kommande återbesök till levande marknader, välputsade höghus och storstadspuls. I Hong Kong tillbringar vi någon vecka innan äventyren fortsätter på ny kontinent, mer om detta inom kort.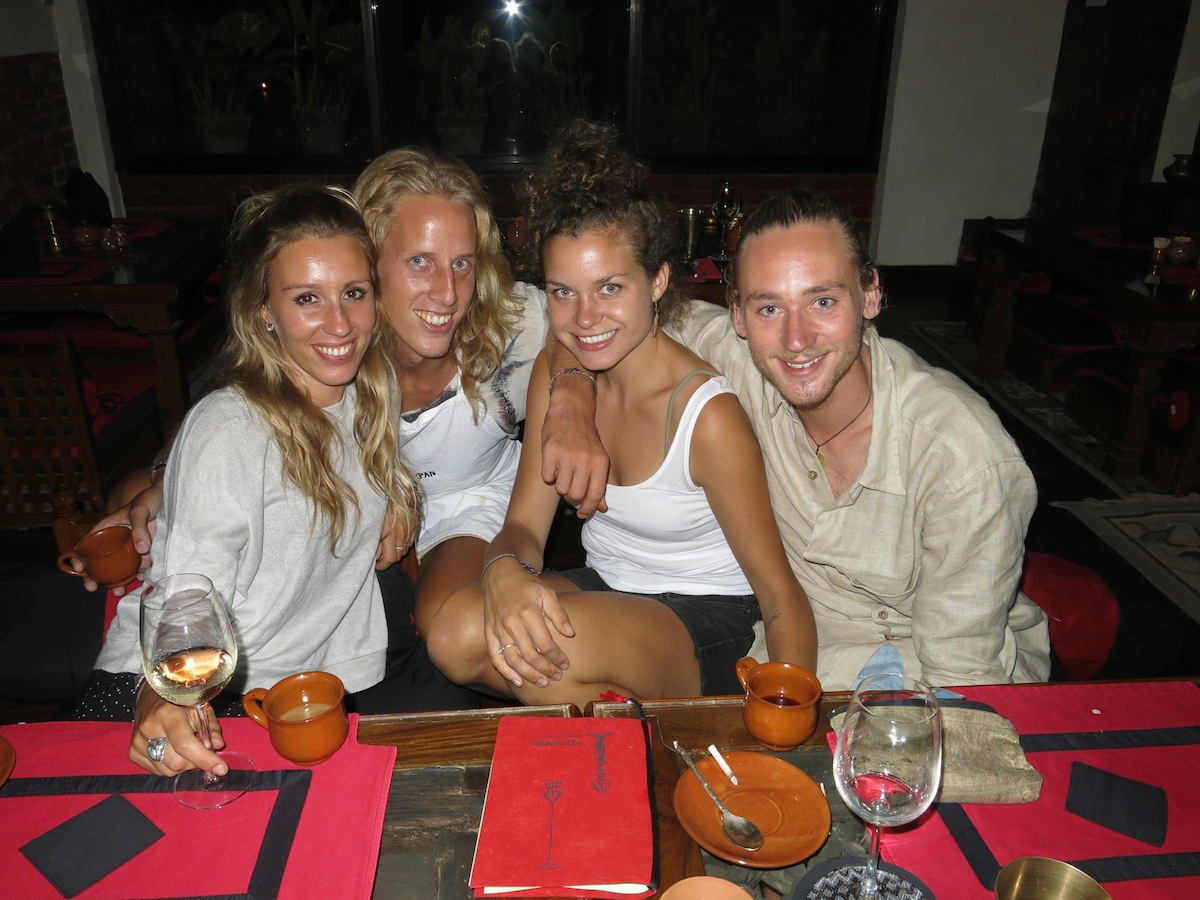 Bild ovan; Igår kväll firade vi svensk nationaldag tillsammans med Chris och Nicoline från Amsterdam, samma härliga vänner som vi körde motorcykel med kring Pokhara (se: EROTIC ENFIELD). På The Dwarika's Hotel, ett femstjärnigt hotellkomplex i Kathmandu, gick vi loss på traditionell nepalesisk 6-rätters och ovanligt smakrika viner. Missa inte posten KIDS OF NEPAL och se till att följa oss på Facebook för frekventa uppdateringar!
Bild nedan; Solnedgång i Kathmandu tidigare idag.
/Erik