I två olika avsnitt har jag tänkt sammanfatta tjugo bortkopplade och mångskiftande dagar på vår planets tak. Inte bilder, kanske inte ens ord, gör landskapen rättvisa och jag rekommenderar filosofen inom oss alla att besöka Himalaya innan graven väntar. Till dess får filosofen hålla till godo med en sparsam samling ord och en givmild laddning pixlar. I två bildfokuserade poster vill jag förmedla den dagliga tillvaro av lugn och extas som vi haft den senaste tiden. Damer och herrar, THE ESCAPE ger er höghöjds-E i digital form.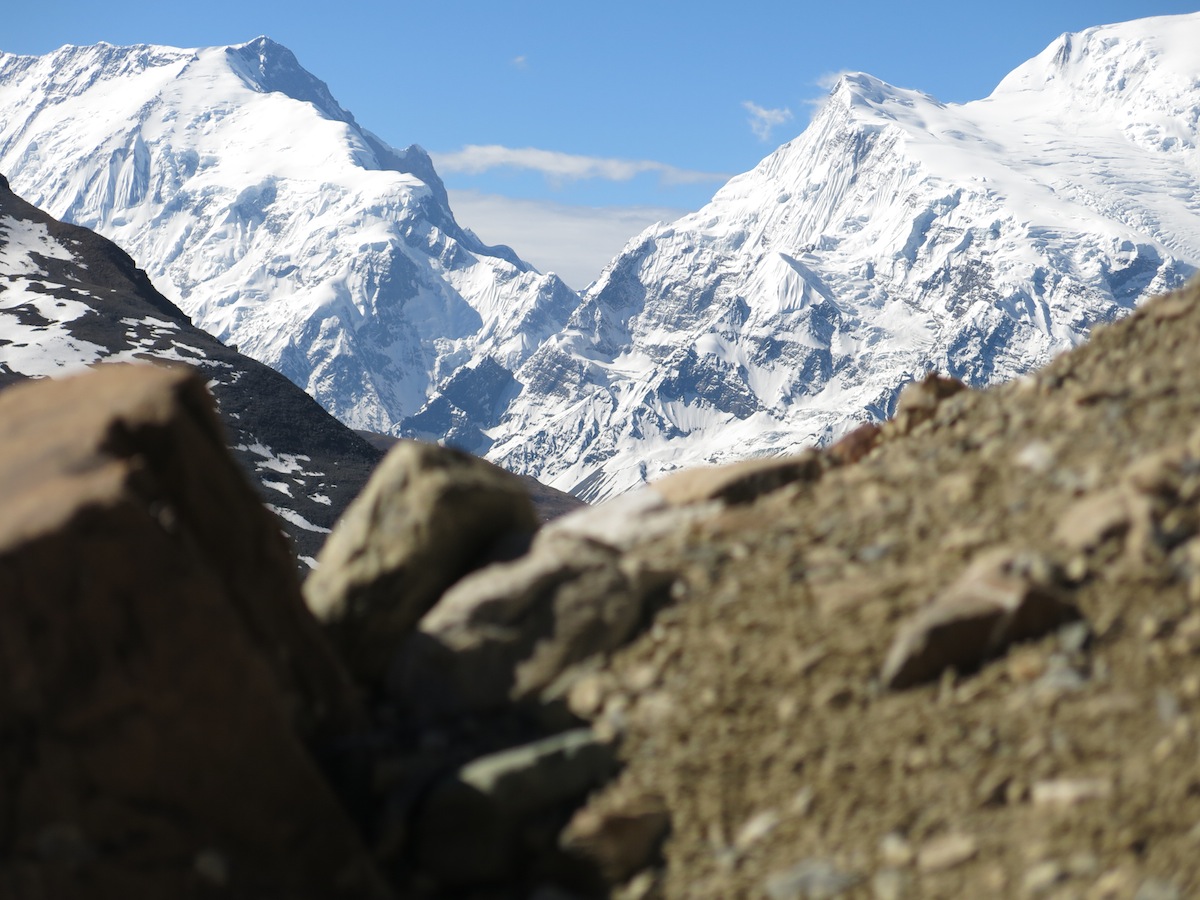 Vi lämnade Pokhara i början av maj och från bergsbyn Besisahar, på 700 meters höjd, började vi nöta skosulor i nordlig riktning. Vår vandring, i reservatet Annapurna, skulle ta oss till de storslagna höjdpunkterna Thorung La Pass och Lake Tilicho på drygt fem kilometers höjd. I tolv dagar knatade vi i behaglig takt från låg till väldigt hög höjd. Vi tillät tid dels för acklimatisering och dels för att vi har den arbetslösa förmånen att leva utan tidspress. I maj månad är turister färre till antal då monsunen hägrar och lederna var ofta tomma. På förhand misstänkte vi att vi skulle få leva med molntäta skyar men lyckligtvis har vi genomgående haft strålande väder. Annapurna, som är ett av världens mest välkända områden för vandring, möjliggör genom stugor, gästhus och mindre hotell en långpromenad utan tälttvång. Det är sällan mer än två till tre timmar mellan samhällen och mer än ofta fastnade vi på soliga uteserveringar med bok i ansiktet och kall öl i näven. Emellanåt lät vi musik ge ännu en dimension till redan sagolika omgivningar, vi stannade intill boskapsdjur nya till världen och åt generösa måltider trädgårdsproducerad mat. De första fyra dagarna var fysiskt utmanande och kroppen kändes mosig men precis som med alla andra fysiska aktiviteter vänjer sig kött och ben till den rörliga tillvaron. När vi väl nådde över 4000 meter var våra kroppar starka, väl acklimatiserade och det avslutande rycket i tunn luft mot 5416 meter var tufft men hanterligt. I ytterligare en vecka fortsatte vi, med oavbruten nedförsbacke, strosade runt bland de rogivande bergsmassiven och i förrgår flög vi med propellerflygplan från Jomsom tillbaka till Pokhara.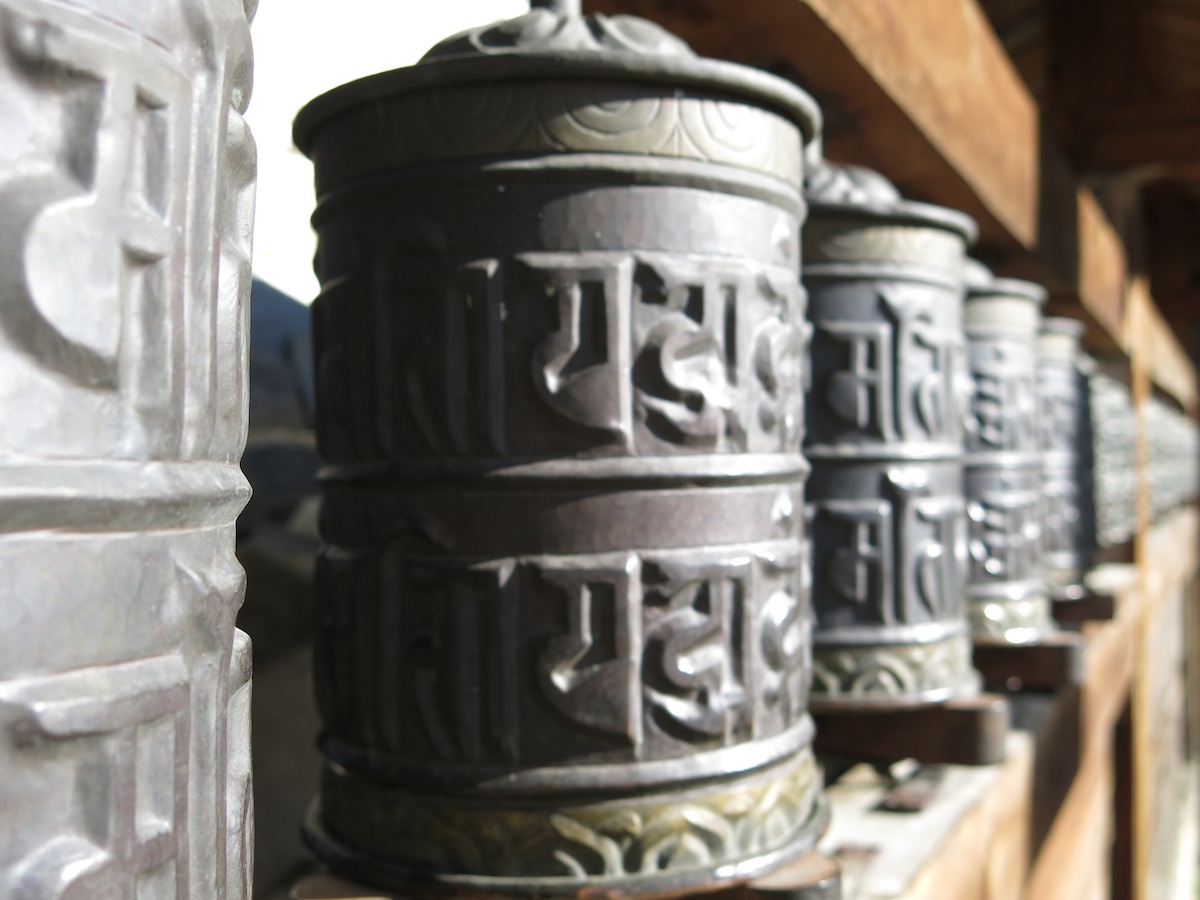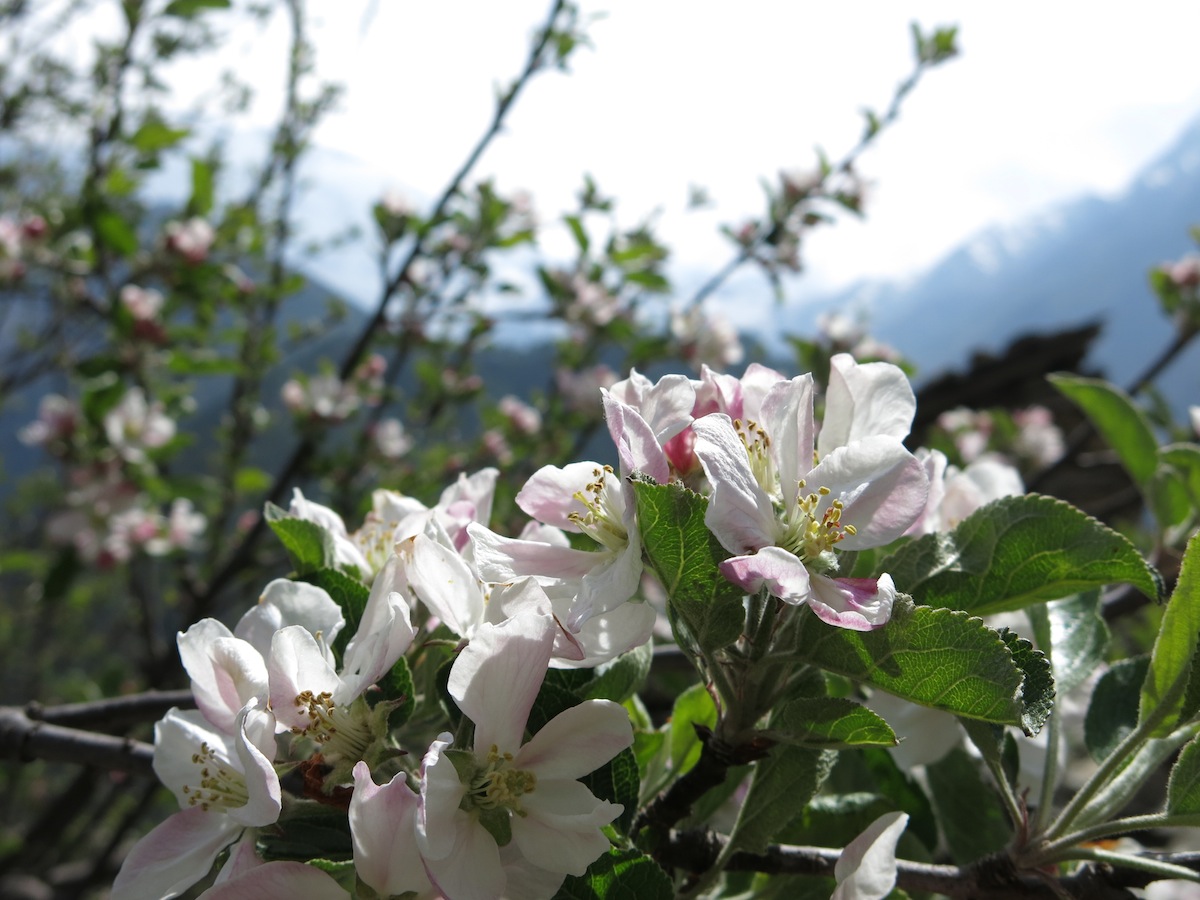 Bild ovan; Vi lämnade tropisk hetta för en resa tillbaka i årstid. På mellan 2 och 4 kilometers höjd har vårkänslor adderat till upplevelsen.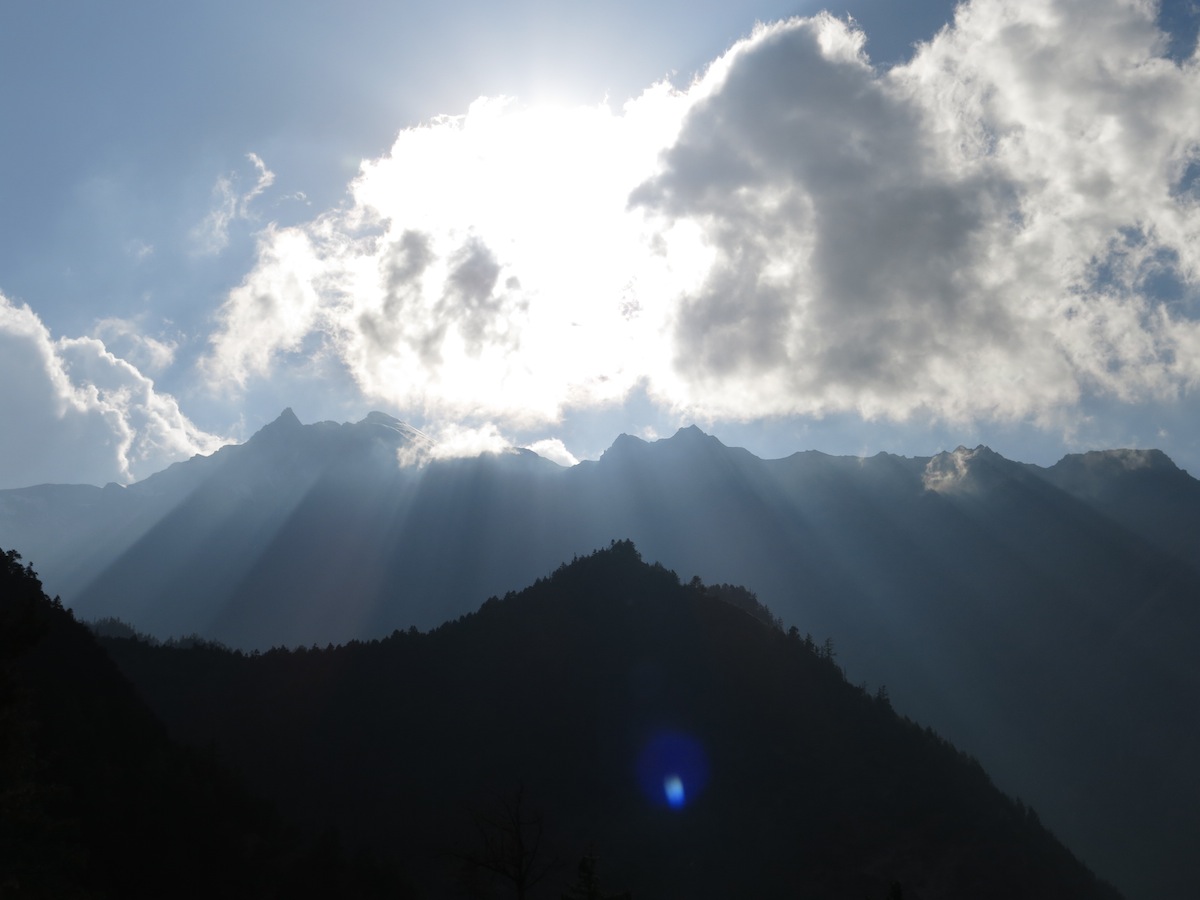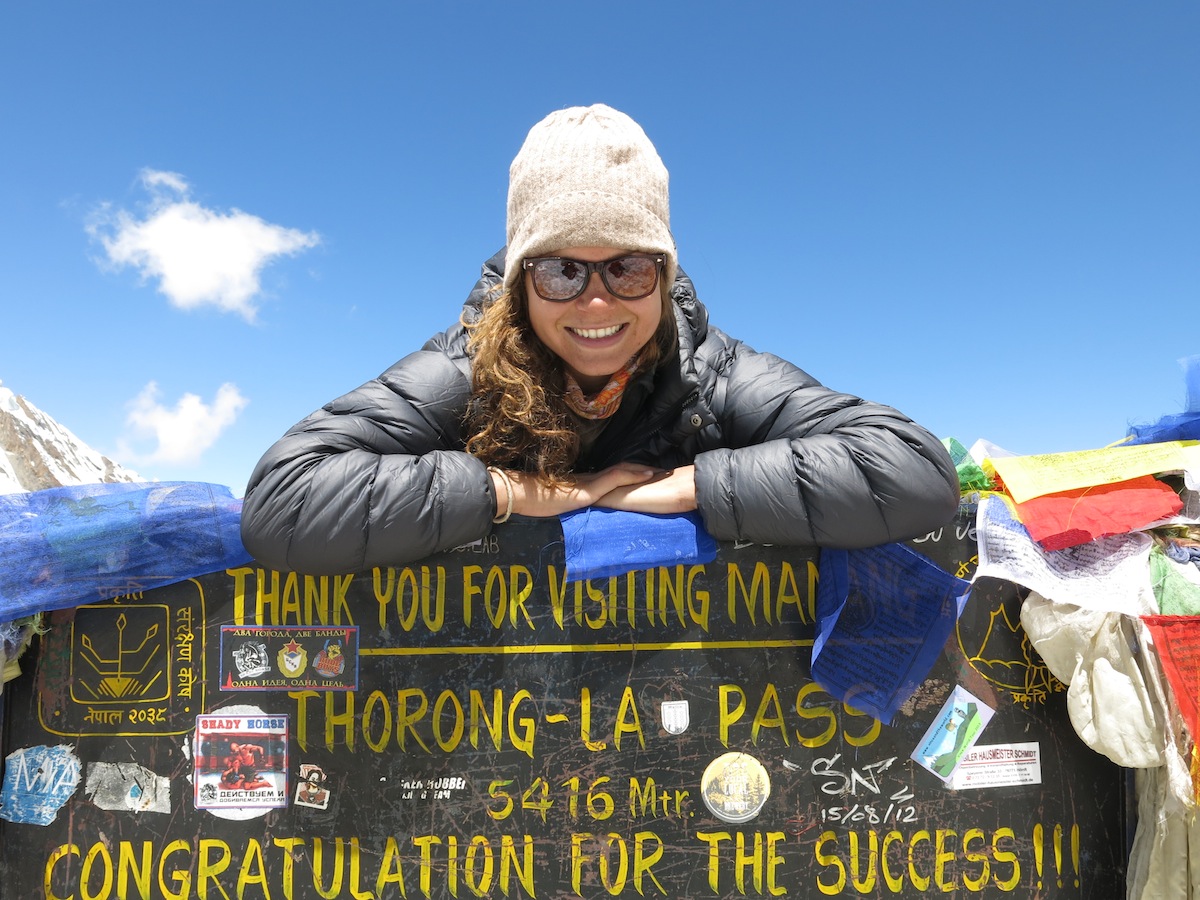 Bild ovan; Nicole på 5416 meters höjd i Himalaya.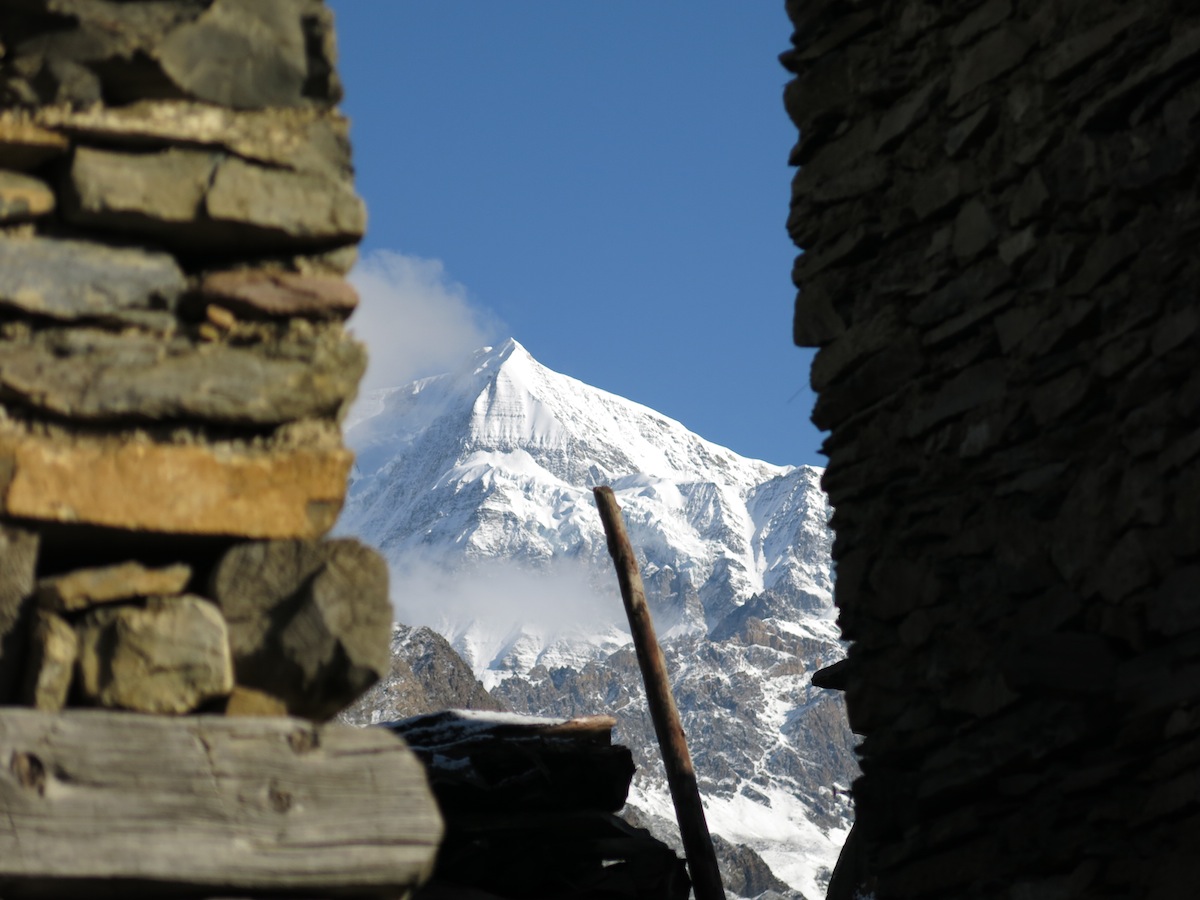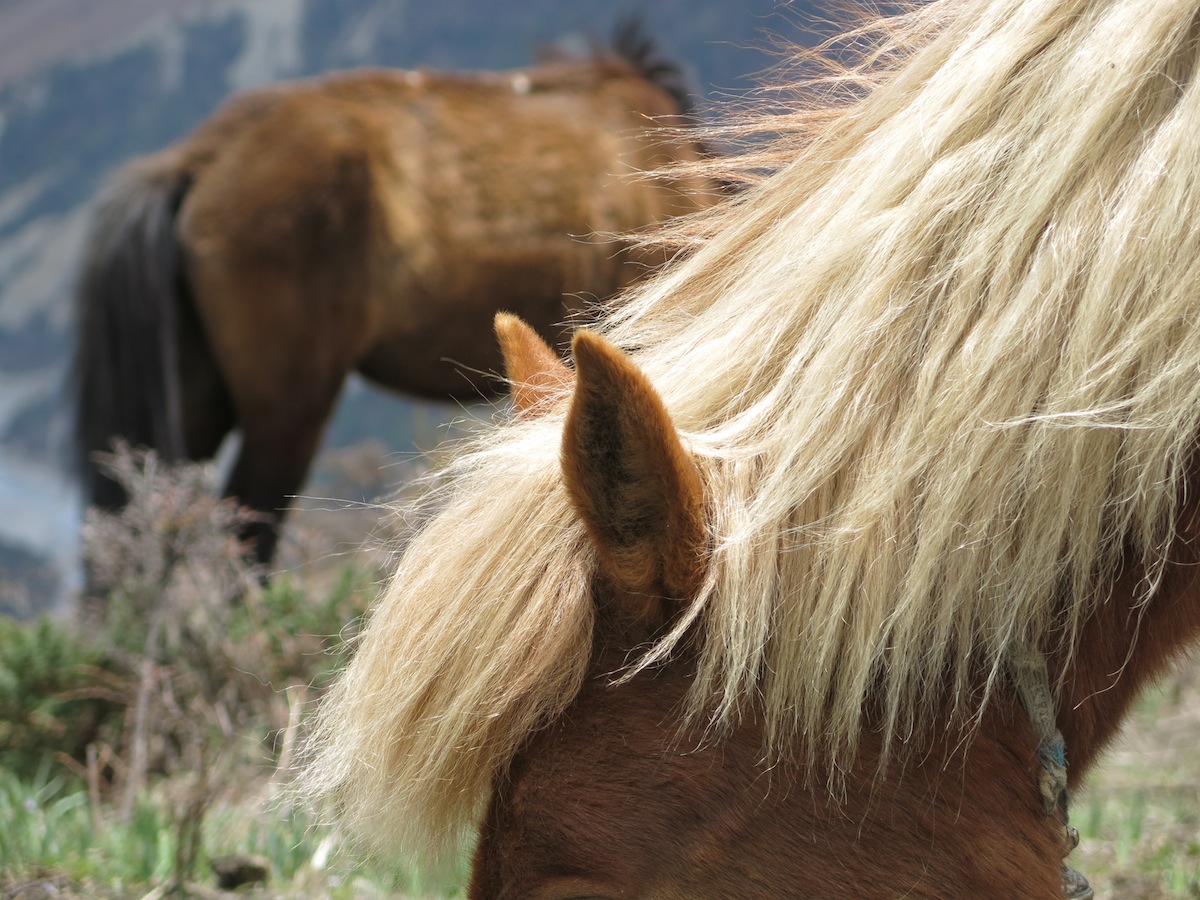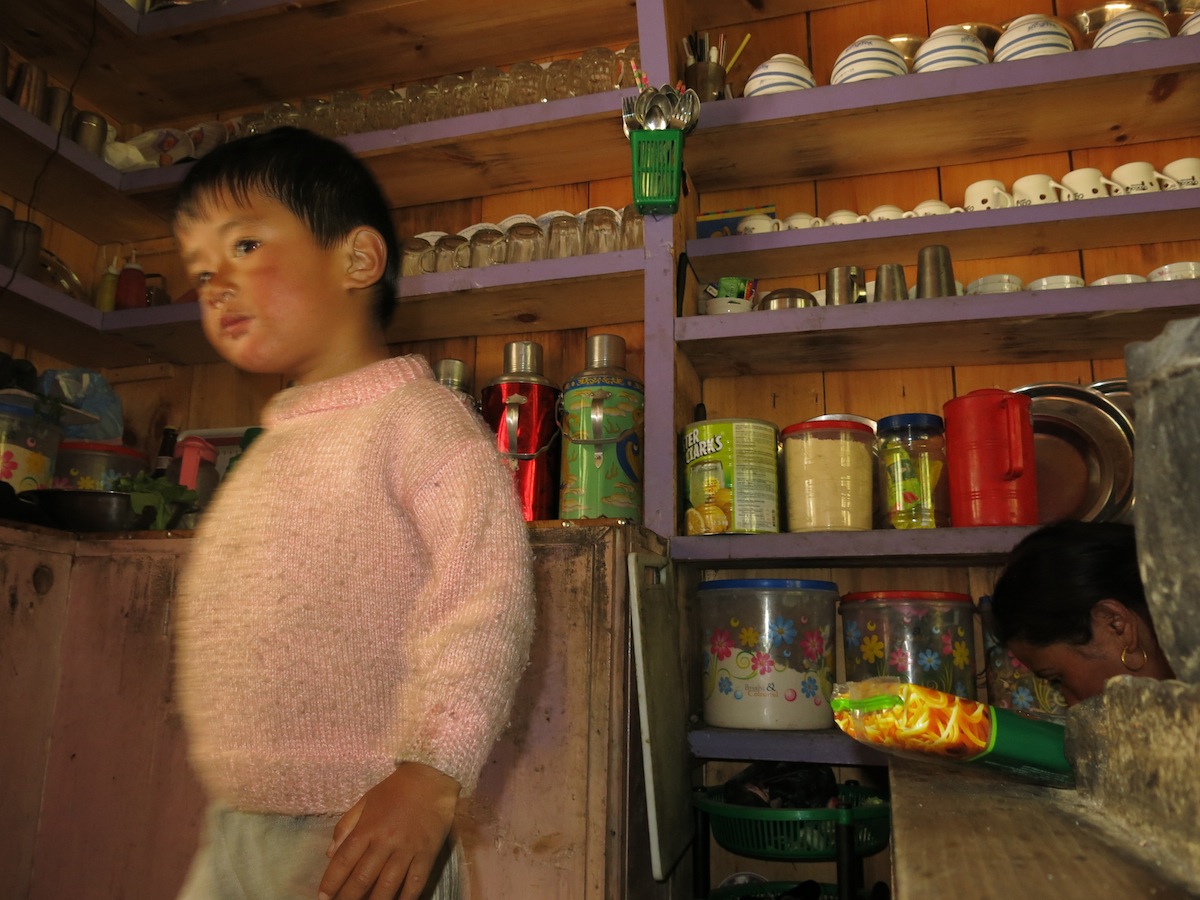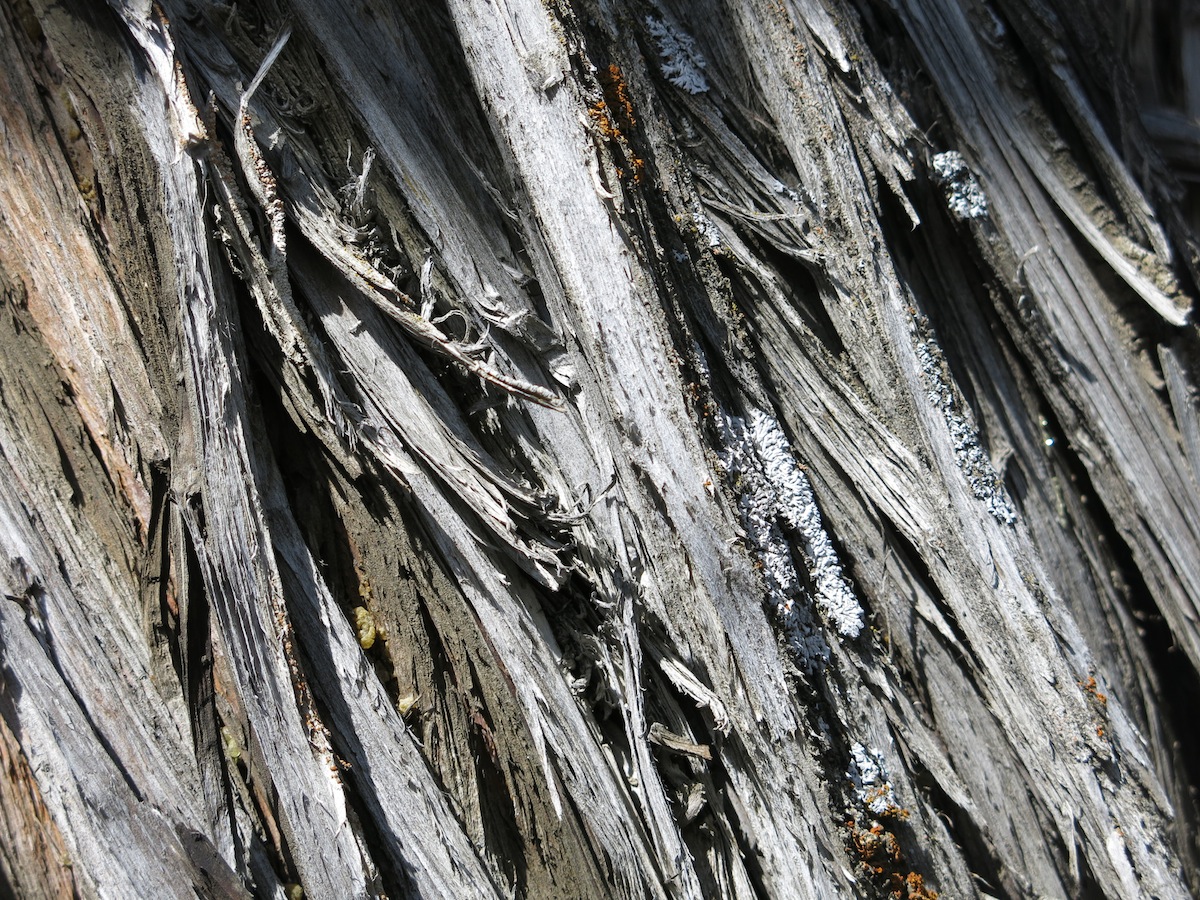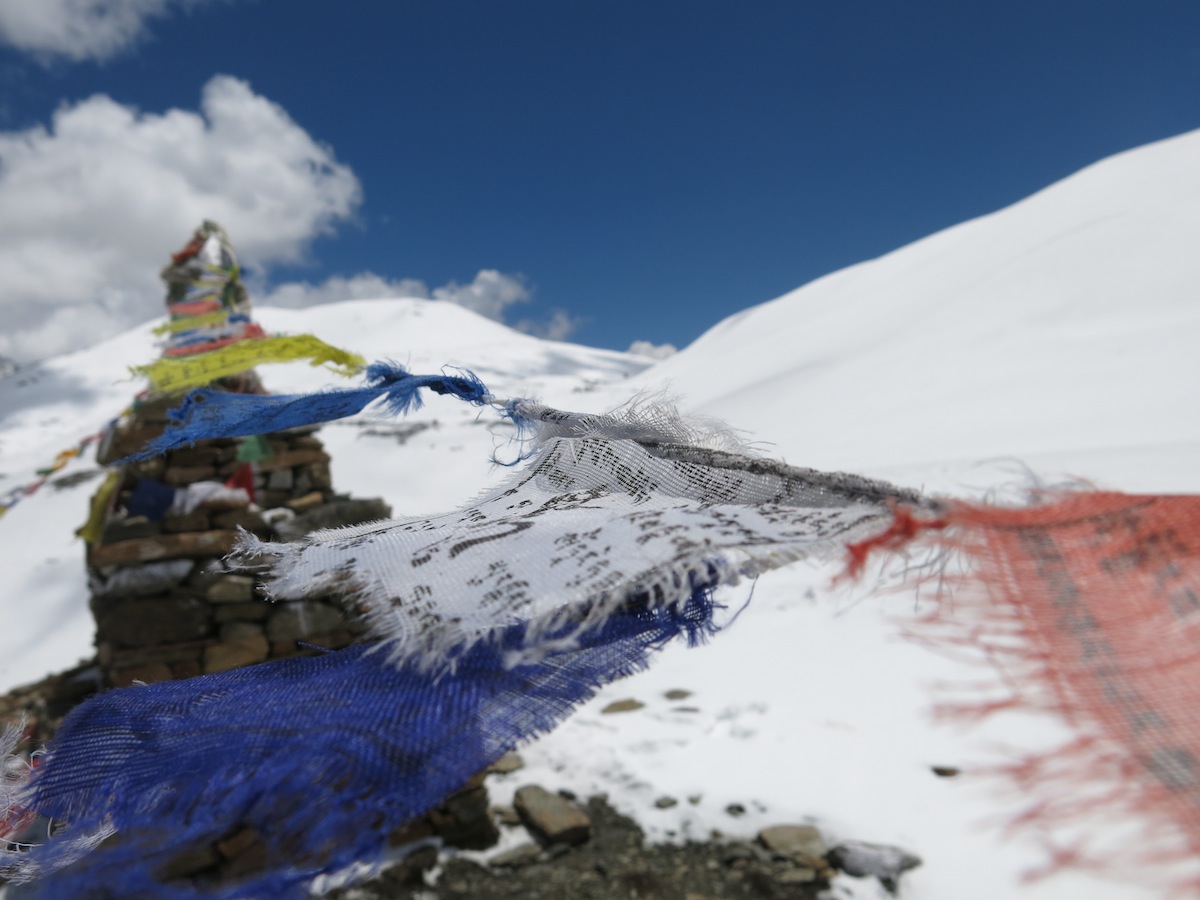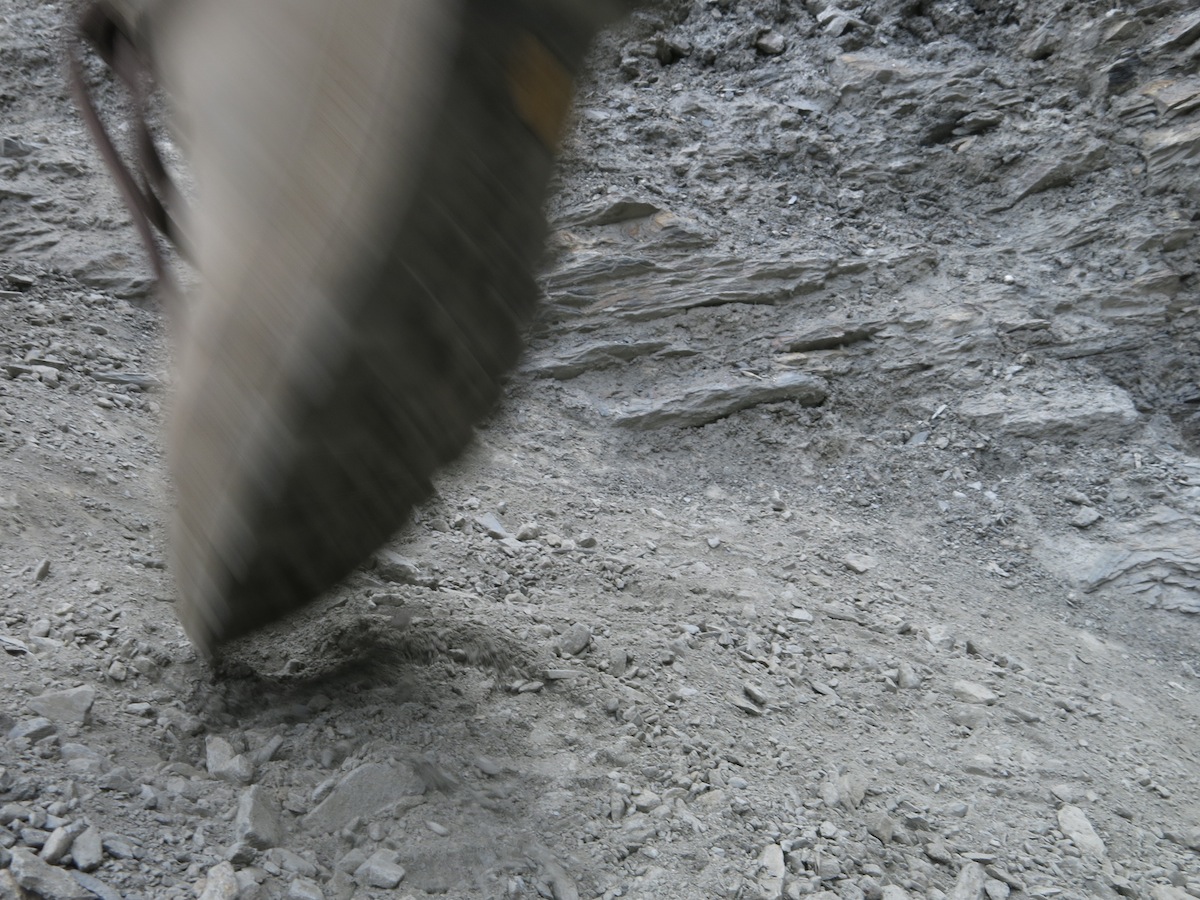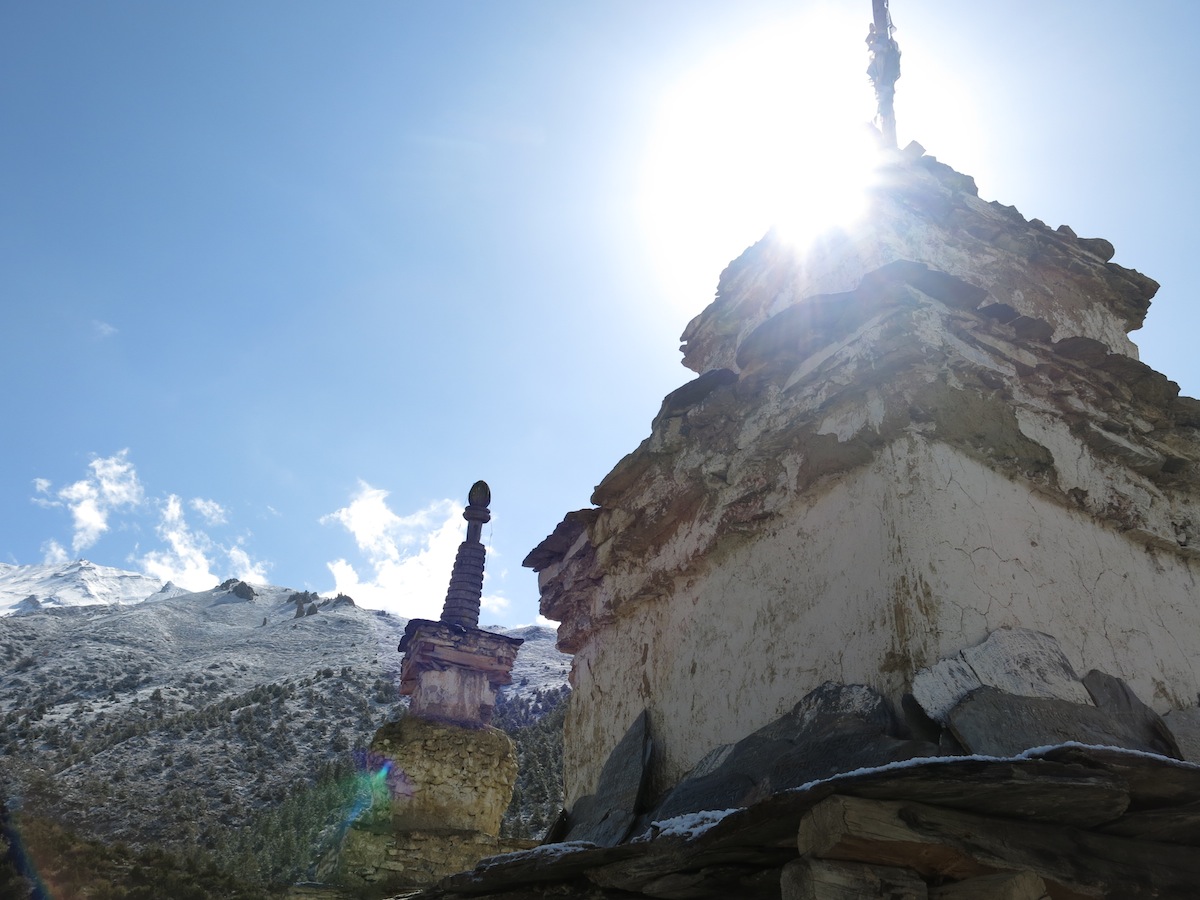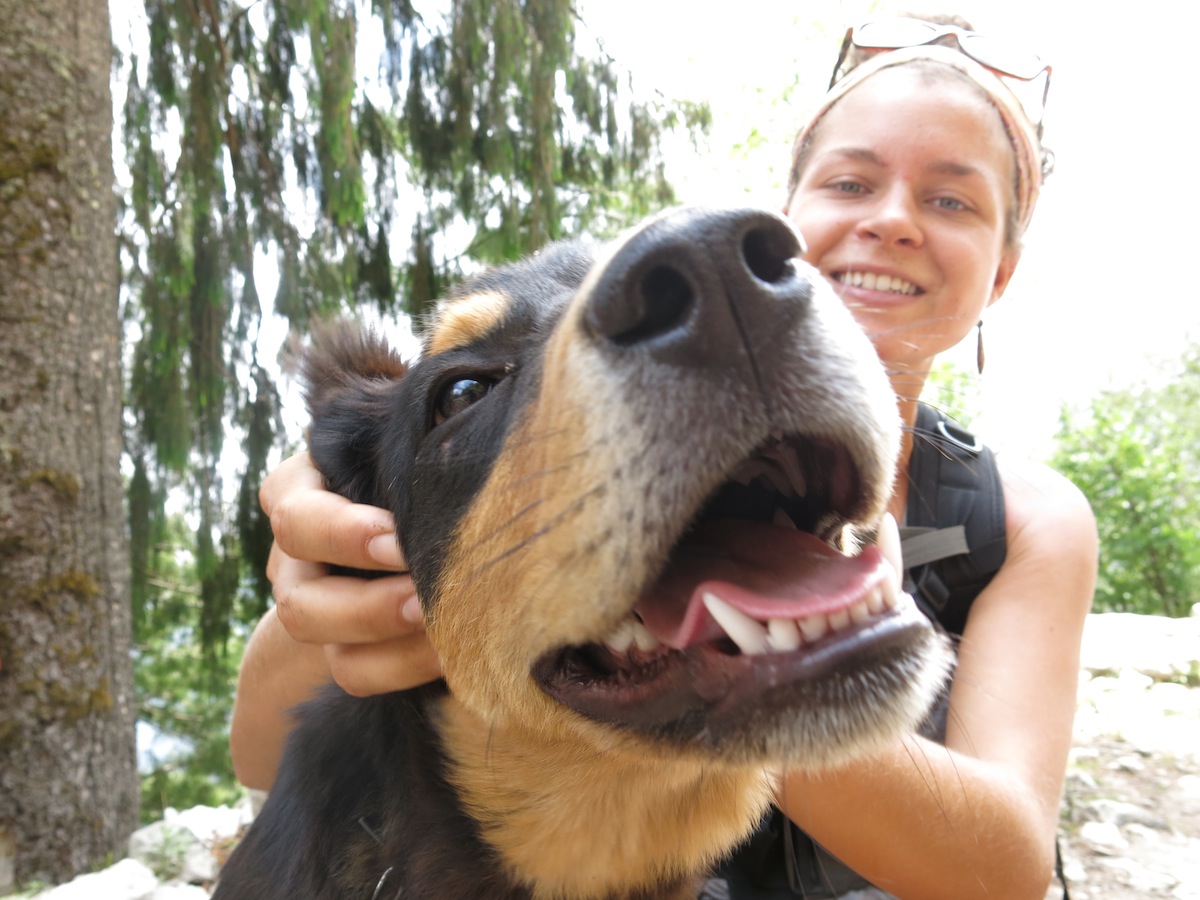 Bild ovan; Nicole med en av många mjuka vänner längs vägen. Mer om dessa i separat post.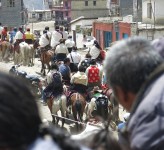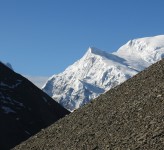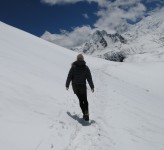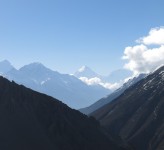 Missa givetvis inte att gilla THE ESCAPE på Facebook - fler uppdateringar från Nepal väntar!
/ESCAPE