For a while I expressed myself in English. Det kommer jag kanske att fortsätta göra men inte i följande rader, inte i denna bloggpost. Jag vill kommunicera på svenska, mitt modersmål. Moder, mor, mamma, mami, mutt-mutt, Stina, Kristina. Har jag tackat dig nog? Nja. Nej. Nej, jag tror inte det. Du är cool. Du är varm. Du är varm, cool, glad, mysig och gosig. Du är en livsnjutare, en njutare av livet. Du tycker om mat, du tycker om att laga mat, att bjuda på god, gärna ekologisk och närodlad mat. Du är gett mig näring. Näringsliv. Jag har blivit nästan två raketmeter lång. Du är världens finaste! Du består av kärlek enbart, bara av kärlek. Du är kommunikativ. Vi har talat mycket. Du har lyssnat och nästan alltid förstått. Jag älskar dig. Jag älskar dig. Jag älskar dig. JAG ÄLSKAR DIG. J A G Ä L S K A R D I G ! ! ! I LÖÖÖÖÖÖV YOU!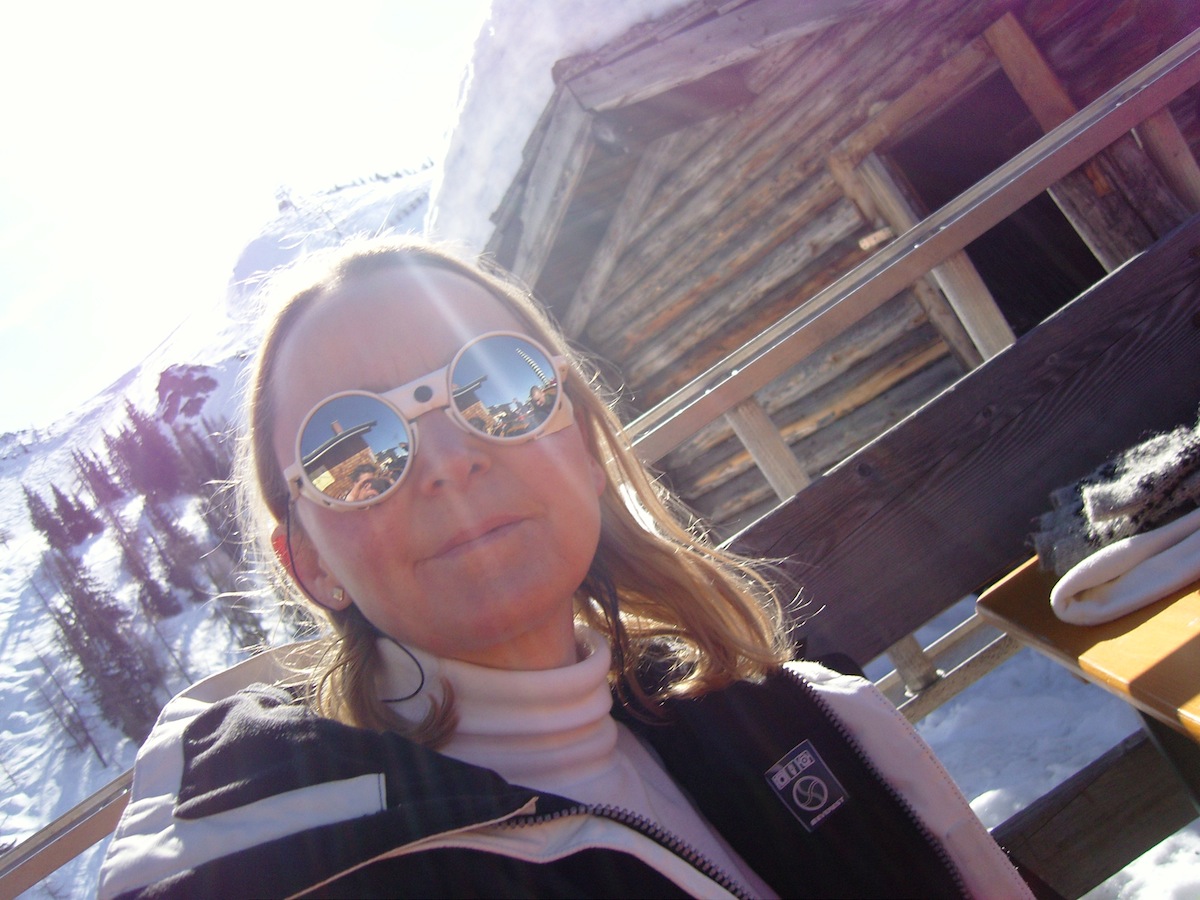 Det kan inte ha varit lätt. De bus jag gjort, det spektakel jag ställt till med. De äventyr jag gett oss ut på. När jag flög iväg tjugohundraåtta, när jag slirade iväg på sadel tjugohundratolv. Alla återföreningar. Singapore, Pulau Pagang, Stockholm och Hunnebostrand. Jag har tänkt på dig var dag. Var dag i min vardag. Vardagen på min järnhäst, i rörelse, förändring. Jag har letat och letat. Vi har haft tålamod. Jag är formad av dig och hela världen. Framförallt av dig. Av din kärlek. Mitt namn är Erik Ohlson. I Köpenhamn för inte särskilt många månader sedan frågade några tillfälliga kamrater från södra Europa om mitt efternamn? Jag skrev och bokstaverade mitt namn framför dem. O-H-L-S-O-N. De reagerade kvickt;
- Ah! So does that mean you are son of "OHL"?
På sätt och vis kanske jag är allas son men framförallt är jag min mors son. Stinas sol, Kristina's sun. Ett gigantiskt megastort GRATTIS GRATTIS GRATTIS på din dag, på er dag, mors dag, morsornas dag! Hurra för alla mammor! Här kommer ett tillbaka-kast till den gyllene sommaren tjugohundratolv och en fin återförening.
Som sagt Stina, jag ÄLSKAR dig. Jag har under våren studerat humanekologi på Lunds Universitet och bland annat lärt mig en smula miljöfysik. En dag kommer vi ju att skiljas åt på riktigt. Ljus i mörkret finns, den tankesmärtan kan lindras genom termodynamikens första lag som i min mening kan förklara döden! Energi kan varken skapas eller förbrukas, den kan bara omvandlas. Det gör mig glad. I en eller annan form kommer vi alltid finnas vid varandras sida. Ett förhållande kryddat av både närhet och distans.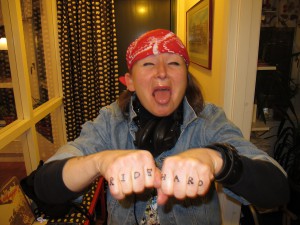 #TACK MORMOR
Jag vet att du även denna dag tänker på din mor, min mormor. Anna. Anna som lämnade oss för drygt ett år sedan. Idag, på mors dag tänker vi även på alla mormödrar och jag som du tänker på mormor. Anna från Hamn'ee. Anna från Ulebergshamn som när hon hade något av vikt att delge formade sitt pekfinger som en fiskekrok för att pocka på en smula uppmärksamhet. En fiskekrok är inte rak. Man fångar inte makrillar med spik.
#P.S.
För lite mer än ett år sedan återvände jag till Stockholm och Sverige från USA efter kvickt stopp med tygvinge på Island. Och jag som trodde äventyret var över, slut, finito. Digitala kamrater, det hade bara börjat. Och det har inte tagit slut. En välkänd svensk transportmaskins-tillverkare talar för tillfället genom TV apparater och LED skärmar om en ny början, de lyckas förmedla en spännande känsla. De har rätt. Det är hög tid för en ny tid. Kanske kan vi ta det imorgon, eller dagen efter det eller dagen efter den dagen. Idag är det hög tid att fira morsan. Glad Påsk, God Jul och Gott Nytt År men framförallt annat, GRATTIS PÅ MORS DAG!
Erik Ohlson, Kire Son of All but also Sun of Stina.